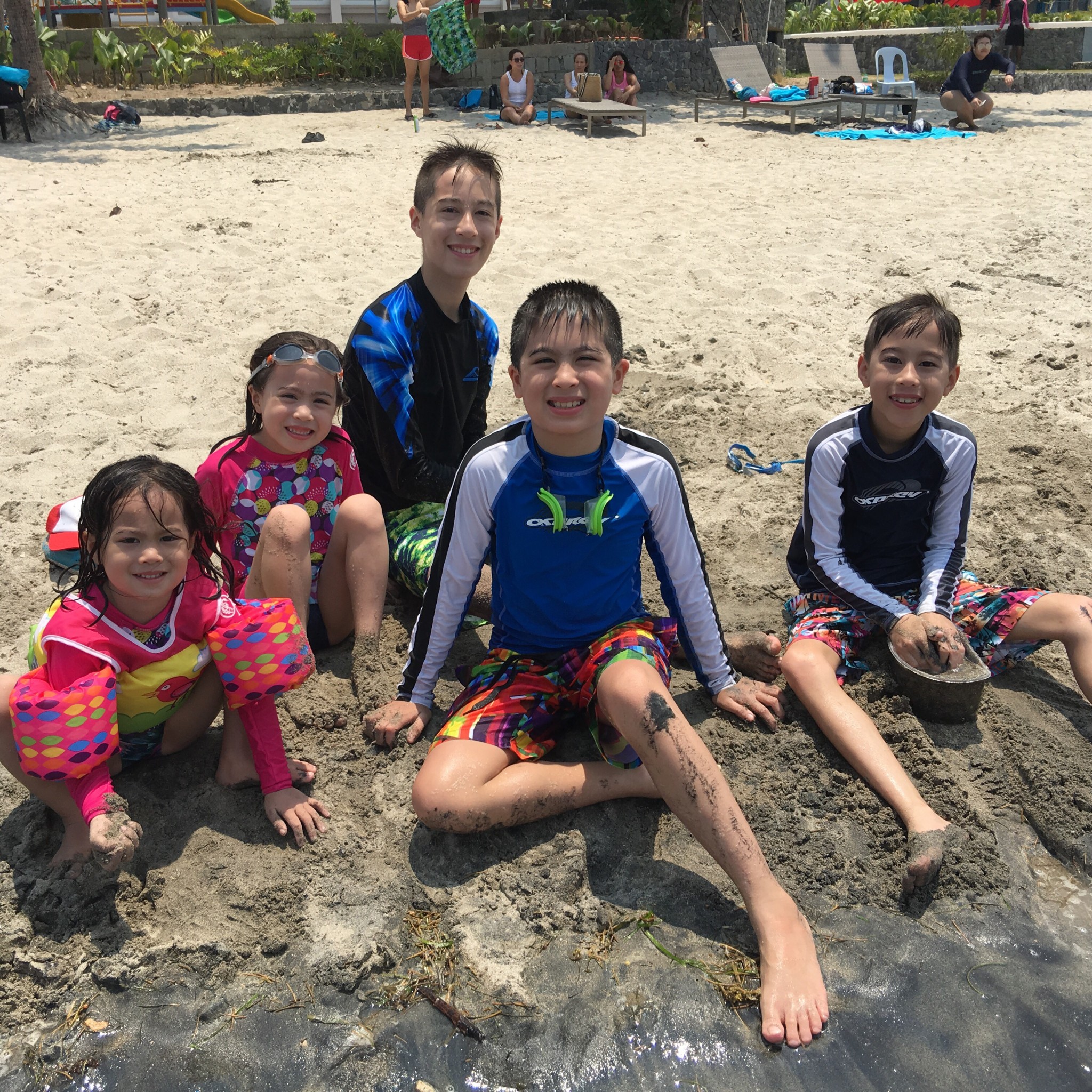 As our children move up in their ages, training them in obedience doesn't stop. Disciplining for disobedience, however, may evolve into different forms.
When our kids are young, we employ spanking with a paddle or flat rod that doesn't break the skin. It stings enough to make an impression about the importance of obedience. However, it doesn't bruise them or injure them like a physical beating done in anger would. In fact, it's never to be done in anger.
For those who aren't familiar with the past articles I have written on spanking, allow me to re-emphasize the following:
– We don't spank in anger.
– It's done in private for disobedience of a rule or instruction that has been communicated clearly.
– One or two efficient swats across the rear end (where it's most padded in their body) is enough to inflict calculated pain.
– We explain to our child(ren) why they are getting a spanking, that learning obedience is necessary to protect them from future pain.
– We allow them to acknowledge how they disobeyed us and ask for forgiveness.
– A hug and I love you follow after the ordeal.
We can count the number of times we have had to spank each of our kids. Spanking's intent in our home has not been punitive or to shame our kids. As much as possible, we've also avoided using it as a threat to manipulate them into obeying us. (I must confess that I've made my foibles with Catalina in particular.) Yet generally, spanking was and is used to connect disobedience with consequences. The kids learned and continue to learn to respect and honor authority. We don't spank excessively or for an indefinite period of time, either. By the age of six or seven, the approach to discipline evolves.
Three of our five kids are past the age of seven, so spanking isn't as effective anymore and they have graduated to different forms of discipline. With the older boys, we employ natural logical consequences and withdrawal of privileges.
For example, recently, the boys had to pay for the repair of their gadgets. They hadn't stewarded these properly, something that Edric and I instructed them to do. As a result, screens needed to be repaired. Having understood that they failed to take good care of gadgets that had been entrusted them, they owned up to their mistake and apologized. However, a consequence followed. They used money they worked hard to earn and gift money to pay for their mistake. It was a painful lesson but a memorable one.
Yet another example was when they didn't complete certain assignments I asked them to while I was away in Kenya. They were tasked to finished reading their history material. Well, they only read a few pages. So what happened when I got back from Kenya? Their time on gadgets was suspended until they finished their history work. They knew this was a fair consequence. I had to withdraw privileges for disregarding my instruction. Since gadget time to play educational games or do coding mattered to them, this consequence "stung."
For the most part, I praise God that my kids are obedient. They want to honor Edric and me, and they try their best to obey us. So these moments of having to withdraw privileges or allow them to experience natural, logical consequences are infrequent. But they still happen.
When I get tired of correcting or training my kids in the area of obedience, or when I get intimidated by my strong-willed children like Catalina, I have to tell myself, Obedience is for their good. If I love them I will NOT stop teaching them to obey. Edric is committed to the same thing.
Why is obedience so beneficial?
1. PROTECTION from self-inflicted pain. Many people reap the consequences of wrong choices, choices that go against the God-ordained authorities in their lives, and against God's plan for them. As a result they end up spiritually, emotionally, and physically broken.
Proverbs 30:17 affirms this. "The eye that mocks a father and scorns a mother, the ravens of the valley will pick it out, and the young eagles will eat it."
Deuteronomy 28:15 warns, "But it shall come about, if you do not obey the LORD your God, to observe to do all His commandments and His statutes with which I charge you today, that all these curses will come upon you and overtake you."
When I was sixteen I dated a guy without the approval of my parents. I was stubborn and failed to honor them. Although they didn't outrightly tell me to stop dating the guy, I knew that they thought I was too young. However I persisted in the relationship. In the end I was so crushed and broken-hearted. I felt used, manipulated, and disrespected by the guy on many levels. The relationship turned out to be an awful one. I wasted two precious years of high school.
Looking back I wish I never dated the guy but hindsight didn't spare me from the consequences of my wrong choice. Had I prioritized honoring my parents, my high school years would have been so much more productive and fruitful.
2. The PROMISE of well-being.
God rewards obedience. "Now it shall be, if you diligently obey the LORD your God, being careful to do all His commandments which I command you today, the LORD your God will set you high above all the nations of the earth. All these blessings will come upon you and overtake you if you obey the LORD your God…" (Deuteronomy‬ ‭28:1-2)
Ephesians 6:3 says, "it may go well with you and that you enjoy long life on the earth," but it's premised by obedience and honoring of parents in verses 1 and 2. We can take the phrases "go well with you" and "enjoy long life on the earth" literally.
Logically, when we refrain from going against God's design and principles, we avoid many of the problems that cut a person's life short. Take for instance a very simple example. I tell my kids not to eat a lot of sugar, explaining to them that it's really bad for their bodies in excessive amounts. If they refuse to listen, they will get a slew of sicknesses associated with a bad diet. In the long run, they will compromise their health.
On a more serious level, my siblings and I trusted in our parents' approval when it came to choosing our spouses. We wanted their blessing in this area. There's no doubt that going against their wishes would have led to undue stress in our relationships with our spouses and issues that we may not have foreseen.
Having counseled many couples and singles in the area of marriage and relationships, I see how God has given parents certain instincts and insights when it comes to helping their children select a life partner. Even when a parent or parents can seem unreasonable, for as long as they aren't asking their child to do something against God's Word, most children are better off respecting their parents' wishes about the person they should marry.
Some people obey God but they don't live long on the earth, yet I still believe they lived the exact amount of time that God wanted them to in order to accomplish His purposes. In this sense, they lived full lives. My sister-in-law's brother died a day before turning thirty. He was on-fire for Christ, but God took him sooner than later. Here is where I won't pretend to understand the greater purposes of God. However, I do know that for Steve (my sister-in-law's brother), he lost nothing by dying young. In fact, he is surely rejoicing in the presence of the Lord. His legacy in the hearts and minds of people lives on today which tells me that the life of a godly person doesn't end on earth at the point of his or her death. Instead it continues to make a positive impact on others.
3. PURPOSE and discernment of God's Will. "My son, observe the commandment of your father, and do not forsake the teaching of your mother; bind them continually on your heart; tie them around your neck. When you walk about, they will guide you; when you sleep, they will watch over you; and when you awake, they will talk to you. For the commandment is a lamp, and the teaching is light…" (Proverbs 6:20 – 23)
Many people have asked me, "How do I know what God's will is?"
The simple answer to this question is to obey in the areas that are obvious then God will reveal the rest. Corrie Ten Boom said, "When we are obedient, God guides our steps and our stops." One of our life purposes' is to live in daily submission to the Lord. What are some practical areas where we can submit to Him? Purity. Holiness. Forgiving those who have hurt us. Loving people. Honoring Him with our choices.
These are obvious areas where we don't have to ask, "Is this God's will for me?" Substitute any of the above into the question and the answer is, "Yes, it's God's will for me to be pure, to be holy, to forgive, to love, to honor Him."
Are we obeying Him in these areas? If we aren't then how can we expect Him to show us what comes next? Daily attentiveness and listening to the Lord's voice is a prerequisite to hearing Him clearly when we have to make the bigger decisions – what job to take, whom to marry, where to live, whom to partner with in business or what business venture to get into, etc. How can we discern God's voice when it really counts if we've deafened ourselves to Him in the day to day?
"The secret of the Lord is for those who fear Him, and He will make them know His covenant." (Psalm 25:14)
4. The POWER of God and the PRIVILEGE OF PARTICIPATION in building His Kingdom. When Joshua was leading the Israelites across the Jordan River to enter the promised land, the priests had to step into the water first like God asked them to before it dried up for them. Then, they could walk across safely. The miracle didn't happen before the obedience.
When Edric and I have conflicts and we are about to minister to people whether it's via public speaking or counseling, we have to resolve our issues first and ask for forgiveness from one another, otherwise there's no empowering of the Holy Spirit in us to connect with the hearts of people or to effectively deliver the Word of God. We may not feel like doing so, but the Bible tells us to ask for forgiveness and to forgive, and to refrain from doing so would be a violation of God's Word.
Just this morning, Edric and I got irritated at each other for being late to a meeting. It was my fault for leaving my phone but I felt that his reaction wasn't fair. So I accused him of failing to be on the ball himself and not deciding on a specific time for us to leave the house. Well, this conversation snowballed and I rolled my eyes at one point and called him a "jerk" under my breath when he couldn't hear me. I know. It was bad. I was so wrong. I let my irritation control my tongue.
Since we were on our way to a ministry meeting, we had to resolve it. We knew we couldn't stand before the Lord or others with authenticity or with spiritual authority. So we both apologized and asked for each other's forgiveness. It wasn't easy but it was necessary. We knew there would be no power in our lives if we remained in sin, persisting in disobedience towards God in the form of anger and unforgiveness.
5. The PEACE of knowing we true followers of Christ.
Many times, Edan, our second child who always like to be sure about everything (a sigurista in Tagalog), asks me, "Mom do you think I love God?"
My reply is almost always, "Edan, I know you love God because you desire to obey us, you desire to obey Him. There is evidence in your life that you have Christ in your life."
When we obey God from the heart, we can confidently say that we are true followers of His, that we love Him. John 14:21 tells us, "Those who accept my commandments and obey them are the ones who love me. And because they love me, my Father will love them. And I will love them and reveal myself to each of them." Obedience is the evidence of real relationship with God and love for God.
Since obedience is of infinite importance, let us keep OVER-emphasizing obedience in our homes. In fact, in ours, we get everyone to memorize the mantra, "Obedience brings blessings!" Even little Catalina will shout this out if prodded to. The benefits of obedience are beyond material things — beyond monetary gains, fame, or worldly accomplishments. These things are wonderful, but what counts more is that our kids avoid the painful consequences of sin, that they experience a long, fruitful life that is directed by God for His purposes and empowered by Him, and that we have the peace of knowing they belong to Him. And might I just add, obedient kids are such a delight! They are a blessing to their parents and to those around them.