Every husband and wife-to-be with their glinting eyes, standing at the altar on their wedding day, believes their love is special.
I felt that way. I felt like a princess in a fairytale sashaying down the aisle to my prince charming with my billowing gown (I wanted a poufy one just to feel like royalty). My wedding was magical and dreamy, better than I had imagined it to be, and I bet most brides would say the same about the day they got married.
However, in time, all of us married people will have to wrestle with the annoying personality quirks of our spouse, poor communication leading to poor intimacy, mismatched priorities, busyness and pragmatism that ease out the romance, neglected roles, and unmet longings that chafe at the desire to stay faithful to the promises that we made.
Those of us who have been married for at least five years know what I am talking about. Edric and I recently celebrated sixteen years of marriage. To this day, it's still a challenge to love and forgive one another unconditionally. While each year gets better in many ways, other aspects of our relationship get harder. In other words, there has never been a year of marriage when it's felt like twelve months of pure bliss.
However, I would tell you in a heart beat that Edric is the only man I would ever want to be married to, and yes, there it still plenty of cheesy romance and intimacy between us. Despite the imperfections of married life, we stand in awe of God every year as he preserves us and upholds us so that we are able to declare, "This was our best year ever!"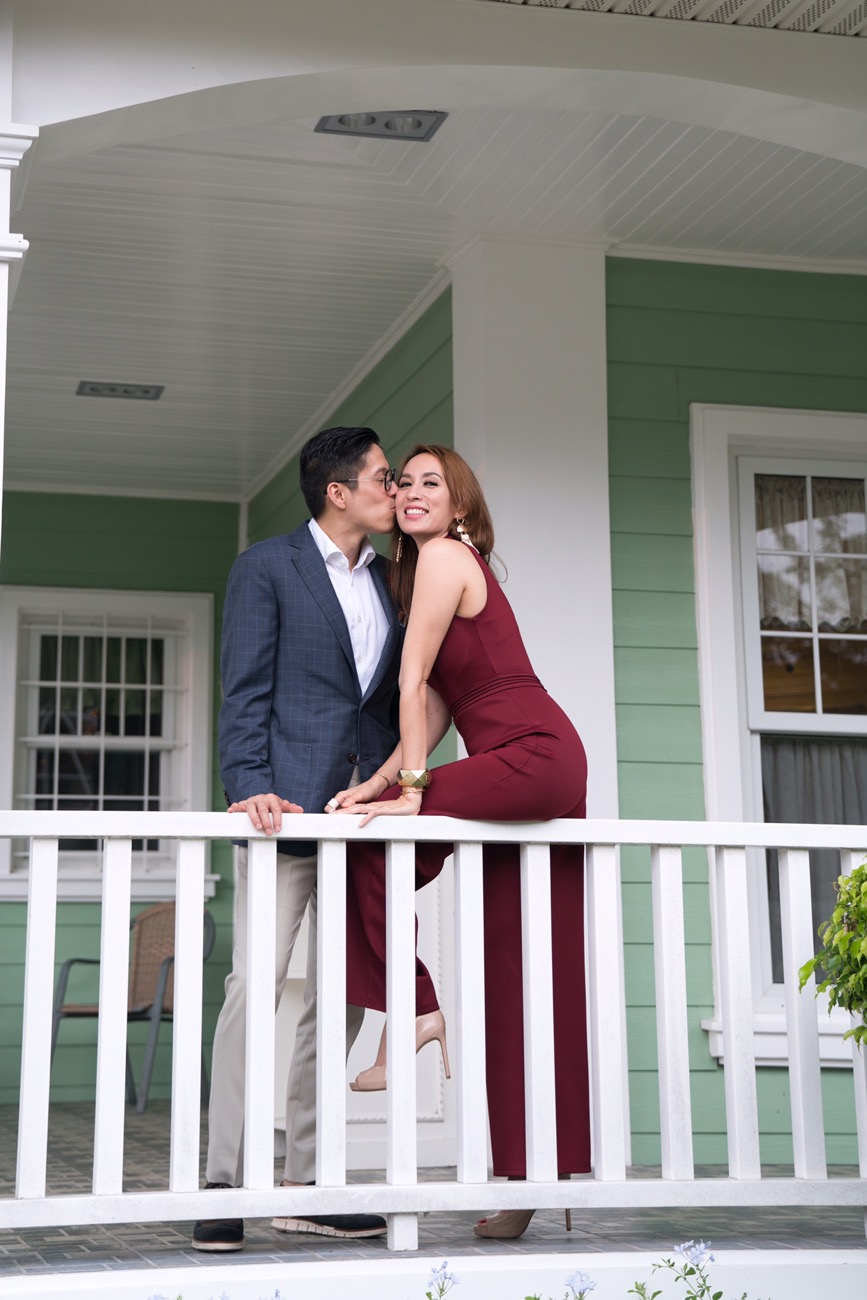 Early on, Edric and I were blessed to have mentors who taught us biblical principles on marriage and how to pursue God's design for it. We attended numerous seminars and retreats, and read helpful books. Furthermore, we tried our best to apply what we learned. When and where we failed, we asked for forgiveness and changed for the better. However, the principles, positive role models and life pegs, as well as the seminars, retreats and books would have made little difference had Edric and I not begun our relationship by confronting our spiritual brokenness.
Tim Keller, in his book, The Meaning of Marriage, writes, "If our views of marriage are too romantic and idealistic, we underestimate the influence of sin on human life. If they are pessimistic and cynical, we misunderstand marriage's divine origin. If we somehow manage, as our modern culture has, to do both at once, we are doubly burdened by a distorted vision. The trouble is not within the institution of marriage but within ourselves."
I wholly agree with Keller that the problem lies within us. Each person, single or married, is sinful and spiritually broken. Neither the state of being without a spouse or being with one makes us any better off inside. In fact, those of us who have never acknowledged our spiritual desperation and need for saving are likely to experience greater misery married rather than single. As one pastor in our church aptly put it, "Marriage magnifies what is in our hearts." Unresolved heart issues get uglier in marriage.
Therefore, we need to experience the grace and love of our Savior first. As John Piper explained, "Since Christ's new covenant with this church is created by and sustained by blood-bought grace, therefore, human marriages are meant to showcase that new-covenant grace. And the way they showcase it is by resting in the experience of God's grace and bending it out from a vertical experience with God into a horizontal experience with their spouse. In other words, in marriage you live hour by hour in glad dependence on God's forgiveness and justification and promised future grace, and you bend it out toward your spouse hour by hour — as an extension of God's forgiveness and justification and promised help."
Let me put this simply…Our horizontal relationship with our spouse is dependent upon our vertical relationship with God. If we have not embraced our need for His grace and forgiveness, there's no way we can be gracious and forgiving towards our spouse. Why? Our default mode as human beings is self-centered and selfish.
In the beginning of our marriages, we are sustained and exhilarated by the pleasures of young love, sweet love. We keep the rose-colored glasses on. Yet, weeks, months, and years into the relationship, when the novelty wanes and issues arise, the predisposition to selfishness emerges. The glasses come off and our tendency is to prioritize and preserve "me, myself, and I".
"Destructive to marriage is the self-fulfillment ethic that assumes marriage and the family are primarily institutions of personal fulfillment, necessary for us to become whole and happy." (Duke University Ethics Professor, Stanley Hauerwas)
How did this play out in my own marriage? When I began to notice that Edric wasn't always the prince charming I hoped he would be, then I retaliated and became very un-princess-like. My self-centered thoughts were, "If you aren't going to treat me the way I think you should then I am not going to put up with it. I am not going to be a doormat in this relationship. No way!"
Where did that get me? Edric and I had lots of fights in the first year of our marriage. Sometimes it was over the most inane, insubstantial things like not covering the toothpaste tube properly or leaving clothes on the floor. Other times it escalated to conflicts over priorities and sinful behaviors. Because we were both self-centered, also known as prideful, we wanted to win every argument over preserving the relationship. One of us ended up wounded and hurt more than the other.
At the end of the first year, Edric and I were emotionally exhausted. We wanted our marriage to work, we knew we loved one another, but the gushy, tender feelings that once pulled us together had dissipated. Our differences polarized us. Since we were followers of Christ, annulment and divorce weren't something we would ever consider. However, we wondered why we got married in the first place.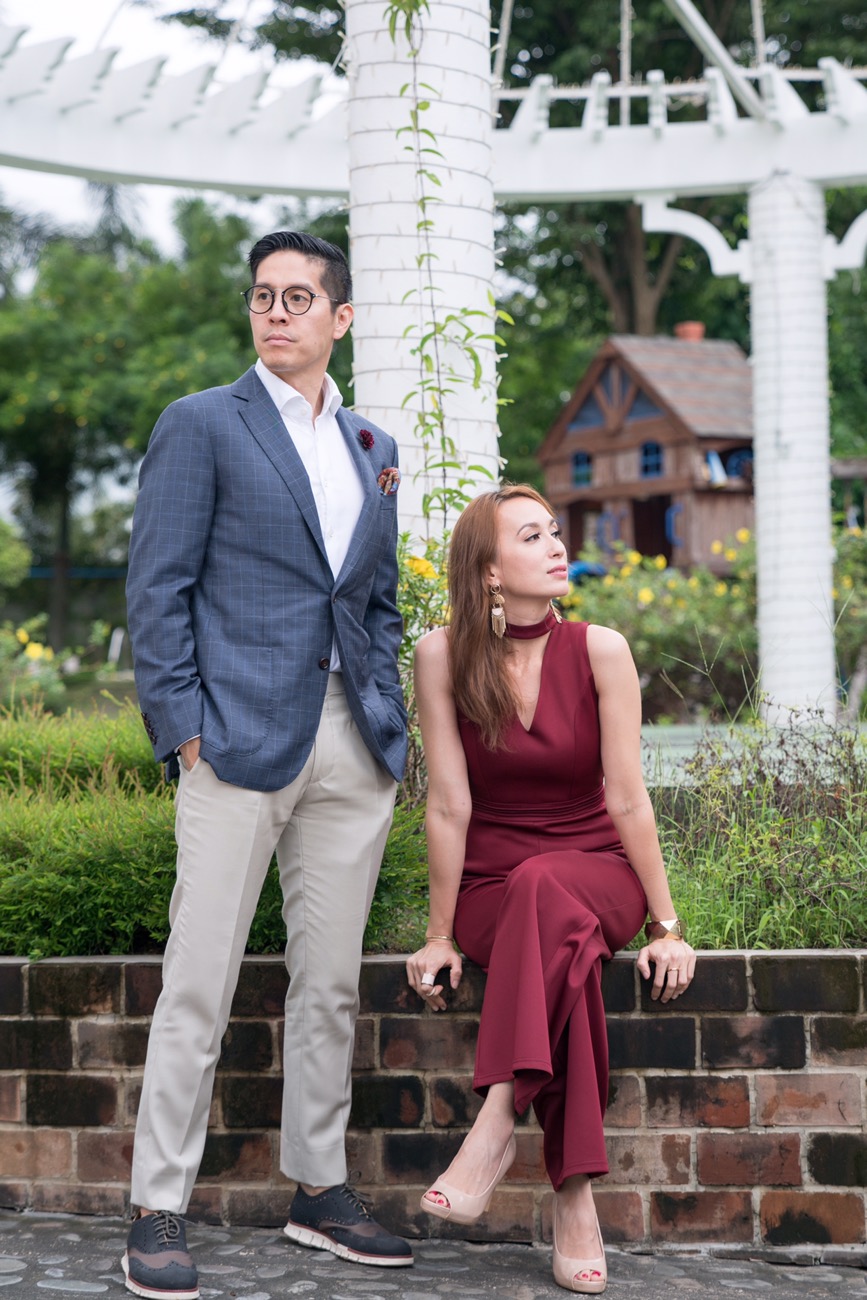 Thankfully, and by the grace of God, He spoke to both of us apart from the other. He whispered hope that our relationship could be redeemed and restored according to His beautiful design. Yet the challenge we had to wholeheartedly accept was this: Were we willing to surrender ourselves completely, along with our desires, expectations, dreams, and longings to the Lord? Were we willing to say, "Lord whatever you want me to do in my own life, whatever it takes to really follow you, I will do. I will focus on you and not my spouse. I surrender my spouse to you."
The Bible gives us hope that all marriages can be rebuilt and restored no matter what state they are in. I firmly believe this, not because people can fix their relationships on their own but because God makes all things possible.
When Christ used the statement, "With God all things are possible," it was in the context of a conversation with a religious leader who asked him what he had to do to inherit eternal life. Jesus' answer to the religious leader culminated with the challenge to sell all he owned, give everything to the poor, then follow Him. The rich man's countenance fell, unable to surrender his earthly possessions to do so. He thought he had been pious enough to earn eternal life, but Jesus knew his heart best and targeted his question to address the one thing that he couldn't let go of. Sadly, the religious leader walked away disappointed, and Christ remarked, "How hard it is for the rich to enter the Kingdom of God! In fact, it is easier for a camel to go through the eye of a needle than for a rich person to enter the Kingdom of God!"
Those who heard this reacted, "Then who in the world can be saved?"
He replied, "What is impossible for people is possible with God." (Luke 18:22-27)
Although the rich man's question was not about marriage, many of us married, soon to be married, or hoping to be married people have a similar question. "What we can do to have that happily-ever kind of marriage?"
Ephesians 5:21-30 and 1 Peter 3:1-7 gives us the formula — wives honor, submit to, and respect your husbands, and husbands, love, nourish, and cherish your wives, and seek to understand them. However, many women have criticized me for highlighting what we need to do to enjoy God's design, scoffing at these principles like it's anti-feminist to come under the authority of a husband and to be his helpmate.
The resistance to our roles points to the deeper issue of selfishness and pride that plagues all of us. We don't want anyone dictating what we should do or how we should live or love. Therefore, we throw out the Bible and call it outdated and irrelevant to our times because it's inconvenient to follow it. We draw the line when we have to give up something precious, when we have to change. So, we walk away just like the rich man did, shaking our heads and thinking to ourselves, "What God is asking for is not plausible! I can't do that!"
Truthfully, no one can. No one can abide by the biblical principles for marriage without supernatural help. That's why Christ's encouragement to us was, "With God all things are possible."
Edric and I have witnessed miraculous healings of marriages by Christ — the seemingly irreparable and irreconcilable transformed into loving, joy-filled, and God-honoring relationships when individuals were willing to humble themselves. They set their "selves" aside in order to receive Christ as Lord and Savior of their lives and marriages. Whether it's was an issue of adultery or other sexual sins, exasperation over personality differences, never-ending conflict over priorities, and bitterness and un-forgiveness, God's grace covered all and abounds in their marriages today.
Some of these very persons are in our present discipleship groups. The smiles on their faces and the affectionate exchanges with their spouses today are a testament to the power of God to do the impossible. Our deep joy is seeing them help other hurting marriages, too!
If you are at the point where your marriage feels impossible or you know a couple who is desperate about the state of their marriage, please consider the 2Be1 retreat on September 28 to October 1, 2017. It's an Executive Couple's Retreat in Baguio Country Club facilitated by my parents, Peter and Deonna Tan-Chi. The retreat isn't a cure-all for marriages but it's very often a catalyst for healing. It's also an eye-opening experience that results in life-changing decisions for those who are suffering from personal brokenness or those who have abandoned God's design for marriage. For Edric and myself, as well as our couple friends, it is a time to renew our commitment to the Lord, and to one another and get fresh perspective on our relationships with our spouses.
We hope to see you there!
Registration Link: 2Be1 Registration
Contact Information:
Ellen Lopez
Christ's Commission Fellowship
E-mail: ccf2be1@gmail.com
Telephone: +632 866-9911
Retreat organizer: Kelly Liuson – 0918-990-5577