Last night the women in our couples' group were surprised to receive roses from their husbands and wishing bottles. According to the men, each bottle contained seven wishes for the week of Valentine's that we could draw every day for them to fulfill.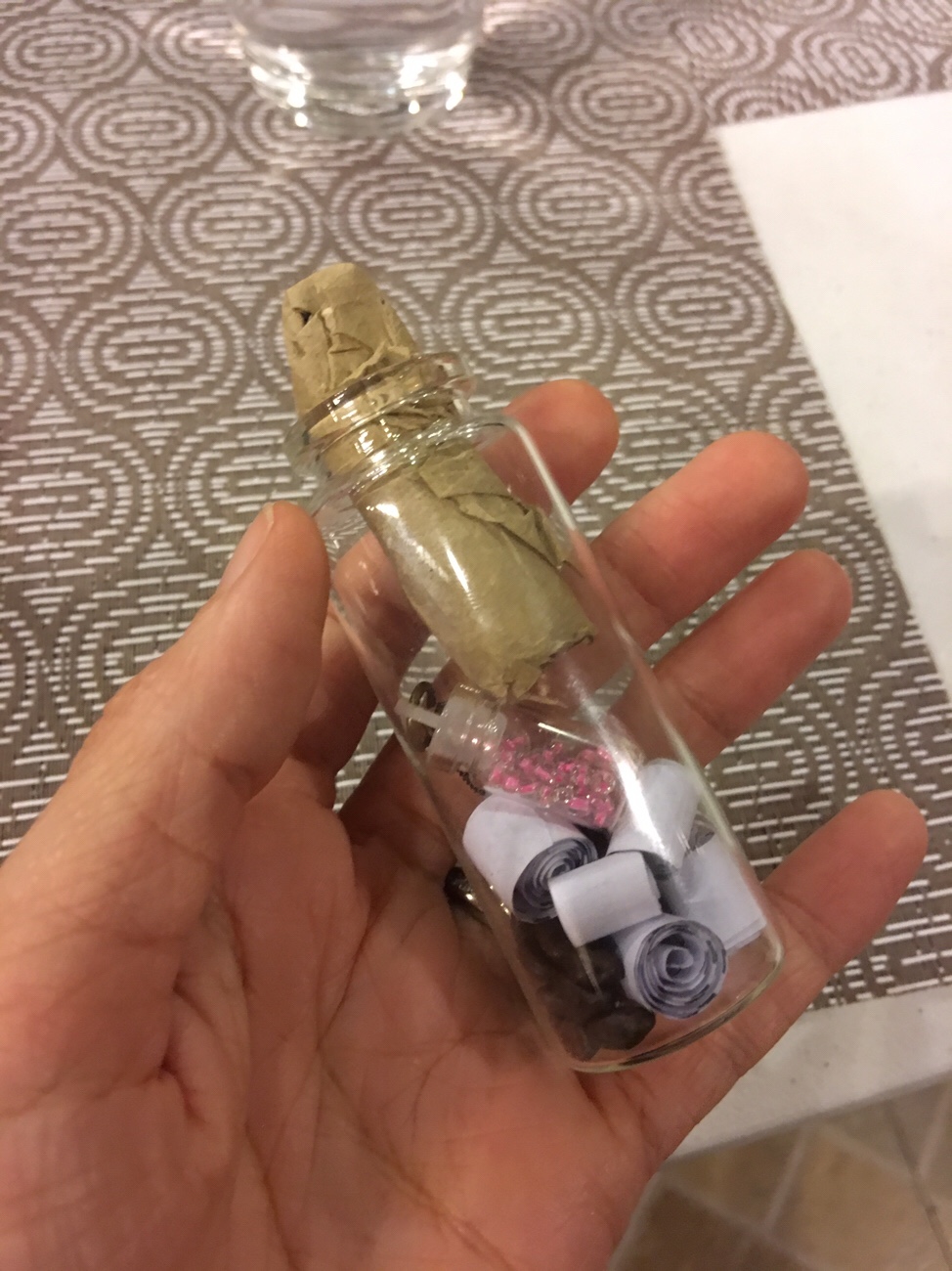 Our husbands wrote specific wishes that they thought we would like or appreciate from them. We all took turns reading the first wishes we drew last night. Based on what our husband's scribbled down on rolled up papers stuck into the bottles, us ladies were entitled to anything from foot massages to international trips. Woohoo!
However it wasn't the content of each strip of paper that really mattered to us. Instead it was knowing they labored and put together their surprise. It was the thought behind "product."
So they got tens for us. We rated them with perfect scores for being demonstrative and thoughtful. All of them are busy men but they took the time to sit down with one another and plan out the things they imagined their wives would like to do, carefully rolling each paper to place inside the glass bottles.
What I drew from my bottle yesterday and today…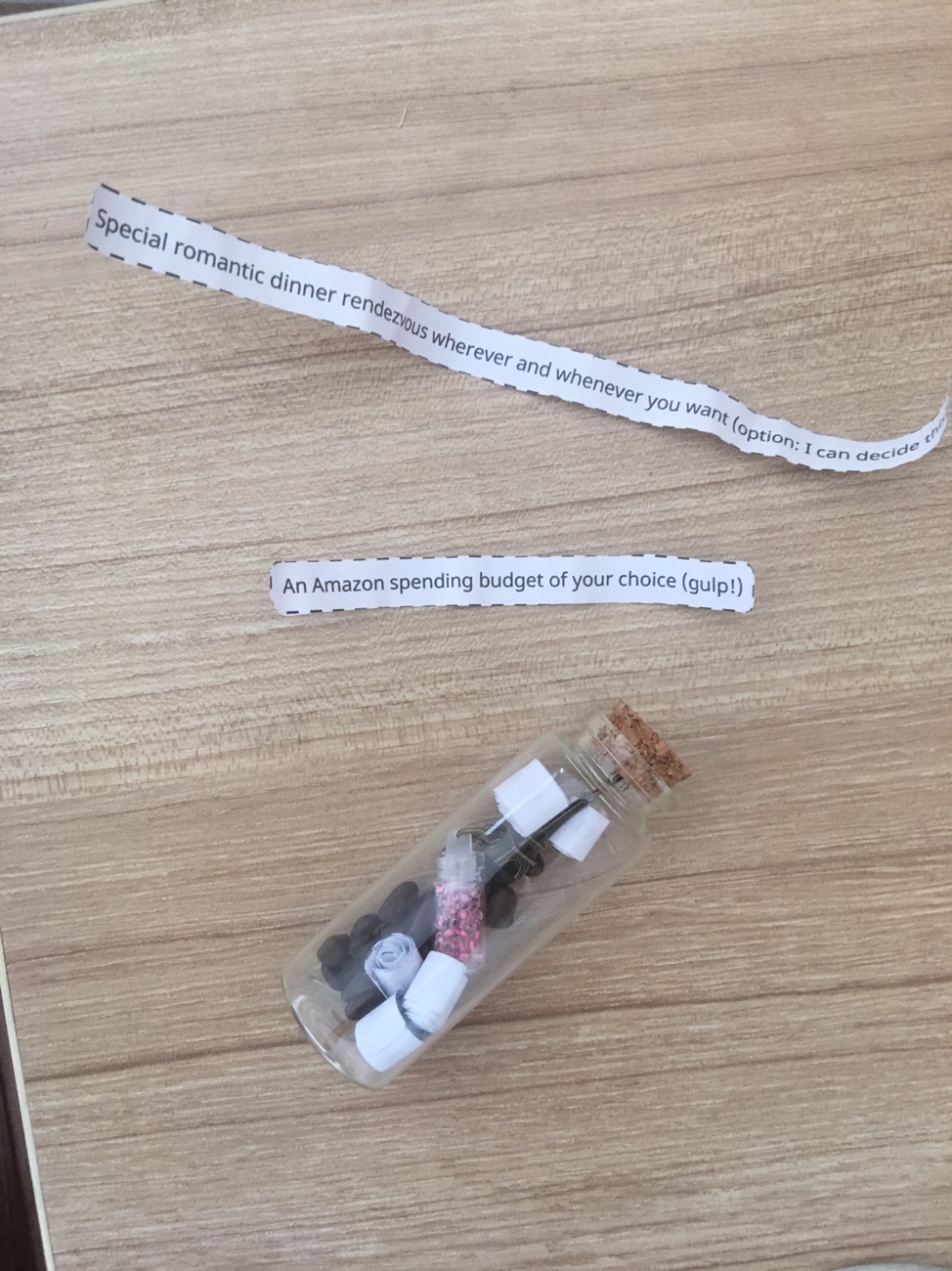 Hmm…not sure the guys really thought through the implications of these "wishes." Anyone out there want something from Amazon?!
Of course, the ladies were all smiles!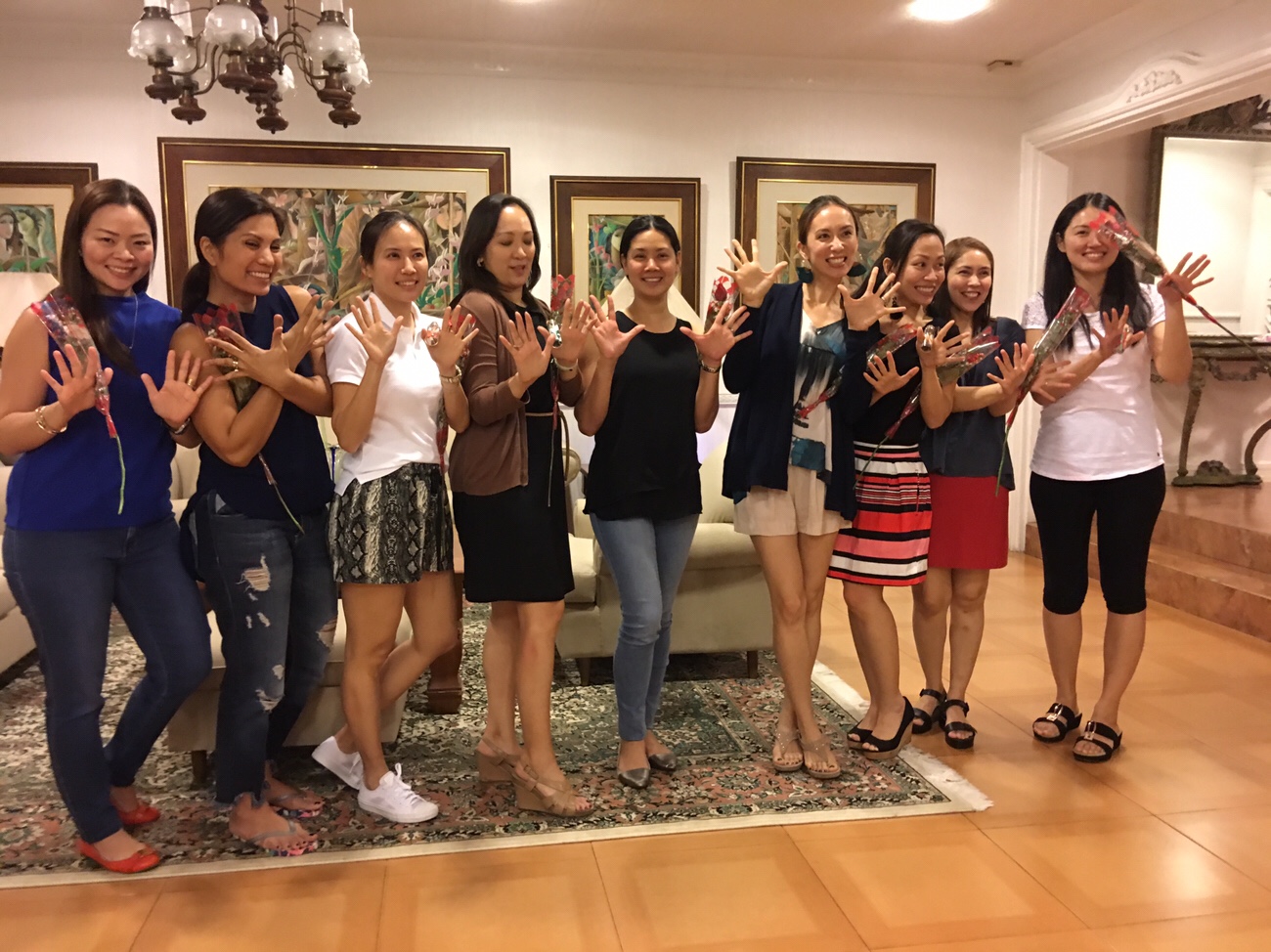 At the end of the day, it's not the expensive things that make us feel important and special. It's the thoughtfulness and effort.
What do I have to say to us, the wives? Be appreciative! Let's applaud our husbands for trying their best to express their love and devotion, no matter how simple the expression may be. At least they are trying! Good job, guys! We love you, too!
placeholder://
Something I plan to do for Edric later…his favorite! A massage!