You are special. You are treasured. You are loved. I am writing this to affirm all the SINGLE women out there who are in unhealthy relationships. I receive messages and emails so often from women who ask me what to do about the unfaithfulness, lying, cheating, abuse or constant conflict they experience with their partners.
If you are single, my advice is to leave the guy. You are single. You aren't committed in marriage. Why waste your time fretting that he may betray you again? Why trouble yourself with unnecessary anxiety? Why stay in a relationship where you constantly clash over values that are important to you?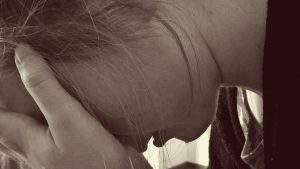 I am not saying, "Don't forgive," if you have been hurt, but forgiving doesn't mean you have to stay in a relationship that is toxic. You are NOT bound by covenant in marriage. You are free!
Let's think through the reasons why women seem to stay in bad relationships:
1. We are more afraid of being alone. There is comfort in the familiar. We would rather stay with someone we know, even if we are well aware of their ugly side, rather than remain single. Loneliness is a more undesirable a state than putting up with a bad relationship.
2. We have a messianic complex, believing we can help the guy to change, that we will be the reason he gives up his bad habits and vices. Well, there's only one Messiah. His name is Jesus. Sometimes the best way for a man to encounter and see Christ is when we aren't in the way or blocking his view of Him.
3. We don't value ourselves or dare to believe we deserve better. Many of us have suffered from broken relationships at home, therefore we are emotionally vulnerable, and we tend to settle. We'll take the discounted, 50% off version of a man because we think he's as good a man as we are entitled to in this life.
4. We are caught up in an addictive sin cycle. The relationship is sexually gratifying and that makes it feel "right." Since sex was designed by God to join us to our spouses, experiencing it outside of its rightful context has a bonding effect that is meaningful and powerful. However, it is without the guarantee of permanence. We continue to give ourselves physically thinking that this is a way to keep a man, to stay connected to him, when he has returned no real promise of security.
In other instances, we use sex as a manipulative tool, and we like that power. It allows us to get what we want.
I know of women who have lured married men with sex in order to feel important, to get attention, or to receive material gain. However, almost always these women are at the losing end of the relationship. Married men who cheat on their wives are not decent, honest men. They are liars. How can they be trusted? Why does a woman ever want to end up with a married man who makes promises but breaks the ones he made to his wife and children?!
5. We believe we can't live without the person. It's not surprising that some women tell me how depressed they become (even to the point of contemplating suicide) at the thought of separating from the guy they are dating.
Sadly, when our lives revolve around people, when they are center of our world, the tendency is to set them on a pedestal. We become loyal in an irrational way to a person rather than to our convictions or even the truth. As a result, we will disobey and resent authority figures who are against the relationship, and we will over-function, sacrifice our personal values, as well as ignore the observations or counsel of others who tell us that it's not a good relationship.
6. We cling to a false sense of reality from playing "house". It's becoming more common for men and women to test out compatibility by living in together.
However, live-in relationships aren't a guarantee for the success of a future marriage. In fact, it delays the need for a man to propose marriage. If he has all the benefits of a pseudo wife, why should he take the next step? Plus, it makes it easier for him to exit if things don't work out because it wasn't a marriage in the first place. Statistics report that 60 percent of couples who live together will not go on to get married either because they break up (39 percent) or just continue to live together (21 percent). (Myths about Living Together)
Live-in relationships tend to experience similar challenges that married couples do, such as overfamiliarity, communication, money, and expectation issues leading to conflicts and problems. However, without the covenant of permanence, there is no true security.
Why should live-in couples work out differences if exiting is always an option? Why should they value the covenant of marriage in the future if they can always "try out marriage" with other people, or treat what is supposed to be a serious, marriage-like situation as something that they can leave when the benefits expire?
The artificial union of living in together before marriage actually predisposes us to devaluing what a marital covenant is.
—
If we stay in a bad or abusive dating relationship for any of the above reasons — fear of being alone, a messianic complex, a lowly perception of ourselves, sexual sin, or because we are testing out a pseudo marriage by living together — it's time to leave. None of these relationships are healthy or glorifying to God, especially if pre-marital sex is involved.
BUT…HERE'S THE GOOD NEWS!
I can't word it better than John Piper does:
Purity on the other side of sin is possible through the justifying and sanctifying work of Christ. That is what I want these couples who have sinned to embrace. And the fact that they, in their past, have the sin of fornication…doesn't diminish the possibility of purity and holiness in the present and in the future.
What does this mean for us? If we are in unhealthy dating relationships with men, if we have participated in pre-marital sex with them, if we have seemingly wasted our time by giving our hearts, bodies, and minds to boyfriends who have not appreciated or valued us as we hoped they would, and if we have lived in disobedience to God because we have traded the worship of Him for the idolatry of an individual, here's our comfort…There is hope for those who sincerely repent and return to the Lord.
We do not have to persist in bondage to the wrong choices we made or the ones we continue to make. God wants to set us free, to trade the lesser existence we have settled for with the best of what He has to offer — Himself, His love, peace, and joy — through His Son, Jesus Christ.
"Don't you realize that those who do wrong will not inherit the Kingdom of God? Don't fool yourselves. Those who indulge in sexual sin, or who worship idols, or commit adultery, or are male prostitutes, or practice homosexuality, or are thieves, or greedy people, or drunkards, or are abusive, or cheat people—none of these will inherit the Kingdom of God. Some of you were once like that. But you were cleansed; you were made holy; you were made right with God by calling on the name of the Lord Jesus Christ and by the Spirit of our God."
‭‭(1 Corinthians‬ ‭6:9-11‬)
"Jesus answered them, "Truly, truly, I say to you, everyone who commits sin is the slave of sin. The slave does not remain in the house forever; the son does remain forever. So if the Son makes you free, you will be free indeed."
‭‭(John‬ ‭8:34-36‬)
In summary, a bad dating relationship is one where we endure and put up with physical, emotional, or spiritual harm, refusing to trust God enough to let go of it. God does not want his precious daughters to be used or abused. He wants them to treated like the special treasures that they are to Him.
Remember, you are a woman of worth, redeemed in God's eyes, with a future and a hope in Him. So please, please don't settle for a dating relationship that will give you anything less! It may hurt to cut it off now, but think of this difficult yet sensible decision as liberating and protecting yourself from the certainty of serious brokenness in the future. While I have seen God restore and heal, He also encourages us to be wise. Why endure unnecessary heartache when you can enjoy His blessings instead?