Snacks aren't the enemy of good nutrition. It's the bad snacks. I actually let my kids take snack breaks during the day, especially while we are homeschooling. I find that this increases their engagement and allows them to recharge for the task at hand. As long as it isn't something sweet or junky before a lunch or dinner, snacks are actually a great way to enhance my kids' nutritional needs.
Yesterday, I handed them fruit and they devoured it. Okay, they weren't too crazy about the guavas. Elijah said they smelled and tasted like sweat. Sweat?! I have no idea why. Since no one really wanted the guavas, I ate them instead. Yum.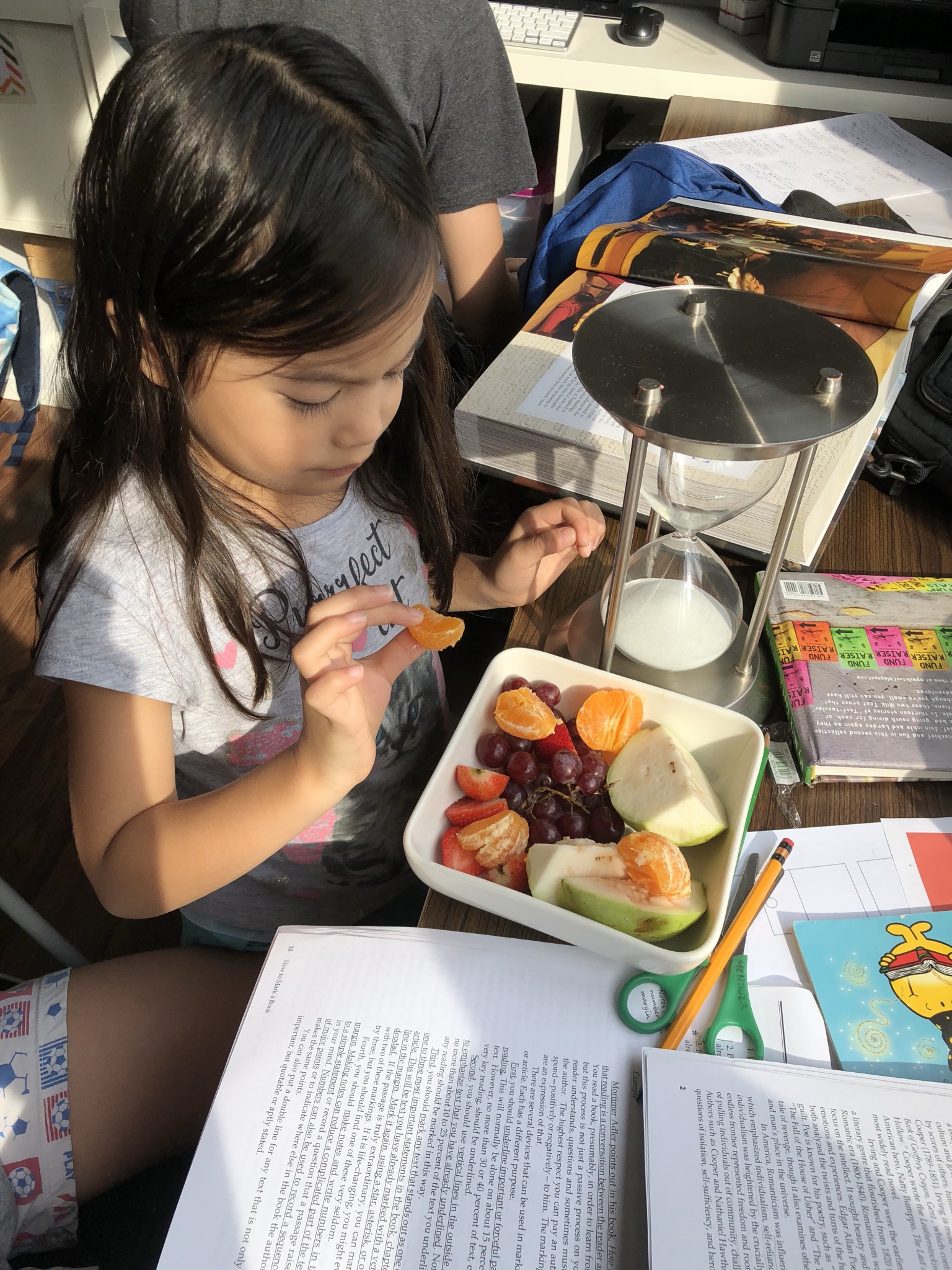 My kids are learning to differentiate between healthy snacks and unhealthy ones. However, the conditioning of their palettes is largely dependent on what I serve to them and make available in the refrigerator and pantry.
As parents, we need to take control of the food that is served in our homes. Kids won't naturally gravitate towards fruit and vegetables unless they have been trained to. Sometimes it surprises me that parents allow their kids to eat noodles without any pasta sauce, or friend chicken and rice everyday. Others avoid conflict with their kids by permitting them to skip on anything that looks green.
My kids aren't perfect about their diets. They still have to improve. But I don't let them get away with bad attitudes towards healthy foods. When Catalina doesn't want to finish her vegetables, she has to sit in front of her plate and keep going, even if it takes her a long time…even if she spits out some of it or gags in disgust.
Little by little, she learns to eat vegetables not because they always taste as wonderful as everything else on her plate but because she knows she has to and it's for her good. It's the mind and the values that must control the eating, not the stomach.
The same goes for snacks. My kids used to prefer chips, candies, chocolates, and the like. Now they will actually munch on carrot sticks, slices of fruit, prunes, raisins, nuts, etc. Occasionally, we have chips, cookies, and chocolates, but not as part of their regular diets. (I am not a despot!)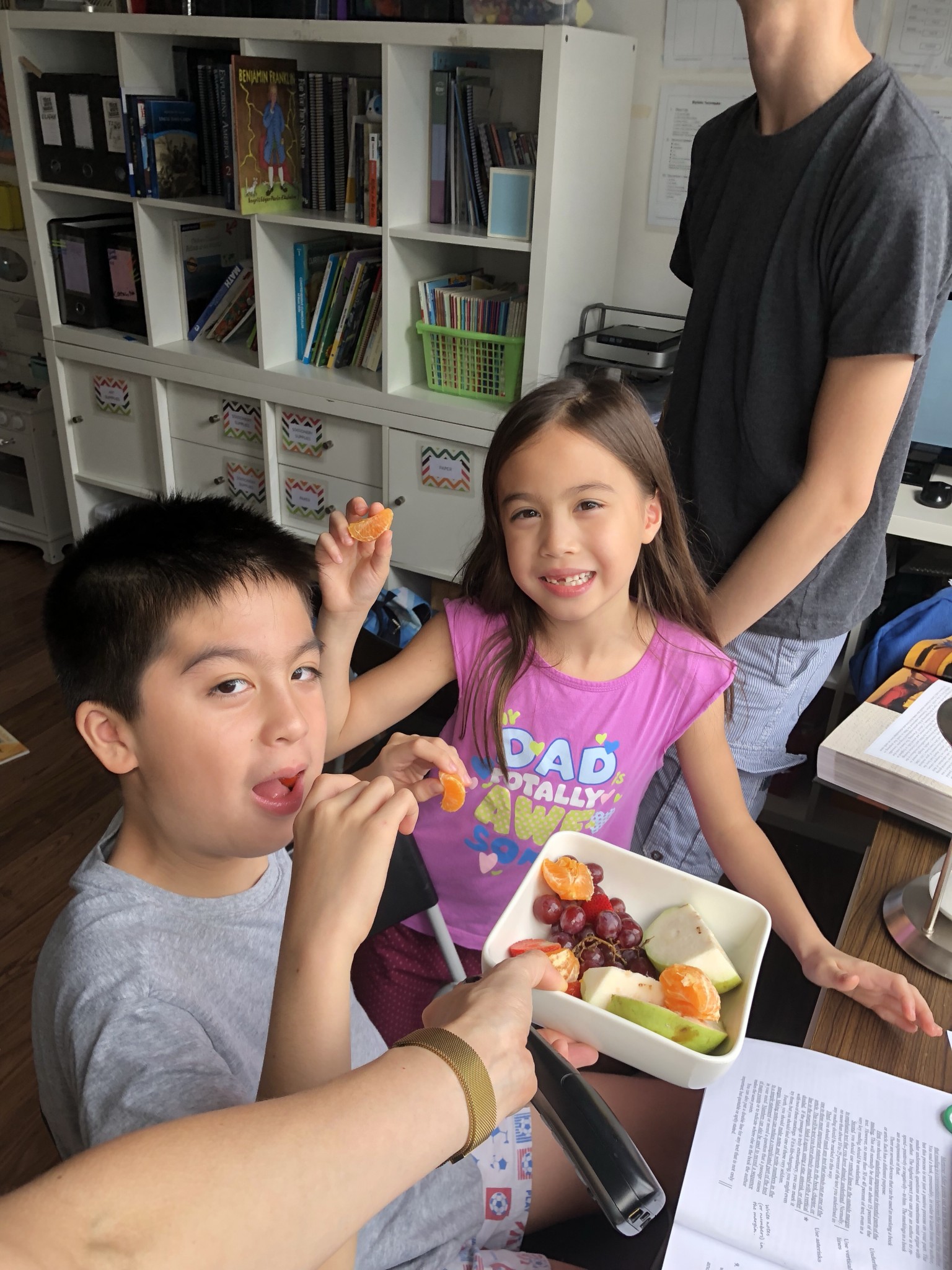 They are also required to drink their Friso Four milk for added sustenance and nutrition, especially for my skinnier children.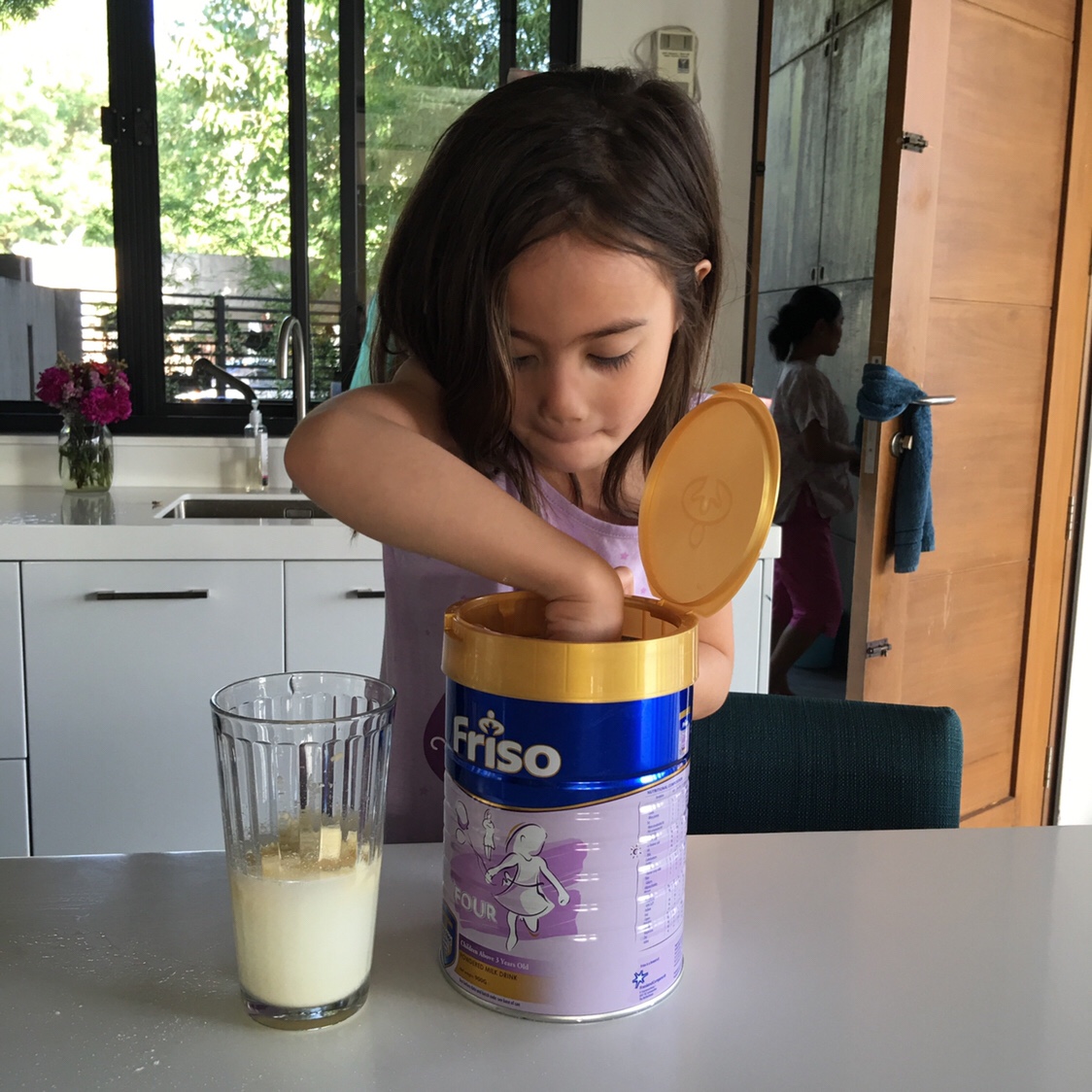 The key is to be present when it's eating time. When parents are around, the intentionality is there. When parents are around they can spot negative attitudes towards foods and correct them. When a meal is shared, kids learn from the examples set by parents. There's a positive association and connection between the right food and family bonding and fellowship.
Let's not give up on training our kids to be healthy eaters and snackers. It's very possible with consistency, patience, and discipline!
"Research has shown that it takes 31 days of conscious effort to make or break a habit. That means, if one practices something consistently for 31 days, on the 32nd day it does become a habit. Information has been internalised into behavioural change, which is called transformation." – Shiv Khera