I've got my bag packed for delivery, and then there's my baby's hospital bag. I keep it simple with these items (my girls helped me pack):
Halo Sleep Sack – This will keep my baby feeling secure as she enters into a world outside of the womb.
Long-sleeved Onesies (with the foot covered) – These are one of the most practical items of clothing to have. Although I still bring socks (for outfits without feet), I prefer onesies that cover the feet because socks tend to get kicked off and lost.
Caps, socks, and mittens – Heat escapes through the extremities and babies aren't an exception to this rule.
Towel – Since baby's first bath is going to happen in the hospital room, I will need this.
Diapers – Newborn diapers are obviously the best to have since the bigger sizes aren't snug enough. Previously, not too many companies were making newborn diapers. Now, moms have a number of options for this stage.
Wipes – To prevent rashes and skin irritation, I go for sensitive skin wipes, as gentle as possible.
Breastfeeding pillow – This is my first time to buy a breastfeeding pillow! I figured it will help with the right posture while I'm breastfeeding.
Burp cloths – The ones I like the best are the white "lampin" types that I used to wear as cloth diapers, as a child. (That's how ancient I am.)
Blanket(s) – I packed muslin ones that are lightweight.
Changing mat – The good ol' rubber and waterproof one that was similar to the ones back when Elijah was a baby work the best. They aren't as easy to lug around (so I have a foldable one that I will transition to eventually). In the meantime, this one will do the trick.
Baby wash – Usually, the hospital provides a wash for babies, but I prefer to bring my own this time. I just discovered Sacred, which came in a Mommy Mundo's Journey Box for Moms-to-Be.
Cotton (to clean belly button)
The going-home outfit – Of course, this has to be something cute and adorable.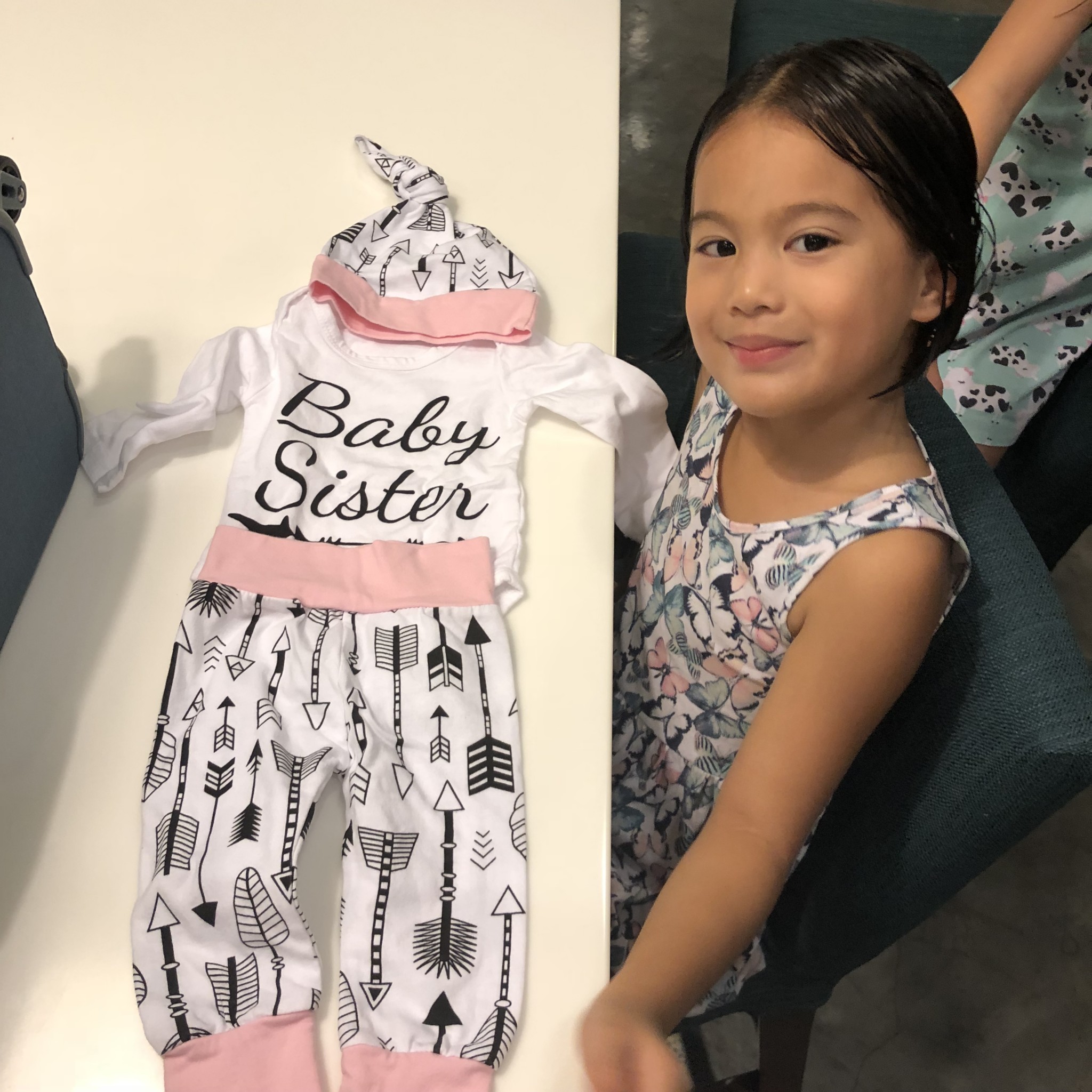 This was a delayed post…Caylee is now home with me. I am suffering through sleepless nights but it's all worth it to have her healthy and well!