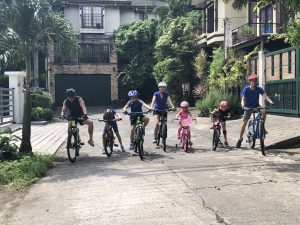 Biking. Something our kids have really gotten into since the rainy July, August, and September months have passed. Even our little Catalina has pushed herself to brave the hills and dips of the village we live in to keep up with her older siblings. It's the most adorable sight to see the five of them take off on their bikes.
Recently, we discovered a new site called Shiny New Bikes that offers a wide range of options to choose from, and they deliver right to your doorstep. They are very easy to work with. We upgraded the kids' bikes because some of their older bikes were rusting, or the kids were outgrowing the ones they had.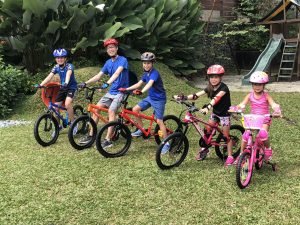 This is something that our entire family can do together that's inexpensive, great for our health, and fun! Plus, these days it isn't too hot to be outside.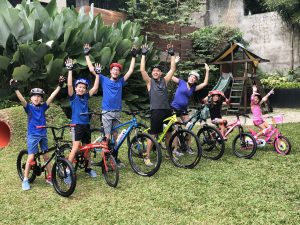 I can't do the challenging hills because I'm going in my 36th week of pregnancy. But I can still walk or do biking on the flatter roads while the kids and Edric go faster than I can. I got a smaller bike for myself this time, 27.5, versus a 29ner. This makes me feel like I'm more in control because I'm closer to the ground. I can't afford to fall during this last part of my pregnancy!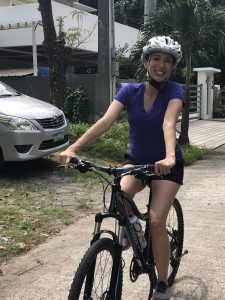 Ever since we've done the digital detox as a family, the kids have looked forward to their biking sessions. Even Edan, who is more of a home-body, is enjoying himself.
Edric and I were talking about how this is the lifestyle we imagined for our family. We want our kids to be able to look back on their childhood and remember these occasions when we were all together.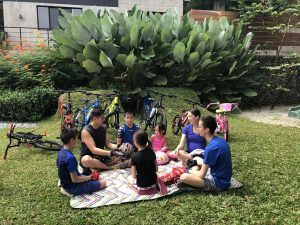 It's still possible to have this kind of a culture as a family even if the digital world influences us so strongly. The key is to make it a family thing, where everyone is encouraged to be involved.
As our kids burn calories outdoors, we can't forget to give them the right nutrition, too. I still require my kids to eat balanced meals and drink Friso Four (even the older ones) at least twice a day to make sure they are supplied with the nutrients they need every day.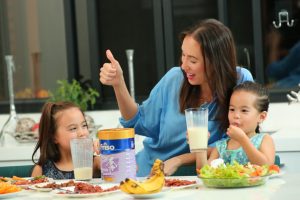 Friso Four helps my kids grow strong inside with its Locknutrwi Technology which keeps milk's vitamins and nutrients fresh for easier absorption. Now I don't have to worry about my kids' immune and gut health as they go on their biking adventures!