When Edric and I thought that we might be headed to the hospital yesterday night to give birth, I asked for the kids to be gathered around us, and we all embraced tightly. It was a group hug!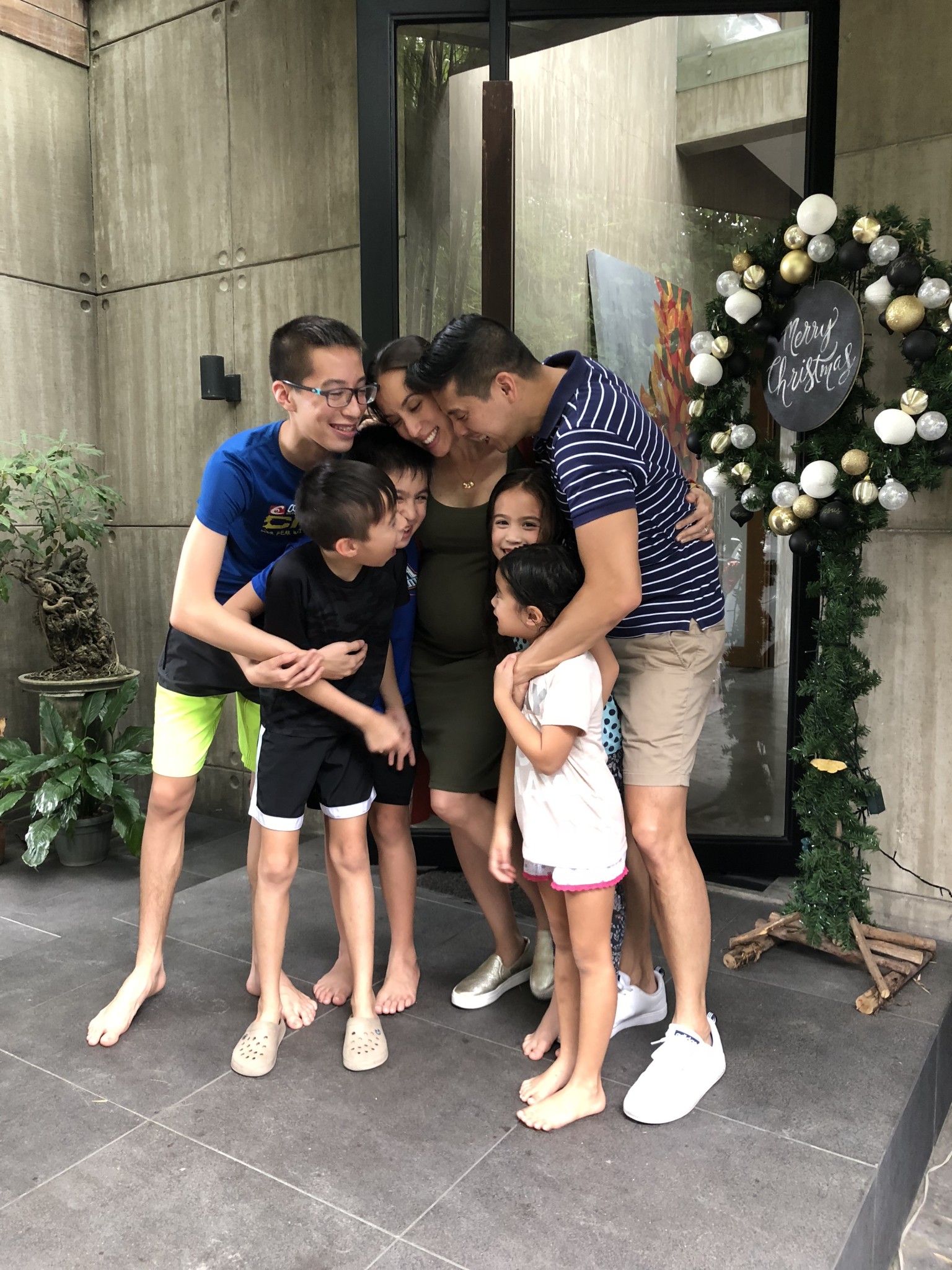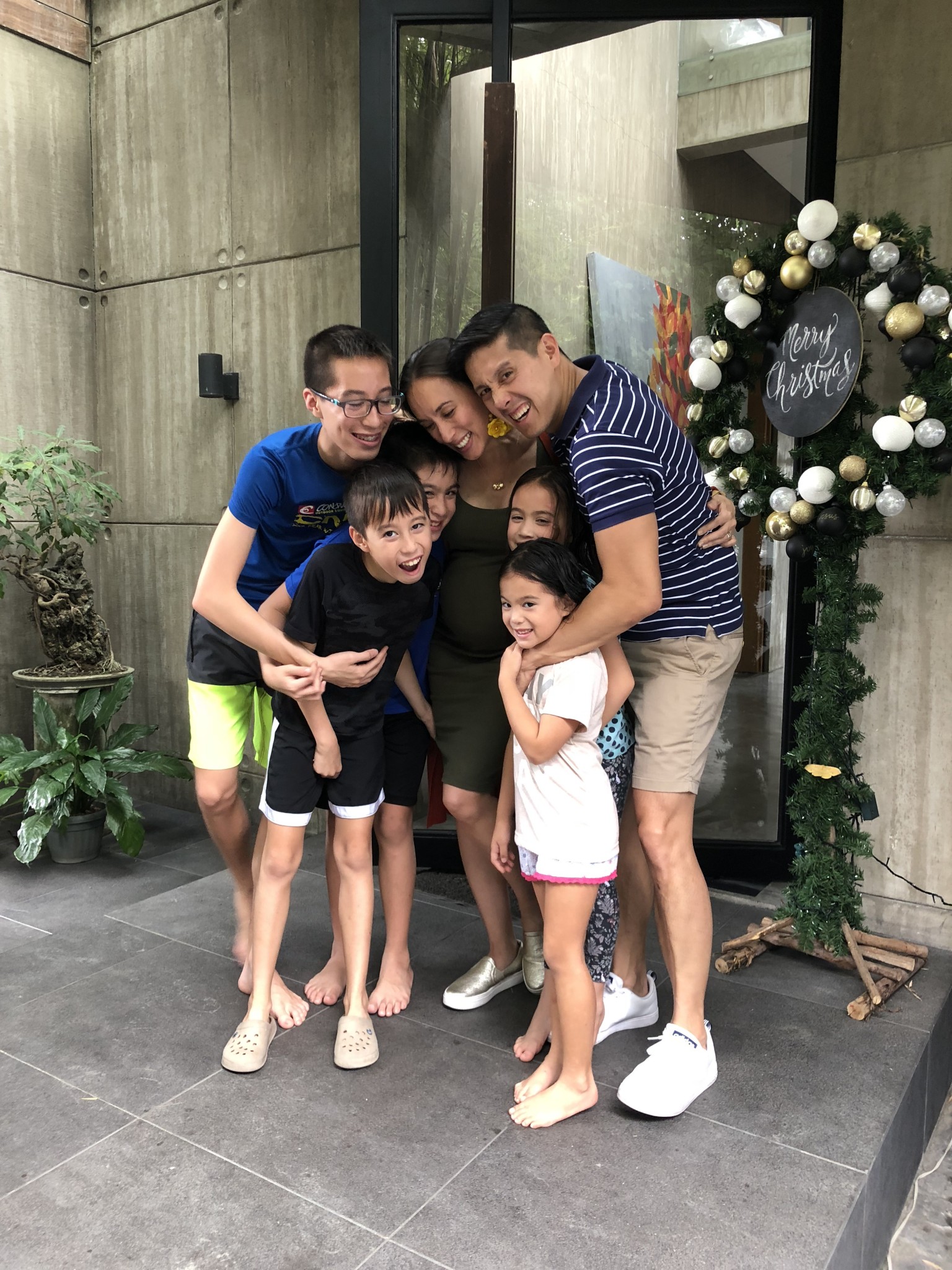 Knowing that I might be gone from them for a couple of days made me think of how I would miss them. I knew they felt the same way. We are such a close family that momentous occasions are rarely spent without everyone present. So I wanted to assure all the kids that they were loved and special even if Edric and I believed our newest addition to the family would arrive soon after we left them at home.
Well, it turned out to be a false alarm and we are all back together again, at home, waiting for the day when the real contractions will finally kick in!
Huge matter so much. Elijah, my eldest, researched about them a while back and told me that it takes twenty seconds of physical contact, in the form of a hug, to release dopamine in the brain. Therefore it's important to embrace for at least twenty seconds to communicate affection positively to another person.
Recently, Downy also launched a campaign called #Spread100Hugs featuring Pia Wurtzbach as the ambassador of an idea that redefines gift-giving this Christmas. Presents may be special, but it's more meaningful to hug the people in your life, especially those whom you haven't seen in a while or those whom you need to reconcile with.
We often underestimate the power of a hug. Family therapist Virginia Satir famously stated, "We need 4 hugs a day for survival. We need 8 hugs a day for maintenance. We need 12 hugs a day for growth." 
A study from Pennsylvania State University showed increased happiness among students who were asked to give or receive genuine, warm hugs at least five times a day over the course of four weeks. Similarly, a study from Carnegie Mellon University showed that adults who hugged more often were less likely to come down with a cold. 
To participate in this campaign, you can check out the first ever hug-activated, Downy Scented Christmas Tree, which stands majestically at Eastwood Mall's open park in Quezon City. Decked with red LED lights, the sea of red roses inside the 50 feet Scented Christmas Tree lights up when people inside hug each other inside the perfume-scented chamber.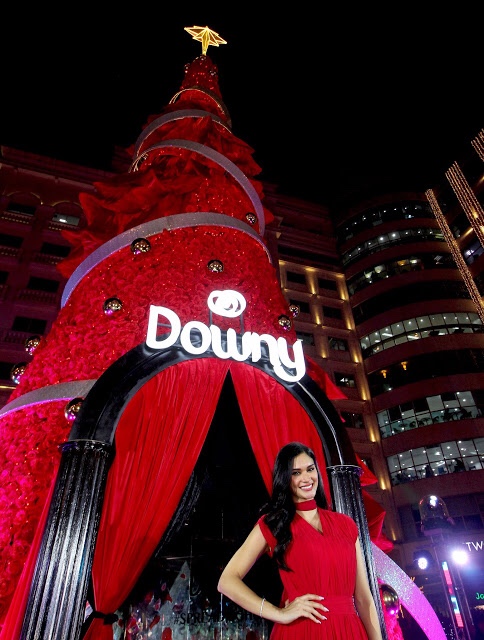 (Photo credit: Manila-Life.blogspot.com)
What a clever idea! However, you don't have to travel to this tree to experience the power of a hug or to communicate the power of a hug to someone today. Grab your husband or your children and embrace them tightly! They are the people in our lives who need daily hugs from us, and sometimes we let the day pass without giving this gift to one another.