We lost three household helps the day after I got back from Dubai. Oh wow, that's today! I was so looking forward to getting a break from our exhausting trip, but then I was told, one by one, that they were leaving. They all had valid reasons.
At first, I was disappointed because we let them have a "break" while we were away (the kids stayed with my parents and Edric's parents for 8 out of the 11 days), and I previously extended days off to them while we were around. I felt taken advantage of somehow, even though I am sure that wasn't their intention.
Of course, they need to move on to what's better for them. (At least Caylee's nanny is still around. That's a big blessing! She's worth three people to me!)
As for the three others, sigh…the timing was so inopportune. Edric and I have a crazy schedule with the road shows. We are only half-way through them. There's a lot going on at this point in time, and I am still not at my optimum because of my health. Our household just recovered from chicken pox, too.
I was tempted to act cold towards them but God did a left hook on me and reminded me, "Have you shared the gospel with them?"
I actually hadn't. I had put it off. And I was like, maybe I won't anymore. Do I really have to? Their leaving was about to inconvenience me.
That inner prodding…"What?! Do you think this is the evil one telling you to share the gospel?! Of course you should share! You better share. That's why they were in your life. What's more important? Your convenience and comfort or their souls?!"
The answer was obvious of course. How selfish could I be?!
So I sat them down while making the kids pizzas, and told them, "Before you leave, there is something I want to talk to you about…"
They probably thought I was going to lecture them but I went through the gospel message, shared my own testimony, and led them in prayer at the end. I also showed them how to use a Bible app to grow in their faith. They willingly and happily prayed with me, and they understood what it meant to make Christ Lord and Savior of their lives.
My kids walked in on us as I came to the end of the gospel sharing. They just sat and watched. I saw their big smiles because they knew what I was doing. It mattered to them.
Afterwards, I also added with a big smile on my face, "Kids, let's go shopping for cleaning supplies for each of you. You will be cleaning your rooms and toilets, as well as the second floor starting tomorrow!"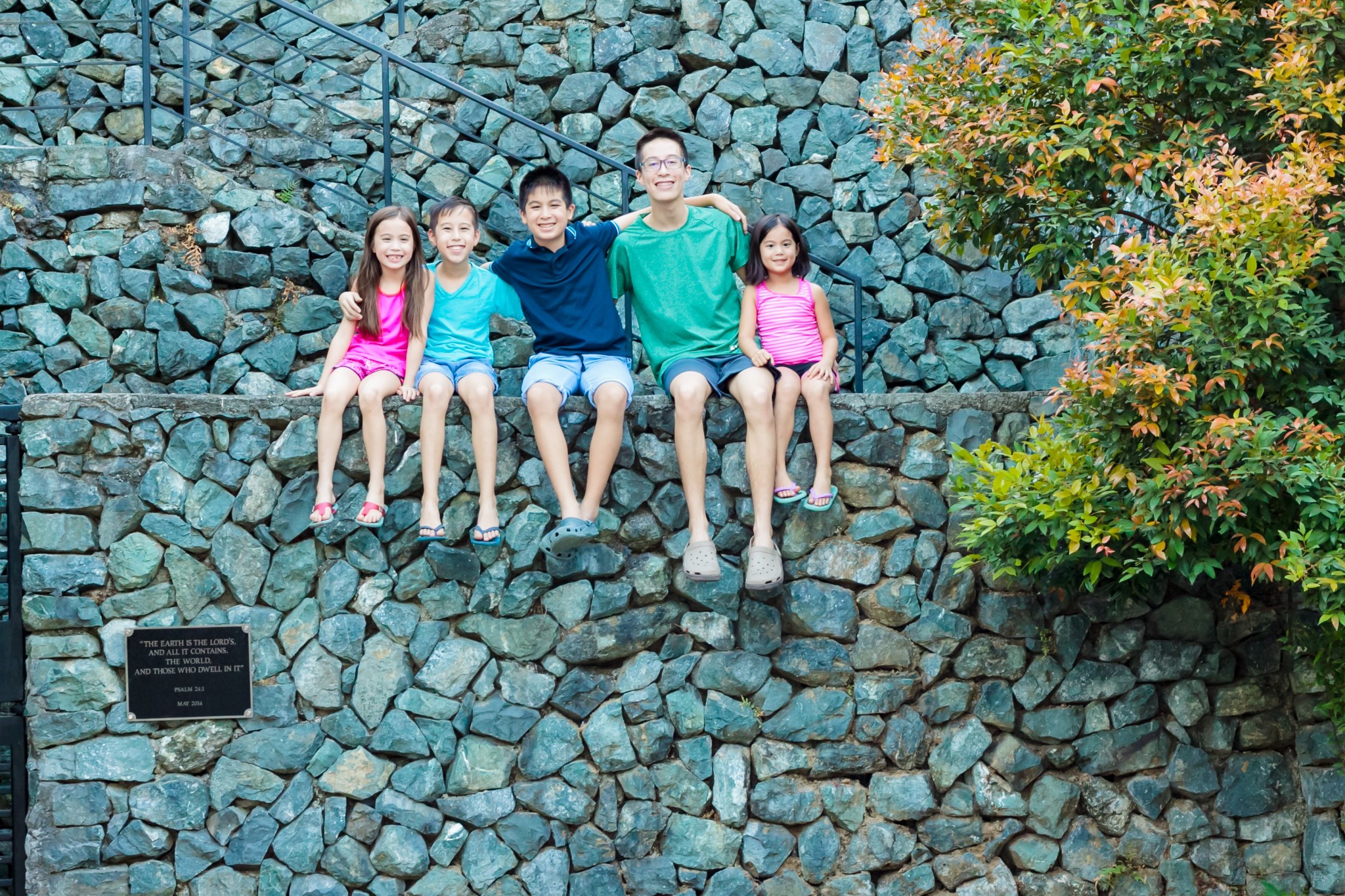 They were actually excited!
I am excited, too. Gosh, I don't know why! I should be stressed. I am a little stressed because the reality of laundry for seven, cooking, cleaning, yard work, taking care of a newborn, homeschooling, pet-feeding, etc, hasn't quite dawned on me yet. Let's see what happens tomorrow!
However, I am confident that God will replace the persons I have lost, or give me supernatural capacity to get everything done. I am sure it's going to be a little crazy for a while, but the kids and I will come out of this experience with greater character, with renewed dependence on the Lord. Maybe this will force Edric and I go slow down? Hmm…is that possible?!
I also think that at some point, household help in the Philippines is not going to be plausible anymore. It's getting less and less of an option for many since good people are hard to find and most of the younger ones don't stay long. Maybe that's a positive thing, too. We can be so spoiled in the Philippines. I think abut my sister and her husband in the U.S. who have to do everything themselves, as well as parent four kids. Then I tell myself, You still have it so easy, Joy! Be thankful! You can still stretch yourself!
In the meantime, for those of us who do have household help, we need to remember that they are in our lives so that we can connect them to the Lord, by our testimonies, by sharing the gospel to them, and by mentoring them. When that's our focus, we are less likely to be frustrated with them when they leave or underperform because we recognize the greater reason they are in our lives. Yes, we pay them to work for us, but God also brings them to us so that they will come to know him as Lord and Savior.