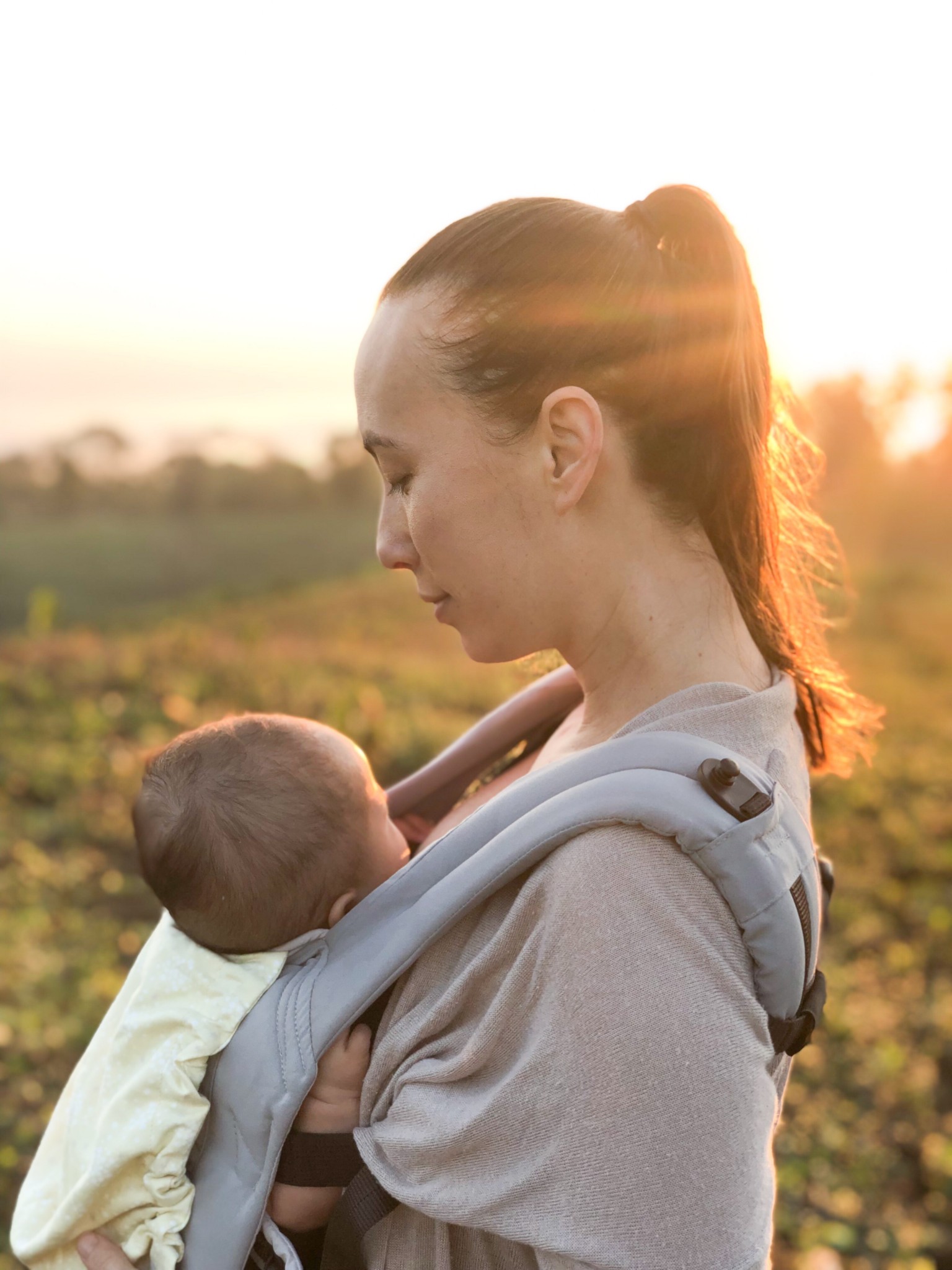 All the mothers who have biological and adopted children today will be celebrated, which might make it especially difficult for those of you who are childless, or those of you who have lost a child. However, I want to tell you two important things. The first is that God loves you, and he is close to the broken-hearted. If your heart aches for a child, God sees you.
"The Lord is close to the brokenhearted; he rescues those whose spirits are crushed." (Psalms 34:18)
Second, God gave all of us women maternal instincts, the ability to empathize, connect with someone's heart, care for and nurture, and be a life-giver along-side the people in our lives. We can all be mothers to someone who wishes they had one.
One of the ladies in our couples' group had a mom who passed away when she was younger, and she wrote something so profound to us today.
"I greet you all a happy mothers day in a special way, because you have all been to me the mother that I don't have. You are my role models, my lunch, tea, and salon dates, my counselors, my sounding boards, my joy sharers, my prayer buddies, my kids' safe people to run to when I couldn't be there or when I was not enough. I often think about what it would have been like if I had a mom I could run to anytime for absolutely anything. Its not just the troubles, but more the joys that I want to share, that normally only your own mom would be willing to be there for without thinking you are a burden or that you're gushing or bragging. But now I realize that I do have that in all of you, and you just so wonderfully fill a void that I didn't think would ever be filled…"
Another woman in our group has been waiting for over ten years to have a baby. In the meantime, she has become a spiritual mother to the women God has brought her way, as well as to nieces who need guidance and mentoring. God has used her to be a channel of his love to them. She has "mothered" others even as she has prayed for her own womb to be opened.
It may seem presumptuous of me to write these things when I have a home that is full of children. Please don't think I am belittling the desires of childless women. Instead, I am trying to affirm the reality that all women, even those who struggle to have biological children, can be mothers to someone, to many.
As women, we can minister to women who have mother-wounds, who have lacked a role model in their own mom, who have never experienced what it means to be unconditionally loved by their moms, hugged or affirmed for who they are, and told they are beautiful.
Basically, what I am saying is that we have God-given instincts built in to us that can be applied in the context of the relationships we currently have. I don't mean that we treat our husbands or other adults like children, but that we apply kindness, gentleness, that we look out for the needs of others, that we be encouragers, and women who bring joy and life to others.
These are the qualities that make the best mothers, and they aren't qualities exclusive to mothers. Rather we have motherliness designed into all of us as women, designed to be expressed towards the people around us.
The absence of a child or the incapacity to conceive doesn't make a woman less than who she was made to be. In some ways I understand this now because I can no longer bear children. After my emergency surgery, the "factory" wasn't closed, it was removed. A part of me felt like I was less of a woman without my reproductive organs. I grieved that loss.
However, it isn't childlessness or the inability to bear a child that defines our womanity. We are the ones who limit the expression of our maternal instincts. We so often confine them to the context of a mother to child relationship when in fact there is opportunity to love, nurture, care for, and embrace so many people around us who are looking for a mother. So to all the mothers out there who don't have children, you are needed and you are special. Find someone to be a mom to, or realize that you have been a mom to someone, to others. This Mother's Day is for you, too!