TIANA AND HER INTERESTING USE OF WORDS:
My 3 year old Tiana is a chatter box. But sometimes she thinks she knows the right word to use in a sentence or statement but it's cutely inaccurate.
"Mom, I need some mosquito propeller." (Repellant)
"Oh no! Catalina has liva! (Also known as saliva dripping on my shoulder.)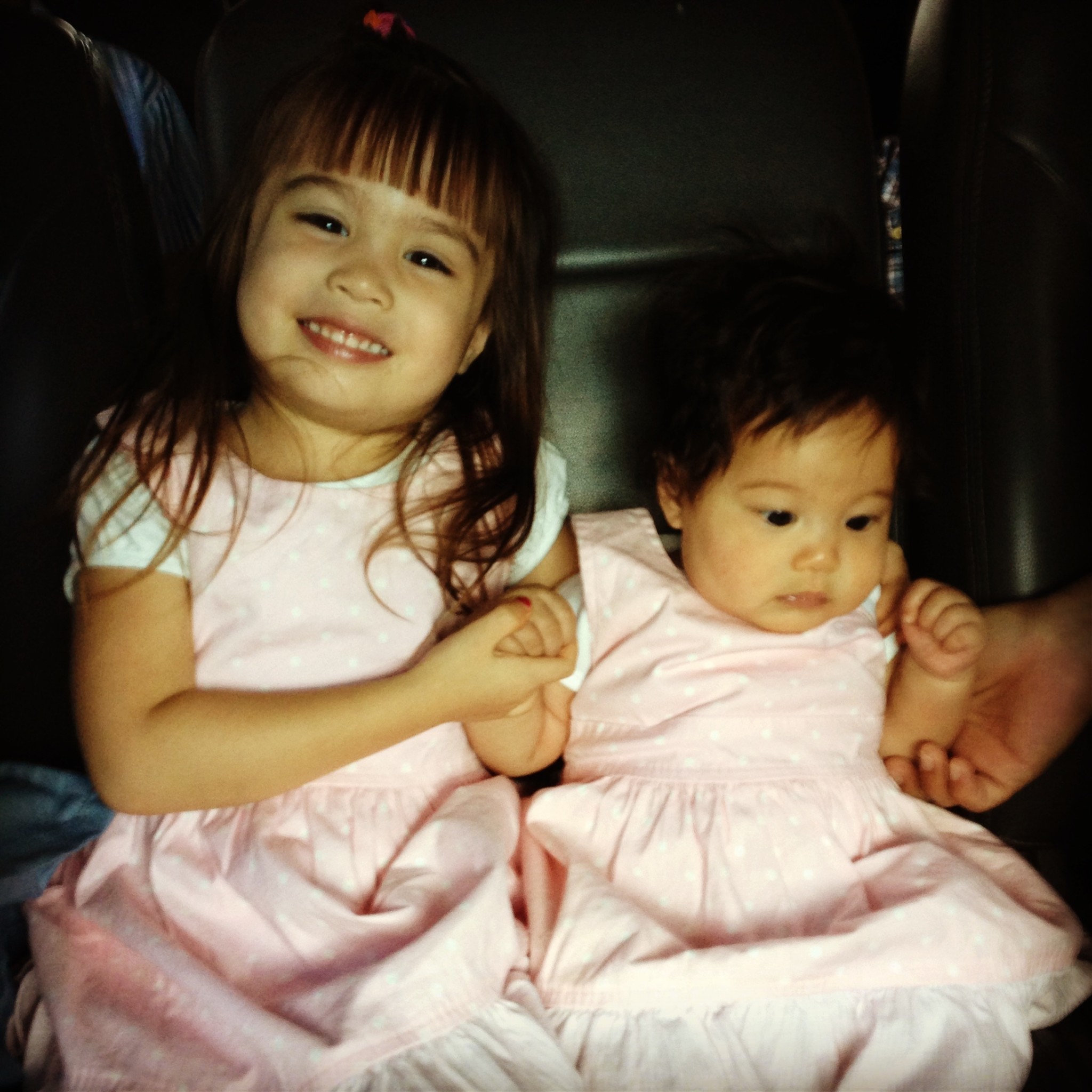 "Dad, I found my nipple." (She meant pencil.)
"It's a Lee-zard!" (Care of our househelp.)
"Tiana how is your stomach ache? Are you feeling better?" I ask.
Her reply, "Yes. I am well. I have no more stomach."
—
EDAN'S PERSONIFICATION OF OBJECTS:
Edan is given candies by a friend.
Me: "Can I have one of your candies?" (He had six.)
"No."
"Huh?! Why not?"
"Are you supposed to eat candy, mom?"
"Yes it's fine. So can I have one?"
He still didn't want to give me one! I couldn't believe it. When I asked him why again, he said, "Can I tell you later?"
We resumed the conversation after about thirty minutes.
"Mom, remember when I told you that I pretend that my pillows are like babies?"
"Yes."
"Well, I think the candies have smiley faces."
"So you pretend they are alive?!
"Uh huh."
Apparently, he puts personalities into objects. It's kind of weird. This too shall pass.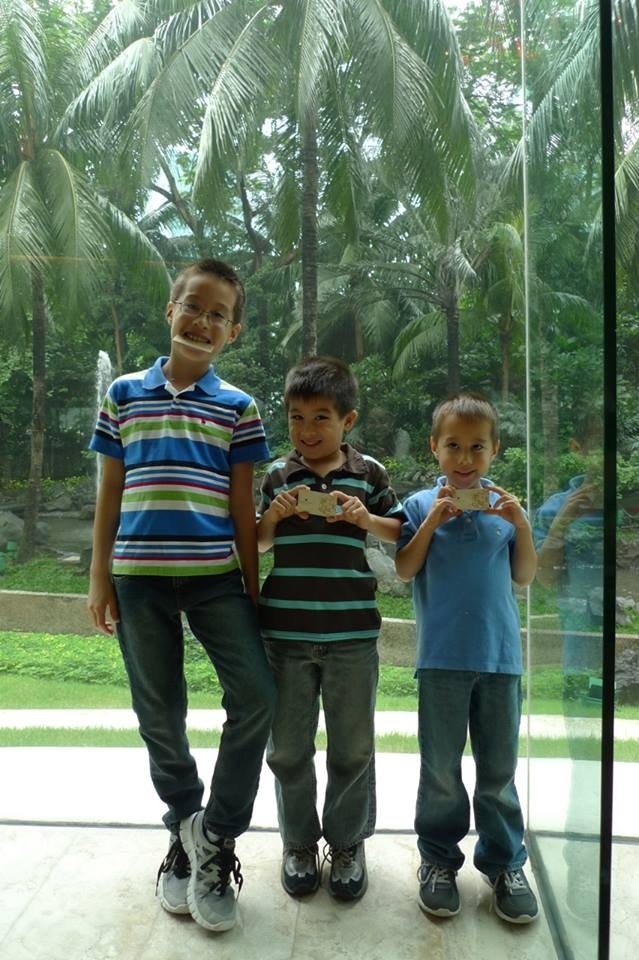 —
CLEVER TITUS:
"What did you learn in Sunday school, Edan?"
"I don't know."
"Titus, what did you learn?"
"The same thing Edan learned."
Nice one.
—
WHAT-YOU-SEE-IS-WHAT-YOU-GET-TITUS:
I was at the beach watching Titus sitting in the sand by himself, drawing circles in the sand with a stick. I was wondering what he was thinking. So I walked over to sit down beside him and start a conservation.
"Hey Titus, what are you thinking about?" (I was trying to draw him out, excited to hear some profound thought about what he was doing.)
"I am not thinking of anything."
Oh okay…
—
MY LITTLE LOVABLE "SENSITINA" (Sensitive Baby):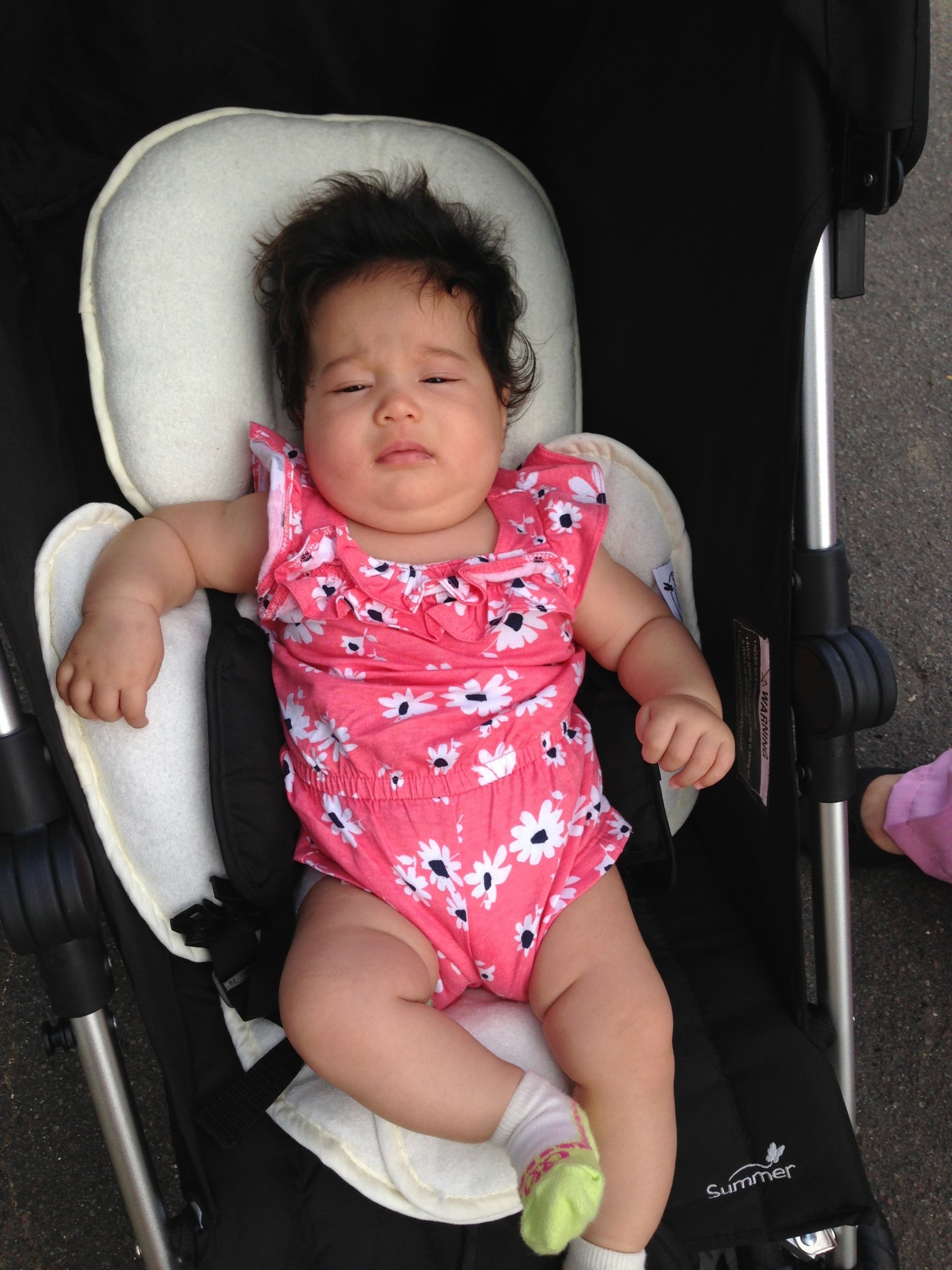 Catalina's yaya tells me, "Ma'm, si Catalina parang manok matulog." (Catalina sleeps like chicken.)
"Talaga? Bakit." (Really? Why?)
"Kasi pagtulog siya habang hinahawak tapos binababa sa kama, bubukas kaagad ang mata niya, parang manok." (Because when she is asleep while she is held then put down in her bed, her eyelids open right away like a chicken.)
Hence…her need to be carried almost all the time!
AND THE HIGHLIGHT FOR THE WEEK…
Tiana: "Mom, do you know I love you?"
I smile and ask, "Why are you telling me that?"
She whispers…"Because I love you…"