Sunday morning I was invited to speak at CRIBS, a center for abused women. When I was praying about what to share, God impressed upon my heart to talk about hope…
It's easy to lose hope when you go through sexual abuse, molestation, incest, or rape. I know the feeling of losing hope — hope for the future, hope for acceptance, hope for security and protection, hope that you can ever be whole and undamaged again.
When I was raped at fifteen, I felt like something was stolen from me, something that no one could ever give back.
But then I remembered verses like Jeremiah 29:11, "For I know the plans I have for you, declares the Lord, plans for welfare and not for calamity, to give you a future and a hope."
So I made up my mind. I chose to believe that God was good, that he still had a plan for my life. I clung to the promise in Romans 8:28 which says, "But God causes all things to work together for the good of those who love him."
What good could ever come out of rape? I didn't know how God would redeem this tragedy, but I made a personal choice not to allow tragedy to define or determine who I would become.
When I was speaking to the ladies at CRIBS, I told them, "God is not like the men who hurt you or who hurt me. Some of you may have been abused and betrayed by the men in your life who are supposed to take care of you and protect you — fathers, uncles, maybe even cousins, and brothers. But God is not like these men.
God is a loving, caring Father who is mindful of us. I have five children. They are all special to me. And I don't think there will ever be a time when I will forget any of them. But here is what God says about himself:
"Can a woman forget her nursing child and have no compassion on the son of her womb? Even these may forget, but I will not forget you." Isaiah 49:15
What a tender description of God's love for us! He doesn't forget any of us, no matter what we have been through.
God loves us so much, He gave us His own son, Jesus Christ to die for us. Jesus was abused for our sake. He was mocked and humiliated, abandoned by those who were closest to him. He endured all this so that his death could bring us eternal life.
John 3:16 tells us, "For God so loved the world he gave us his only begotten son so that whoever believes in him shall not perish but have eternal life."
Why? Why would the God of the universe do this? GOD LOVES US SO MUCH HE WANTS TO HEAL MORE THAN OUR PHYSICAL PROBLEMS. HE WANTS TO HEAL OUR BIGGER PROBLEM — OUR SPIRITUAL PROBLEM.
Those of us who have gone through sexual assault had our physical bodies hurt and damaged. But there is a greater and more serious wrong that we have to come to terms with. Before God, we are ALL sinners.
Romans 3:9 -11 "What then? Are we better than they? Not at all; for we have already charged that both Jews and Greeks are all under sin; as it is written, 'There is none righteous, not even one; There is none who understands, there is none who seeks for God.'"
What is our spiritual problem? Sin. We are separated from God. Our orientation is away from God.
Romans 3:23 "For all have sinned and fall short of the glory of God."
In the past I used to think that the men who raped me were the evil ones. Yes, they were wrong and what they did was horrible. But God reminded me that I am also a sinner. I may not hurt people the same way those men hurt me. However, I stand just as guilty before God. I too fall short of his righteousness. And because He forgave me then I should do the same to the men who violated me.
The entire world groans under the weight of sin. That's why people assault, pillage, plunder and kill. That was never God's plan. God made a beautiful world where people were supposed to be in harmony with Him, with one another, with creation. Relationships were intended to provide security and unconditional love.
After I was raped, a kind of skepticism and distrustful point of view grew in me. I often interpreted the affections of men as malicious and perverse. The sins committed against me altered my natural inclination to trust in people.
This is what sin does. It destroys, corrupts, and disrupts God's good design. And the consequences of sin — heartache, hardships, problems, pain, and multiplied sorrows — these are the enemies of hope.
But Jesus gave his life, to restore and heal what sin took away, to give us hope. What is the hope we have in Jesus?
1. THE HOPE OF ETERNAL LIFE
"For the wages of sin is death but the free gift of God is eternal life in Christ Jesus our Lord." Romans 6:23
"These things I have written to you who believe in the name of the Son of God, so that you may know that you have eternal life." 1 John 5:13
The verse says "so that you may know." It is a certainty, not a false promise.
Having the hope of eternal life comforted me greatly the night of the rape. I thought, "Lord they may be able to touch my body, but they cannot touch my spirit. My real life is hidden in you."
No matter what happens to our physical bodies, we can look forward to heaven where the book of Revelations tells us, "every tear shall be wiped away."
2. THE HOPE OF PEACE
In John 16:33 Jesus said, "I have told you all this so that you may have peace in me. Here on earth you will have many trials and sorrows. But take heart, because I have overcome the world."
The reality is we live in a world that is broken, fallen. While we cannot change this (at least not until Christ comes again), we can still have the peace he offers. If Jesus is present in our lives, we do not have to be afraid, to worry or doubt that he will take care of us when trials and difficulties come. He gives us the assurance that he has already overcome the world.
3. THE HOPE OF A NEW BEGINNING
"For if anyone is in Christ he is new creation. The old has passed away, behold, the new has come." 2 Corinthians 5:17
I felt soiled and dirty after I was raped, but this verse reminded me that in Christ all things can be new again. I wanted new memories. I wanted to move on and move past what happened to me. Even if I was victimized, I didn't want to live like a victim.
Today I am happily married and blessed with five children. I have the privilege of serving the Lord along-side my husband, Edric. Together we are enjoying the adventures of parenting and homeschooling our children. The dark memories of that night have been replaced by beautiful, delightful ones that speak of the wonders and faithfulness of God in my life and in my family's.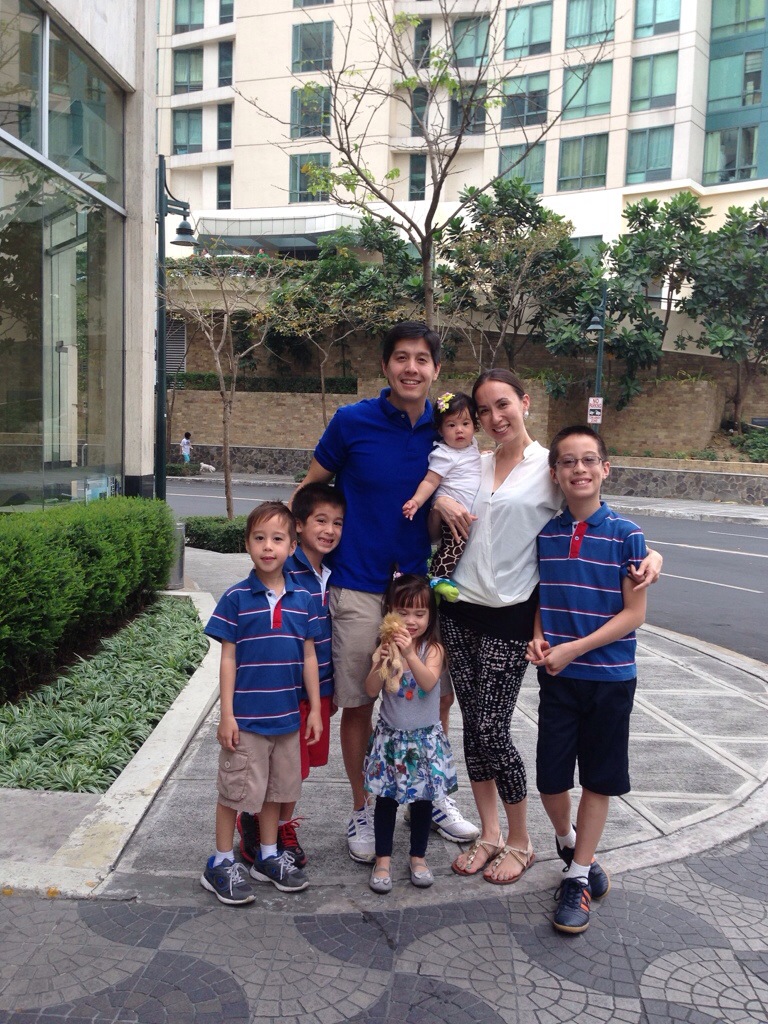 The Lord is a redeemer. He isn't like the people or problems that steal and take away what is precious to us. He is a GIVER. He wants to GIVE us hope for the future — eternal life, hope for today — peace, and hope for our past — a new beginning.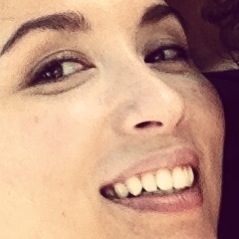 Years ago I gave my life to Jesus. He is the only reason why I was able to come away from this tragedy with hope and forgive the men who raped me. Will you let God redeem your life, too, so you can experience the hope that he has promised through his son, Jesus?
>