We checked on the status of our house a few days ago. It was exciting to see all the bedroom furniture being assembled in the rooms. Once the bedrooms are done, we can move in even if the rest of the house isn't completely finished yet. Well, that's the plan. Edric's plan. Most people have said this is the best way to move things along when you are in the finishing stages.
When we were at the site, the kids ran up the stairs to look into the rooms, eager to see their personal spaces taking form. In the boy's room, we assigned areas.
"Elijah this will be your bed, Edan this is yours and Titus this is for you."
The boys started cheering and Titus pointed to the floor and asked, "On the floor?" There was no disappointment in his tone. He identified a spot in between two beds and waited for me to confirm it.
I took his face in my hands and said, "Oh no honey, you will have your own bed!" And I started to tear. It probably sounds silly that I did. But if you know Titus, how candid and unpretentious he can be, then my reaction would make sense. He has never complained about sleeping on a mat, on the floor. For him this has been the manner of his place as the youngest son. He didn't have a "real" bed because there was no room for one in our condo. But at that moment I was showing him a new bed frame and he didn't see it. He just assumed he would be getting the floor as always.
When I corrected him, he was like, "Really? Yeah! I will have my own bed!"
And he went on to say, "You know,
Mom, I never liked sleeping on the floor…"
I went to the bathroom and composed myself because I was VERY teary-eyed by then. Edric saw me and took me in his arms. Both of us stood there in gratefulness and amazement for the house that God has given to us. It's a big upgrade for our entire family. Previously, we lived in 137 square meters shared between 9 people (our family and two househelps).
That is still larger than 90% of what the world's population probably lives in. So I am not saying that we had a bad deal. But I grew up in a large house and when I got married, our first home — a one bedroom condo — was relatively small.
God taught me through the years to look forward to his provision and not to worry about when it would come. Besides, I didn't need our first home to be larger. I had to do all the cleaning so I was okay with small! More importantly, Edric was in it and that's what mattered to me. There was love, joy, and peace…things that expanded infinitely beyond the four walls of our home.
We had friends who started off with generously sized houses when they were newly married. That was not our beginning. We did not have much, financially speaking, so our initial home was simple. In fact, when we had our eldest, Elijah, he didn't even have a crib for a while. He slept on a mattress on the floor. When I needed to feed him at night, I would go down to the floor and sleep beside him.
It's amazing that he didn't crawl off! The floor was carpeted so he wasn't in danger of hitting himself. I think we put all kinds of pillows around him to keep him safe. Well…I probably would've been chided by sleep safe advocates, but back then, it was our best option.
God increased the size of our home as children were added. When Edan was born, we moved to a three bedroom condo. It suited us just fine until our fifth, Catalina, came along. Thankfully, by then, we were building our house.
In September 2013, we said goodbye to our condo and had it renovated shortly after. We had most of our belongings boxed up and stored in a warehouse. In the interim we stayed at my parents, and Edric's for a bit, too. (We are still in this nomadic state until our final move.)
Our most recent home with hardly anything left in it…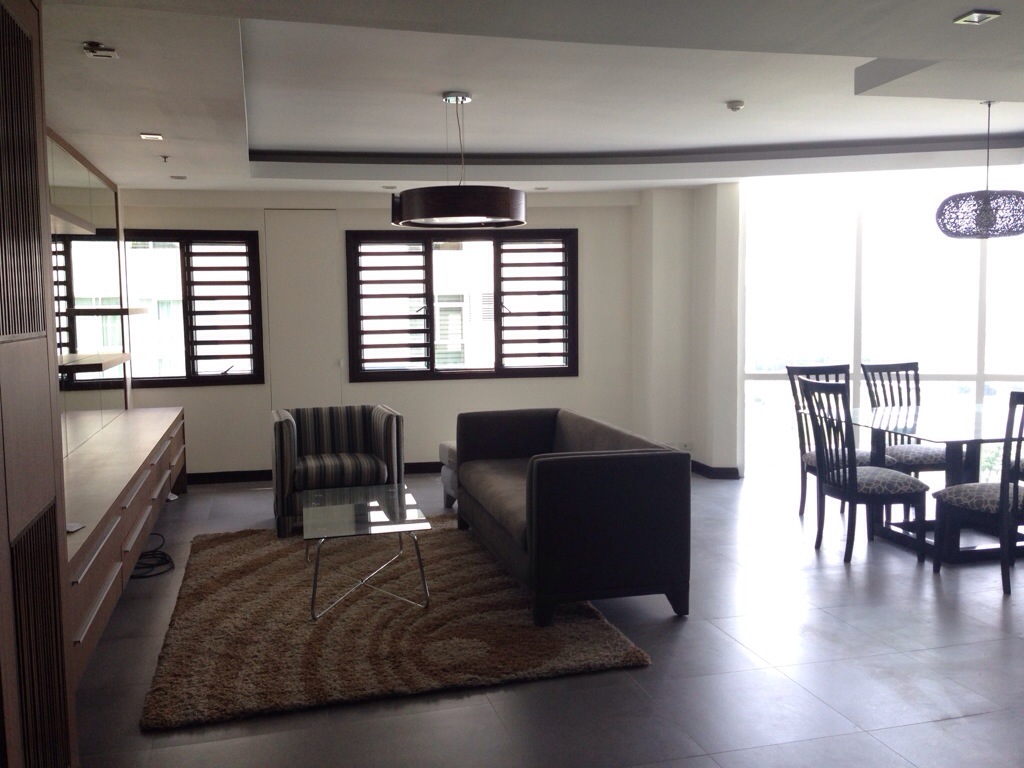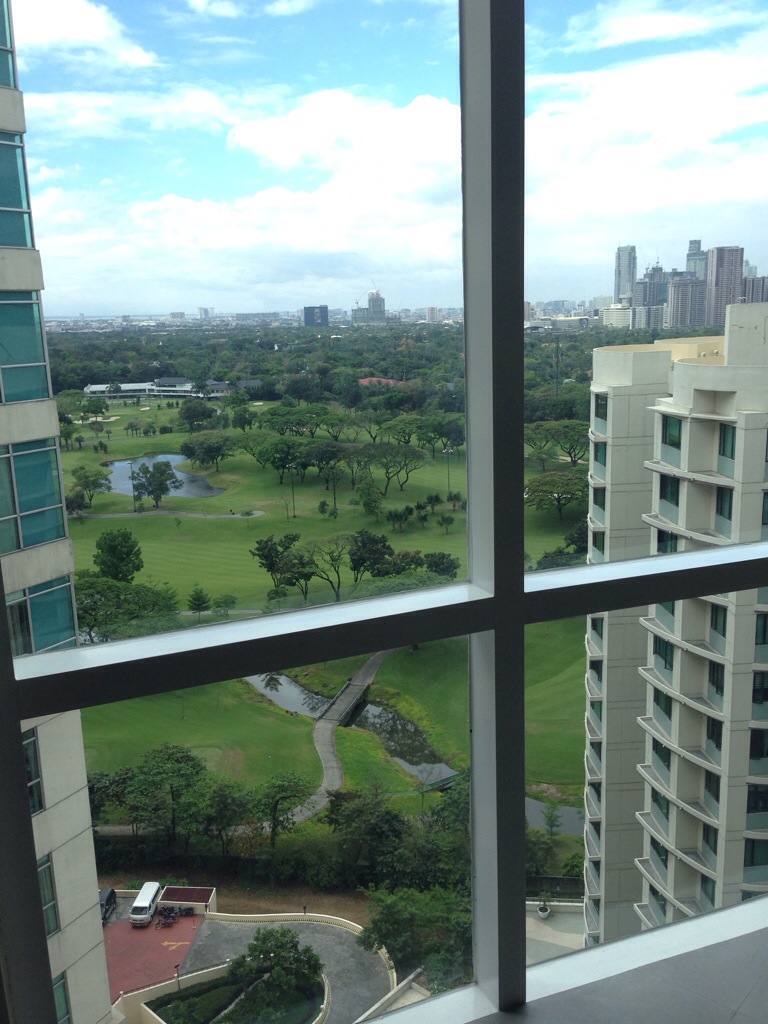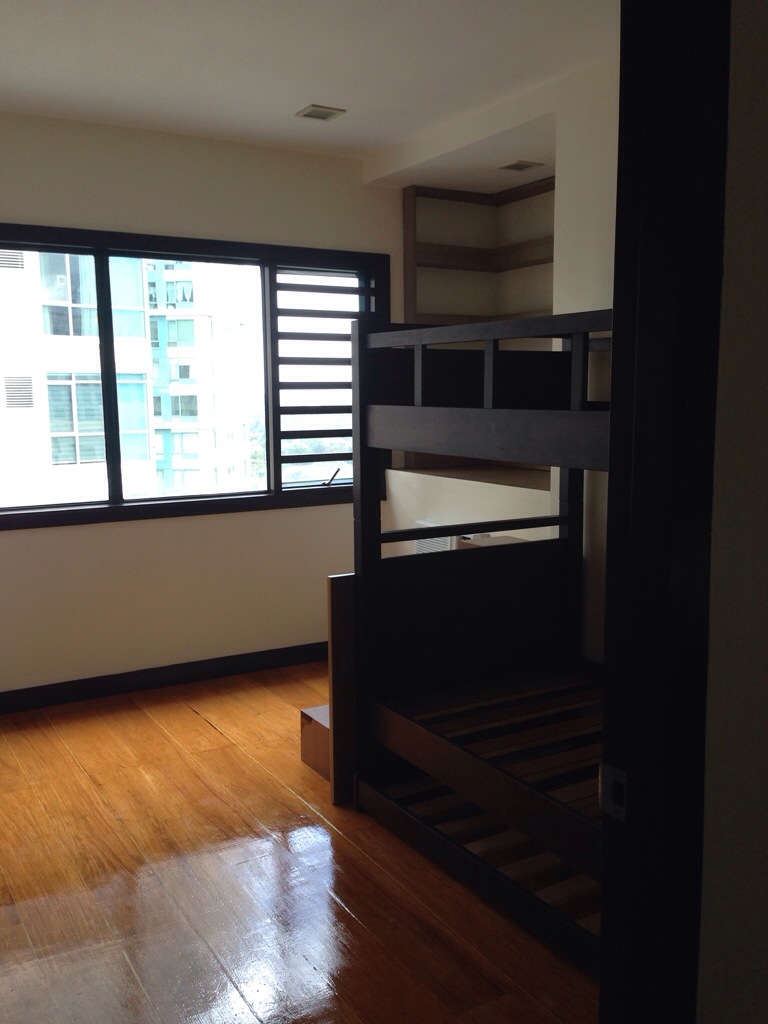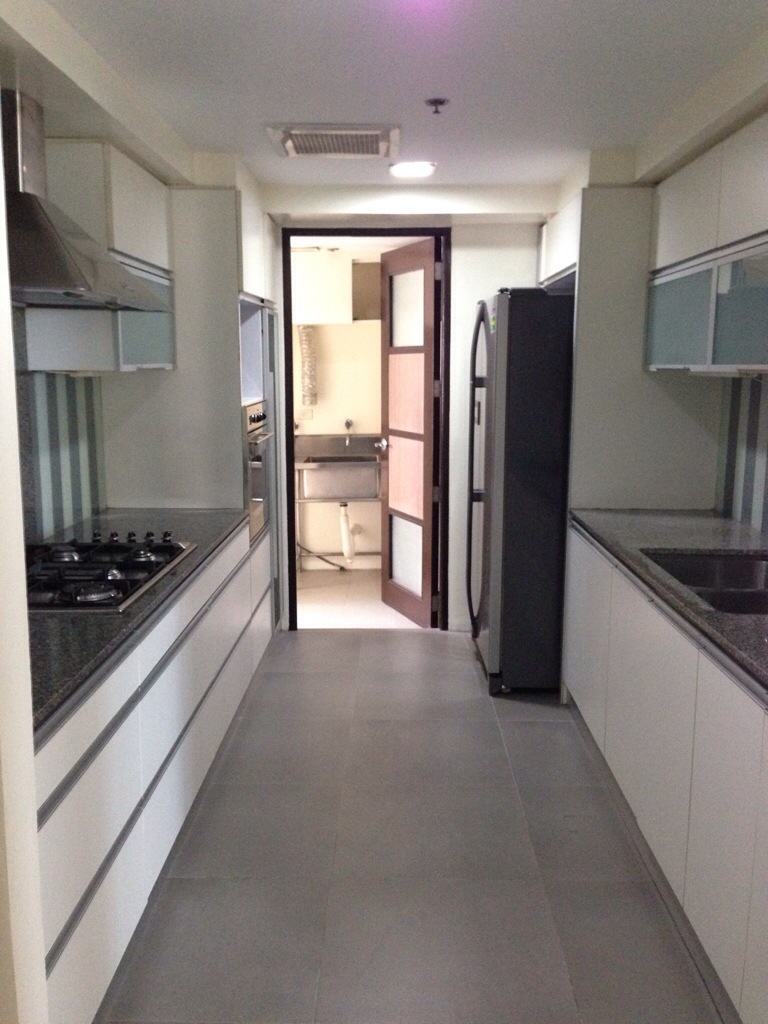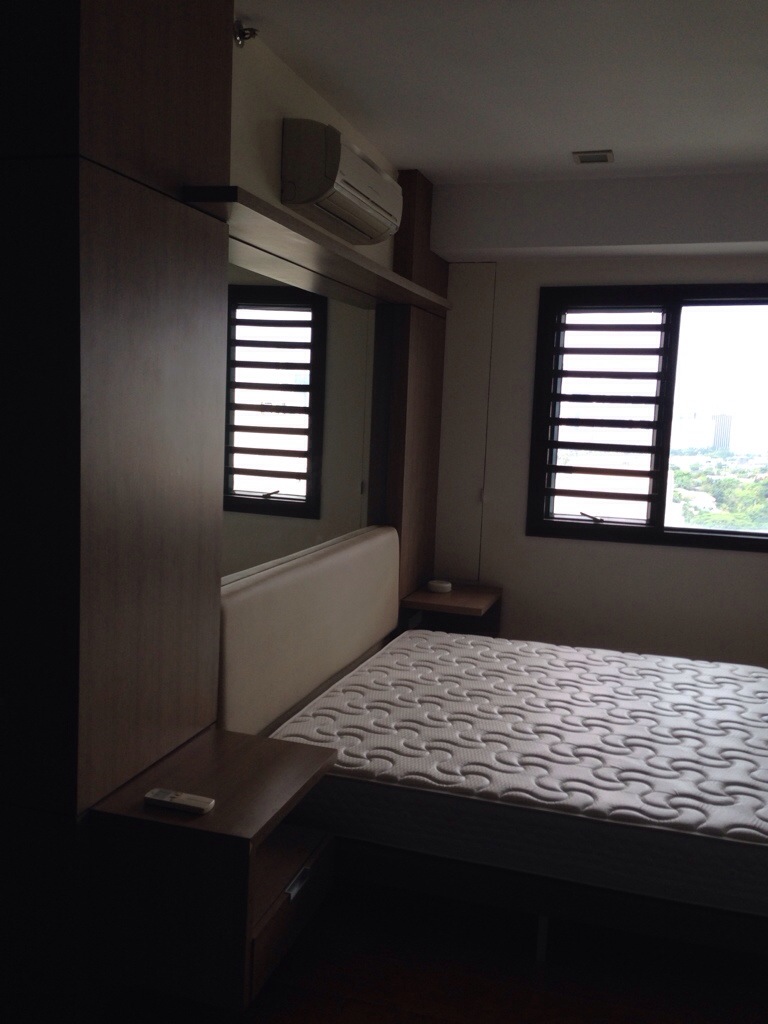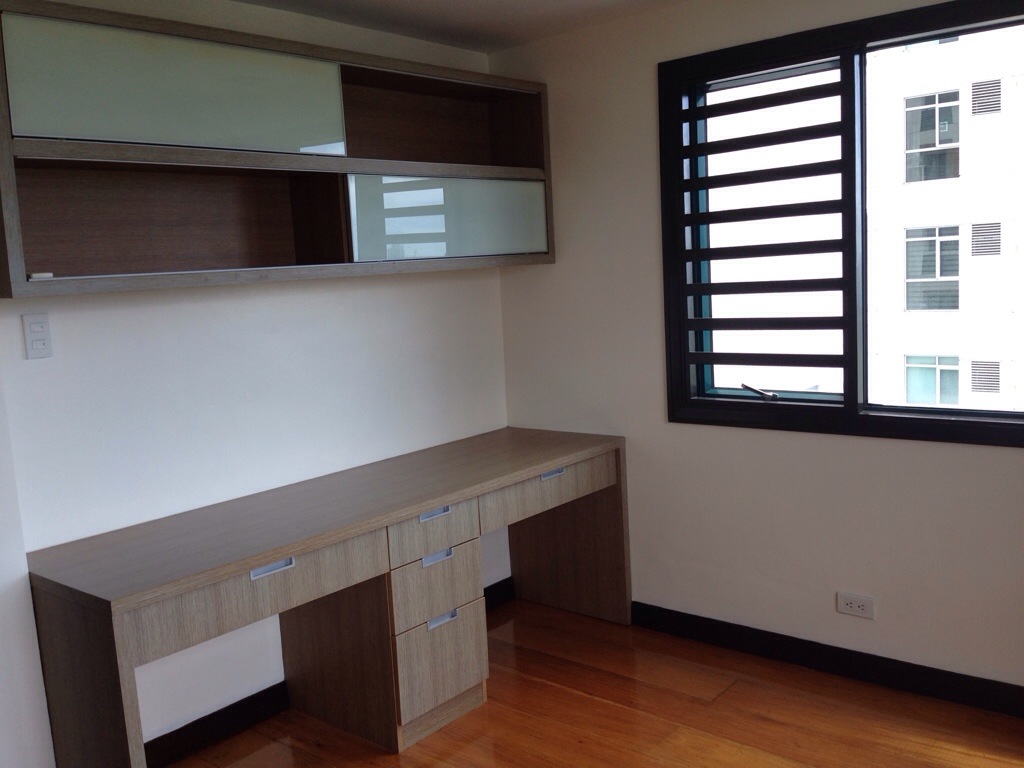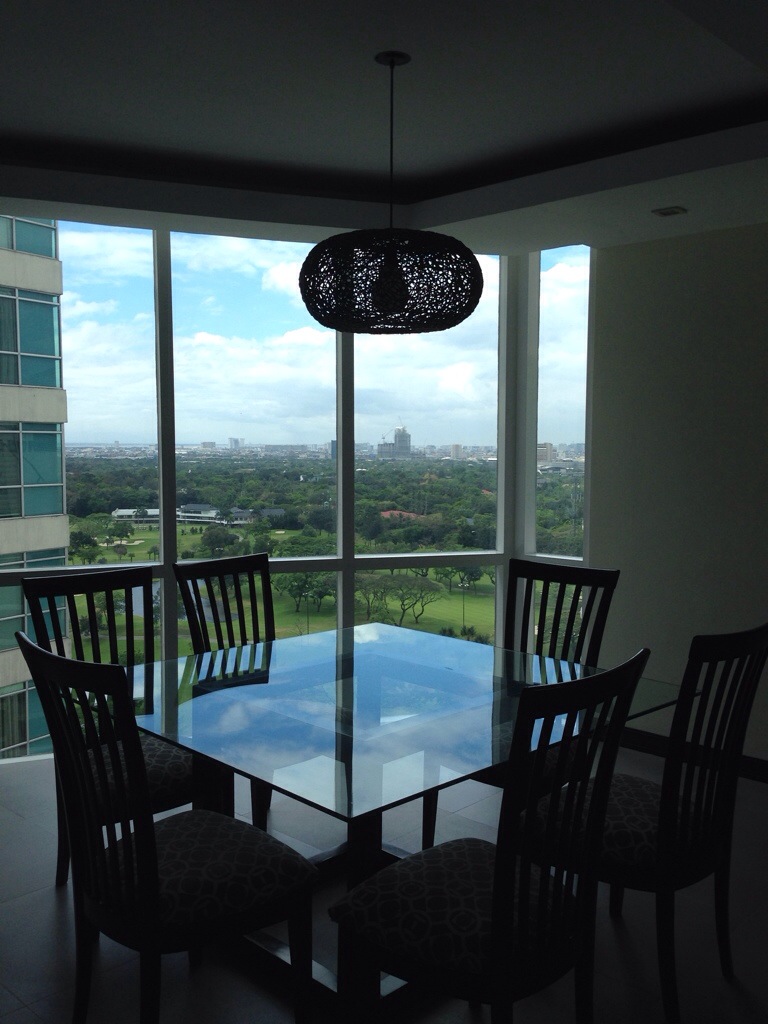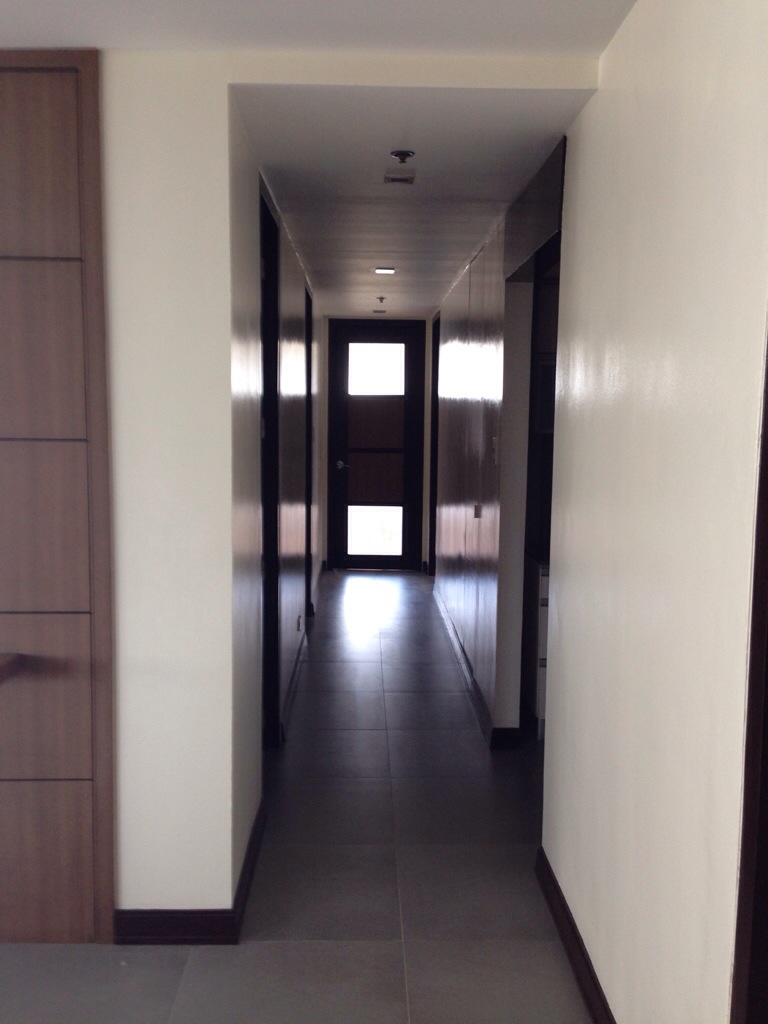 After we finished renovating the condo, I felt conflicted. On the one hand, I was excited that we had moved out and moved on. But on the other hand, we spent 8 years in that place. It was hard for me to say goodbye. Even if it was emptied out, retouched and repainted, I still had visions of our children in the rooms, playing, laughing, growing up.
I will miss every inch of that three bedroom condo. It was cozy. It had the smells and sounds of us.
When Titus made the comment about the floor, I thought of how
God has been our faithful provider. I know others may get their house and lot dreams fulfilled much earlier. And maybe others are still waiting on theirs, but for us this is neither too early or too late.
If it had happened sooner we wouldn't have been ready. Edric and I needed to learn simplicity, humility, gratitude, and so did our children. We are still learning these virtues. But had we skipped to the house and lot bit of our history without going through condo living and tighter spaces, we might have become casualties of too much comfort. It's always easier to upgrade than to downgrade, to upsize than to downsize.
I like our Heavenly Father's manner of blessing, too. He is and always will be the source of infinite resources and abundance, but he tempers and minds the valve that releases these to his children. Material things have a way of replacing our spiritual hunger for the eternal. And, there is nothing more impoverishing to the human soul than to be stuffed full of prosperity and thereby emptied of the want for God.
Edric used to tell me that this passage was one of his favorites. "O God, I beg two favors from you; let me have them before I die. First, help me never to tell a lie. Second, give me neither poverty nor riches! Give me just enough to satisfy my needs. For if I grow rich, I may deny you and say, "Who is the Lord ?" And if I am too poor, I may steal and thus insult God's holy name. (Proverbs 30:7-9 NLT)
I have to admit that when he told me this was one of his "prayers" I thought, "Oh great, that's it. We are never going to be rich." But my mindset was all wrong. I was thinking that money would bring me security and happiness. It's not that I wanted loads of it to spend on myself. I just wanted to know we had it, that we didn't have to worry about where it would come from.
Well, God allowed Edric and I to begin simply to teach me not to anchor my faith on money but on Him. When I learned to live with less — less money, less space, less possessions — I found that I always had more than enough to be happy and thankful for. I like what English clergyman and writer Thomas Fuller said, "Riches enlarge rather than satisfy appetites."
I am not saying that I have graduated from contentment. Not at all! This is a lesson that needs to be learned and re-learned depending on the circumstances that test it. Neither am I saying that money is unimportant. Edric and I have five kids! Money is necessary and very much welcome whenever it comes. What I am saying is that starting off with a small home and having a very limited budget to work with when we were newly married was a blessing. It was God's master plan for our character development.
From this genesis Edric and I grew to understand that God always takes care of his children. We also learned that abundance is not the condition for true joy. True joy is to know God and his love for us, to be certain that his plans for our welfare are always for our good.
What is a big house without God in the hearts of those who live in it? And conversely, the tiniest of spaces can be home to the richest people on earth — people who abound with the joy of the Lord, who can laugh, cry, and love without fear, who extend forgiveness and grace to one another, who can sleep peacefully at night, and wake up with hopeful expectation and the gift of new mercies.
With just a few weeks left till we are finally in our "dream home", a house that only God could've built and provided for, I want to remember that real wealth is the treasure of Jesus Christ. It is not the absence of struggle or the fulfillment of desire. It is the recognition and enjoyment of His presence with the ones we cherish the most, and finding that we can be fully satisfied during seasons of want and seasons of plenty because he is with us, in our home, and in our hearts.