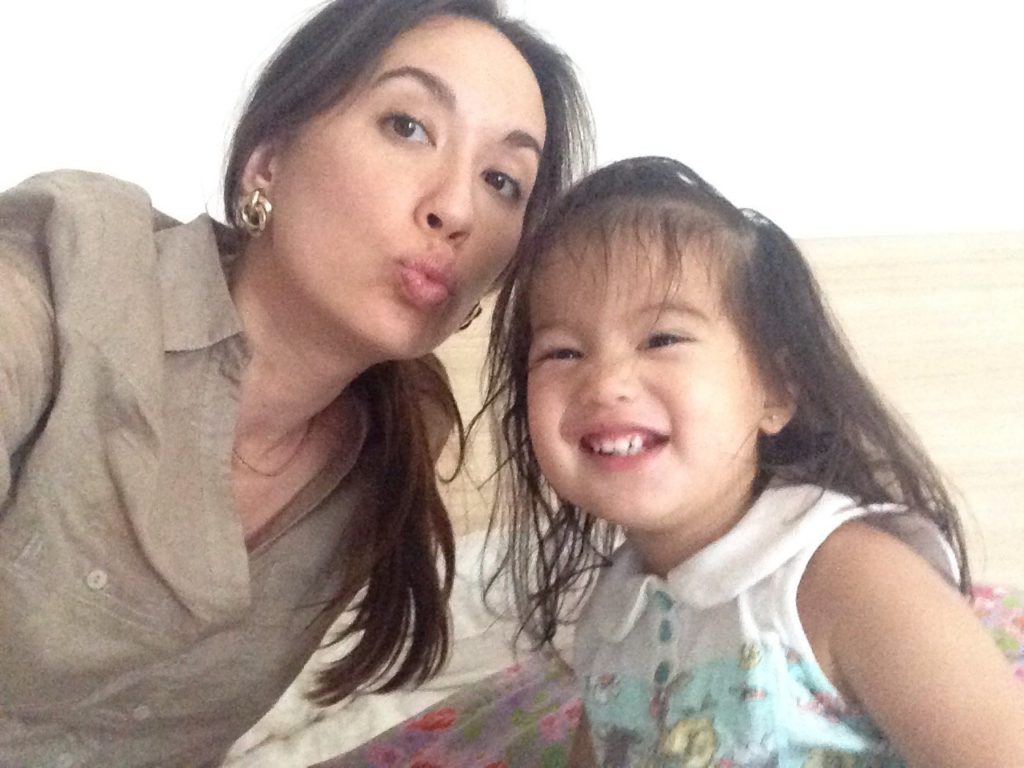 Last week, I shared this story when Edric preached in Cebu. His message was, "When Times Get Tough, Grab Onto God." The passage he focused on was Exodus 5:22 to Exodus 7:2, where Moses asked Pharaoh to let the Israelites go and he refused. Not only did he deny Moses' request, he became unreasonably demanding about their work output. Moses could have given up, and yet he turned to God, acknowledging his absolute dependence on Him and inadequacy to solve the problem of the Israelites.
I believe that God often uses trials and difficulties to get us to this same point of acknowledgement, where we recognize we are nothing apart from Him. His intention is not to make us feel awful and remain discouraged about our incapacities or problems, but to let us experience the fullness of his power and love in a way that being full of ourselves prevents us from ever doing.
When I was pregnant with my fifth child, I was active and busy in ministry, serving the Lord, meeting faithfully with our discipleship group, counseling couples and speaking in retreats and events on marriage, parenting, and homeschooling. Having a sickly child when Edric and I were so involved in ministry was the last thing I expected.
My pregnancy was pretty easy by God's grace. I didn't have any complications except that I had Group B Strep a few weeks before I gave birth. This requires me to be on antibiotics the day I gave birth to prevent the bacteria from being passed on to my daughter, Catalina.
She was born on August 11, 2013. Like all my other kids, I gave birth Lamaze and God got me through it. I expected to be home in three days, celebrating with our fourth other children. However, the day after I gave birth, the nurses came to collect Catalina in an incubator.
Edric and I were informed that she had unusually elevated white blood cells. The protocol was to confine her in the Intermediate Care Unit of St. Luke's Global City. After a second blood test, the results showed an even higher WBC count. If the norm is 0 to 20,000 for babies, hers went up to an alarming 48,000. Our pediatrician required that she be given a round of antibiotics shortly after to avoid sepsis, meningitis or pneumonia.
When I started packing her things in the hospital, I cried. How could Catalina be this sick? What was so wrong? Was it serious?
One of the most difficult aspects of this ordeal was hearing about Catalina's veins collapsing every other day. The nurses had to keep changing the IV and antibiotics line. It was traumatizing to hear her wail in pain each time they inserted a needle or failed to find a vein.
We asked for prayers and committed this trial to the Lord, choosing to rest in him but it was spiritually, emotionally and physically challenging for me. I didn't want to question God's purposes but what an ordeal it was to be in this predicament! Because Edric and I were faithfully serving the Lord, I thought we might have been exempted from situations such as this one. Of course this wasn't a theologically accurate perspective. Just because a person follows God doesn't mean their life will be free from pain. We still live in a fallen, imperfect world. The difference is when followers of Christ go through hardship, they can take refuge in Him.
Three days stretched to ten days. Not only was it trying to get through those days, it was expensive. But I praise God that he answered our prayers, provided for us financially, and we were able to go home on day eleven.
We thought that was the worst of it. The next few weeks were wonderful. Everytime I held Catalina in my arms, I was grateful to know she was alive and well. But a month later, she developed a bad cough and didn't recover from it. After three days, her appetite disappeared and she looked very weak. One night I was feeding her with my milk in a dropper and she was hardly able to swallow it.
I kept praying and pleading with God. In fact I asked him if he was mad at me, if I was doing anything wrong that he wanted me to change. Edric saw me crying in my distress. It wasn't that I was angry with God, but I felt desperate and helpless.
The next day, I noticed that Catalina's lips were bluish so Edric and I brought her to the ER. When our pediatrician checked Catalina, it was confirmed that she had pneumonia. She needed to be confined yet again.
I broke down. This too was a first for us — a baby with pneumonia
and hospitalized. I knew this would entail an IV again and antibiotics. Her veins would be pricked once more.
The night after her confinement, I was having a conversation with God as I struggled with my emotions and attitude. Depression was a real temptation at this point. Even though I didn't feel God's presence I prayed out loud in faith, "Lord I know you are here. I will choose to believe that you are present right now in this room with me and you are in control."
After I said this I had a different kind of peace – the peace of knowing that God was sovereign, that he wouldn't allow us to go through something we couldn't bear.
Seven days passed and we were able to take Catalina home. I praise God that we got through that second hospital stay. He healed Catalina and we experienced many miracles that I enumerated in a post I wrote during that time. Since then she has been infected with respiratory issues almost every month, but God has faithfully delivered her from each one. In fact, Catalina is a very determined and spirited one year old. It's hard to imagine that she was once so fragile and frail.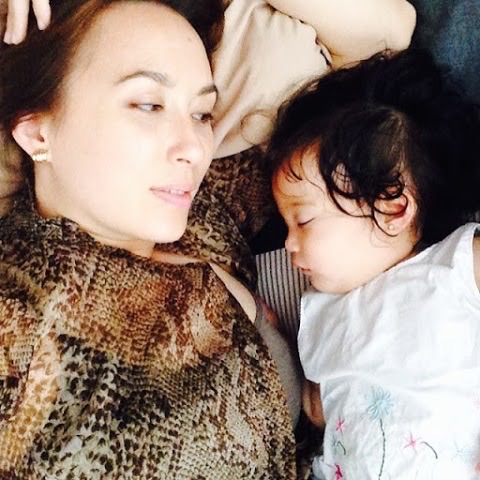 Perspective is always a choice. We can focus on the problems in our lives — health and financial issues, stolen joy, broken dreams or unmet longings and allow ourselves to become bitter. Or, we can give our problems to God and hang on to who he is. We can anchor our faith in the truth of His person. He is good, holy, loving, all-powerful, all-knowing, and all-present. The difficulties he allows aren't arbitrary or meaningless.
"Consider it all joy, my brethren, when you encounter various trials, knowing that the testing of your faith produces endurance. And let endurance have its perfect result, so that you may be perfect and complete, lacking in nothing". (‭James‬ ‭1‬:‭2-4‬ NASB)
He doesn't always remove our problems right away and this can make us doubt if he is at work or present. Yet, he gives us something far better…the opportunity to grow in Christlikeness and experience his supernatural strength and joy. Instead of becoming bitter, he helps us become better, for our eternal good. Furthermore, he can use our trials to bless others and minister to them.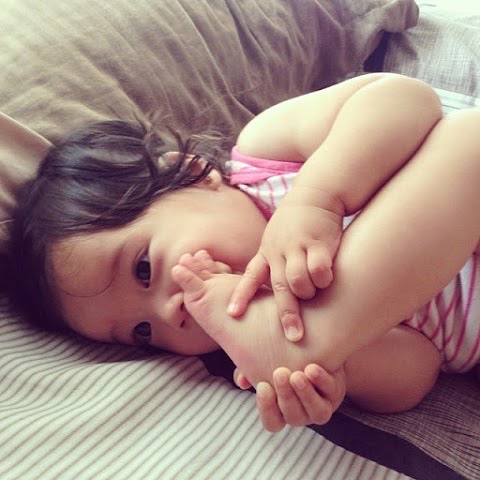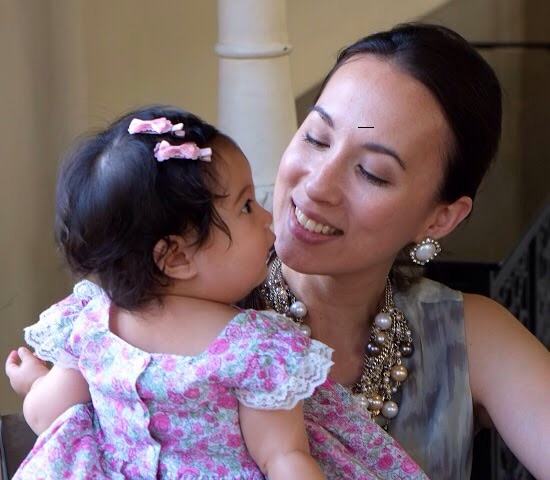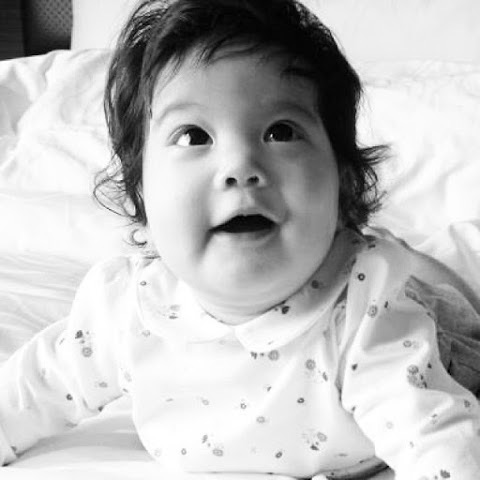 Having a baby like Catalina humbled me. I used to tell moms, "Have more kids! It gets easier!" They would look at me like, what are you talking about?! as they struggled to take care of one child. Finally, I understood that it was only by God's grace that motherhood, up until that point, had felt easy and uncomplicated. All my uneventful pregnancies and births were made possible by Him. All the years of enjoyable parenting and homeschooling were not due to my abilities or special gifts, they were due to His enabling. I thought I was a veteran mom who could look upon pregnancy, childbirth, breastfeeding, mothering, and homeschooling as trophies to serve my vain purposes. But I was very wrong. Everything I was, everything that I am is a tribute to the amazing God that I love, worship, serve, and obey.
Indeed it is as the book of Jeremiah says, "Thus says the LORD, 'Let not a wise man boast of his wisdom, and let not the mighty man boast of his might, let not a rich man boast of his riches; but let him who boasts boast of this, that he understands and knows Me, that I am the LORD who exercises lovingkindness, justice and righteousness on earth; for I delight in these things,' declares the LORD."(‭Jeremiah‬ ‭9‬:‭23-24‬ NASB)
At the end of Edric's message he shared a quote by Dwight L. Moody which I want to conclude this entry with…
"Moses spent forty years in the palace thinking he was a somebody; forty years in the dessert thinking he was a nobody; and forty years realizing what God can do through a somebody who found out he was a nobody."