Since Elijah and Edan are way past the age when spanking is applicable or effective, namely between the ages of 1 and 6 years old, they are disciplined using withdrawal of privileges or natural logical consequences. Discipline and discipleship continues in our home, taking on different forms as our children grow up.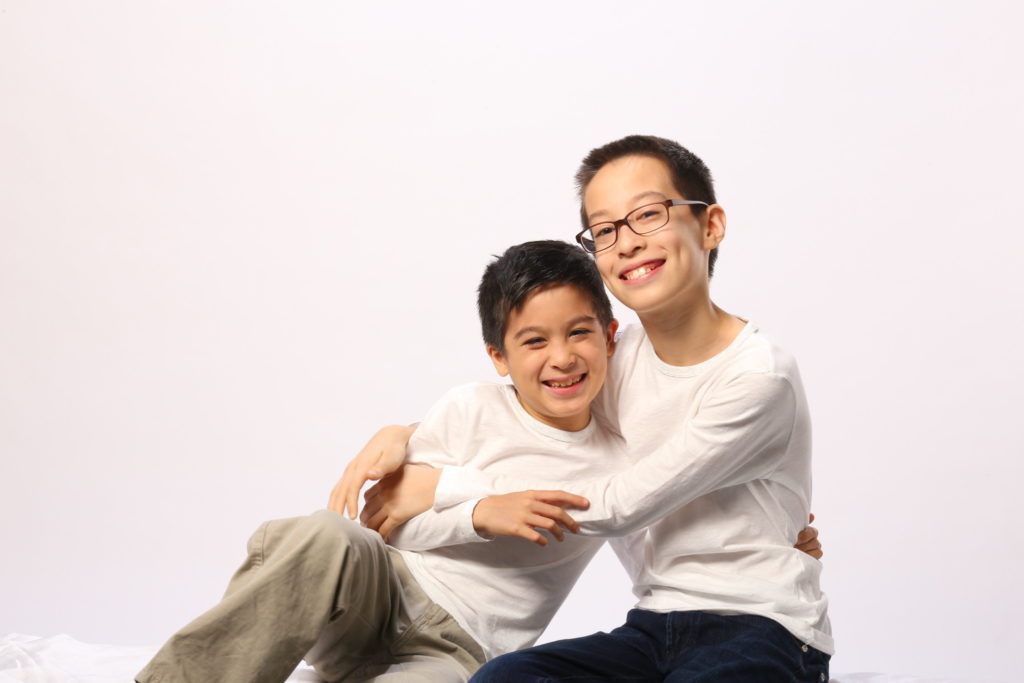 For someone like Elijah who has access to an IPad (that he paid for), a painful consequence is getting it confiscated. I had to do this a few days ago because he exhibited a negative attitude about finishing his social studies work. Normally, he is a cheery person who pretty much educates himself. But that morning he was mumbling and grumbling about the writing work he was tasked to complete. After warning him that his attitude was not acceptable and he still kept at it, I informed him that he was banned from using his IPad. With the exeption of writing assignments and until he got his homeschool work done in Social Studies and Bible, he wasn't allowed to use his IPad for entertainment purposes. He wasn't happy about my disciplinary action and began to tear but he did say, "Thank you mom for motivating me to push myself. Since I can't use my IPad, I want to finish my work so I can get it back." Awww…By God's grace, he is still such a sweet son!
As a mom, I know when my kids are burdened by their homeschool studies because the content is beyond their capacity and when they are acting up because they don't want to put in the effort to get a task done. This situation with Elijah was about the latter. When his IPad was confiscated, he told me that getting this privilege withdrawed is more painful than a spanking!
On other occasions we let our kids reap what they sow. For example, one afternoon the kids left their basketball in our church building. I didn't go back and get it even though I could have. In the meantime, they were short one ball for their class and they felt badly about it. A few days later, they had to ask the guard of the floor they lost it on, and coordinate with him about who saw it last. It took them three days before they recovered their ball. Moving forwrad, I'm pretty sure they will be more responsible about it since they were inconvenienced to retrieve it.
Edric and I are committed to disciplining and discipling our kids, weeding out heart attitudes and perspectives that stand in the way of their emotional and spiritual maturity. But it takes faithfulness and a lot of wisdom — wisdom to discern what works for a particular situation or problem. Therefore we pray to the Lord for his insight and discernment. Our knowledge is limited and our understanding of what's going on in their hearts isn't always accurate. So we need the Lord to instruct us. The wisdom to address our children's character weaknesses comes from him.
I like the reminder that Galatians 6 gives…"Brethren, even if anyone is caught in any trespass, you who are spiritual, restore such a one in a spirit of gentleness; each one looking to yourself, so that you too will not be tempted. Bear one another's burdens, and thereby fulfill the law of Christ. For if anyone thinks he is something when he is nothing, he deceives himself…" (Galatians 6:1-3 NASB)
Based on the text above, here are some guidelines for correcting our children:
"You who are spiritual…" If we desire to see spiritual fruit in our kids, we need to be spiritual ourselves! We need to walk intimately with Lord. Often times the best way to apply this is to pray when our children act and behave in ways that are frustrating and upsetting. Instead of reacting right away, we can pray for the words to speak and the wisdom to deal with the problem.
"Restore such a one…The goal is restoration — to restore our children to a rightful disposition before the Lord. When my kids aren't motivated to homeschool; if they deal with one another unkindly; speak to me disrespectfully or resist submitting to my authority, I try to remember that this isn't about forcing my children to do what I want them to. This is about recalibrating the compass of their hearts so it's pointing in the direction of Christ. A helpful question to ask them is, "Do you think what you are doing is pleasing to the Lord?" Or, "I know you love the Lord and don't want to continue acting this way." The focus is on their spiritual condition and teaching them to please God.
"In a spirit of gentleness." Correction must be done in a spirit of gentleness, never in anger or we will cause our children to stumble and push their hearts away from us (and the Lord). This is tough one! It's challenging to be patient!  "A gentle answer turns away wrath, but a harsh word stirs up anger." (Proverbs 15:1) Losing our temper and displaying our irritation with our kids is counterproductive. It doesn't encourage them to change, it incites their anger and wounds them deeply. We can be gentle when we remember the previous two points – spiritual parents are spirit filled and their goal is to restore their children to a rightful disposition before the Lord.
"…Each one looking to yourself, so that you too will not be tempted."  We are just as susceptible to wrong choices and bad attitudes. To avoid falling into temptation ourselves, let us instruct our children with the perspective that, "I'm not perfect. I have areas I have to work on in my own life. I need to keep improving too." Deuteronomy cautions parents by saying, "Only be careful, and watch yourselves closely so that you do not forget the things your eyes have seen or let them slip from your heart as long as you live. Teach them to your children and to their children after them." (Deuteronomy 4:9) Sometimes, we can be guilty of the same things we are trying to correct in our kids, so let's be careful to mind our own walk before we talk. Let's examine our own hearts for character weaknesses that we need to change.
"Bear one another's burdens, and thereby fulfill the law of Christ." We have a spiritual responsibility to help our children grow in Christ-likeness. Our goal is to present them as adults who love and obey Him with all their heart, soul, mind, and strength. Do our children know that this is our goal? Do they know we are committed to helping them pursue this goal, that we are here for them when they fail and mess up…that we will bear their burdens with them?
"For if anyone thinks he is something when he is nothing, he deceives himself…" If we think we are better or spiritually superior to our kids, we are greatly mistaken. God has given us His grace. We need to dispense the same grace to our kids as we instruct, train, and discipline them.
Here's a comforting promise for all of us parents if we are faithful to do so…"Discipline your son, and he will give you rest; he will give delight to your heart." (Proverbs 29:17)