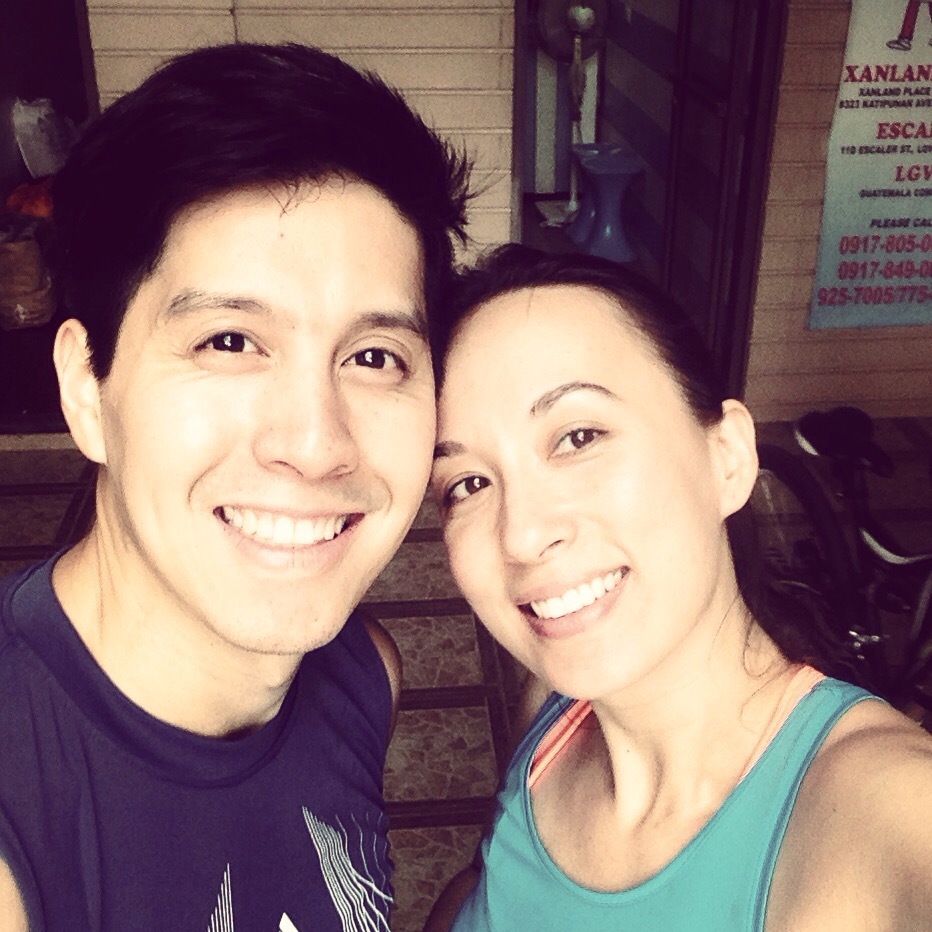 After fourteen years of marriage, I've come to the conclusion that I cannot change Edric to become like me (you'd think I would've figured this out sooner!). It really just hit me recently, that this endless attempt to make him completely understand my personality is a futile preoccupation. First, he is a man and that already makes him Martian to my Venus-ity. Second, the family context and culture in which we were raised was unlike each other's. Third, I actually appreciate Edric the way he is even if sometimes, the way he isn't like me can be infuriating. Fourth, the point of marriage is not to become like one another but to become more like Christ and to exalt Him and not us. This aim takes our differences and unifies them under a common purpose and goal.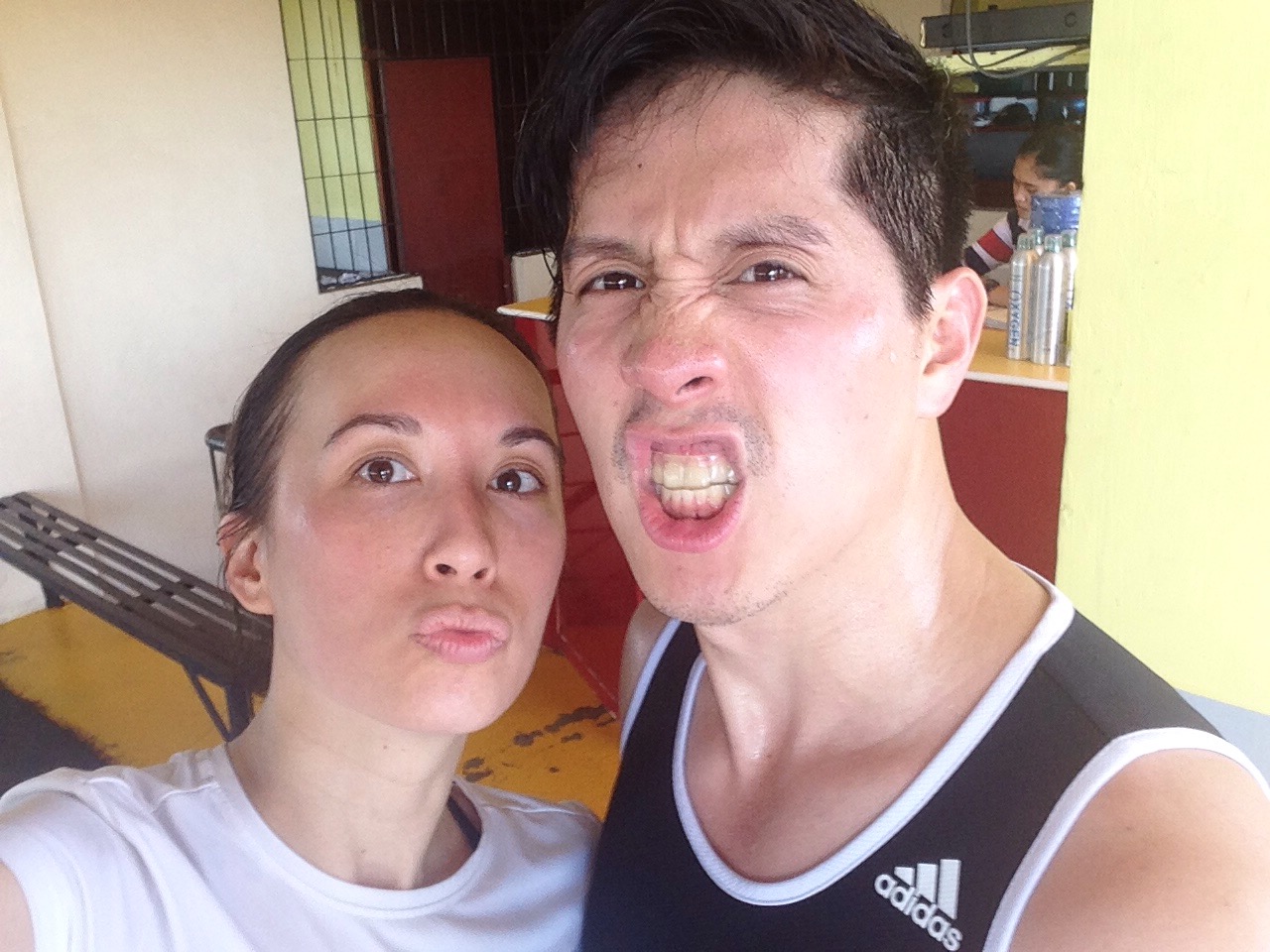 Nevertheless, the struggle remains…how to get along and remain faithful to that commitment to love one another. Let me illustrate this…
The other morning I prepared what I thought was a pretty amazing breakfast for Edric — a bowl of oatmeal, a plate of cheese, prunes, and walnuts, toast with honey and butter, scrambled eggs, sliced oranges, and malunggay tea. I giddily arranged everything, expecting him to be amazed and delighted at how beautifully plated his food was. I waited for him to say, "Wow! Thanks hon!" Instead, he sat himself in front of his breakfast and asked rather tersely, "What's this in my oatmeal? Did you put evaporated milk?"
I took this reaction as a complaint instead of a mere question so I retaliated with a comment that went something like this, "That's all you have to say after I made all of that?"
Edric didn't appreciate my interpretation of the situation, especially because I muttered it in front of the kids. I should have been more prudent and more respectful. But I thought his question expressed ungratefulness. Annoyed with me, he corrected my attitude and judgmental spirit on the spot (also in front of kids). "The problem is you had expectations and so you thought my question was negative. I just wanted to know if you put evaporated milk in my oatmeal."
It was unusual for him to correct me with the kids present because we tend to take up our issues with one another in private. With the kids spectating, I felt just cause to add, "Are you going to do this with the kids here?" Well, he corrected me even more! So I stopped, afraid that our interchange wouldn't benefit the kids. I didn't want to put our conflict on display. Plus, Edric was getting more and more frustrated with me for challenging him. I apologized to our kids, but inside I was a volcanic mess.
When we were finally alone, Edric and I got to talk. He called out my tendency to hyperbolize any sort of negativity from him — whether it be a comment, an expression, or his tone of voice — if it looks or sounds like the opposite of positive, my defenses kick in and I retaliate. Admittedly, I am overly sensitive when it comes to Edric's opinions and assessments of my duties and responsibilities as a wife. When he communicates his displeasure, I feel deeply discouraged. My problem is I am allergic to even the most subtle portrayals of irritation from him. Instead of looking past his method to the intent of the correction, for my good, I fight back. Sigh.
I attempted to explain that this response is due to my upbringing, because my home was a positive, cheery environment. Think sunshine and sparkles. People appreciated one another and applied grace towards imperfections. Initially, Edric took this to mean that I was making a comparison to our present family culture. But I assured him that my past merely provided a reference for how we ought to relate to one another. I praise God that after several turbulent exchanges where our emotions began to escalate, we were able to sort through the hurtful comments properly. Edric led us to good conclusions.
I need to be more humble when correction comes my way (no matter how it is delivered).
Edric will make a conscious effort to apply gentleness of tone when he corrects me.
He also called our children into the kitchen and sat them around us. "Kids, will you forgive me for the way I talked to your mom? I was trying to correct her but I should have said it in a sweeter way."
"You weren't so nice," Edan observed. (I wanted to clap but I didn't!)
"Yes, you are right and I want you all to know that I shouldn't talk to your mom that way. And you shouldn't either. If you see something that she needs to change, you need to say it in a polite way."
Edric explained to them that they had to respect me and speak to me in a manner that honored my position as their mother. The kids understood and returned to their play. I really appreciated this. Edric didn't have to emphasize his own error but he did, and very humbly, too. This restored our family to authentic oneness.
We have been at this point many times as husband and wife. Our disagreements often feel like marital dejavú! We still wrestle with similar issues that irked us about each other at the beginning. They can even be called irreconcilable personality differences.
Thankfully, God has protected our marriage from some of the major problems that many relationships have to work through, such as infidelity, addictions, abuse, etc. I am not saying that it isn't vulnerable to the same things. Yet by God's grace, our conflicts revolve around personality differences rather than conviction-based ones.
Even so, if we weren't committed to resolving our conflicts, small issues would most definitely distance us. They would pile up and make it easier for greater hurts to infect our marriage. For example, if Edric and I didn't address our differences constructively, we might resort to quiet tolerance. Neither of us would be able to express genuine feelings. Untouchable subjects would naturally cause our communication to suffer. And then we might be less inclined to connect sexually because we don't feel that spiritual or emotional oneness that ought to precede healthy intimacy. As we continue to drift apart, having made this manner of relating to one another a habit, we would seek out people or activities to satisfy unmet longings. This vulnerable state would put us in a position to make choices that could really harm or destroy our marriage.
The point is that Edric and I must continue to pursue oneness in Christ, accepting that there are aspects we cannot change about one another. That's what commitment is…applying God's grace and forgiveness when those differences sting, and going back to the ONE who holds us together. We both want to honor and obey Him. We want to glorify Him in our marriage. We want to live out His principles and not insist on the personal preferences that polarize us.
Is it hard? Is it challenging? Is it maddening at times? Yes, yes, yes. Yet after each conflict that is resolved we find ourselves saying that we love one another still. The even more amazing thing is, when we work through our issues by pursuing oneness in Christ, we discover that love can be better, bigger, and deeper than the love we knew in the year that passed.
My encouragement to young married couples is don't let your irreconcilable personality differences pull you apart so you become two separate people over the years. Let those differences draw you closer to the Lord. The best parts of being married are yet to come. Don't bail out emotionally and spiritually when conflict arises.
About two weeks ago I was visiting with my dad in his study room, where I have enjoyed many one-on-one conversations with him about life. He told me something that changed the way I think about the differences Edric and I have. He said, "Differences don't really go away. Take for instance your mom and me. The same things that bothered us about each other at the beginning continue to be there. But we have learned to grow in grace."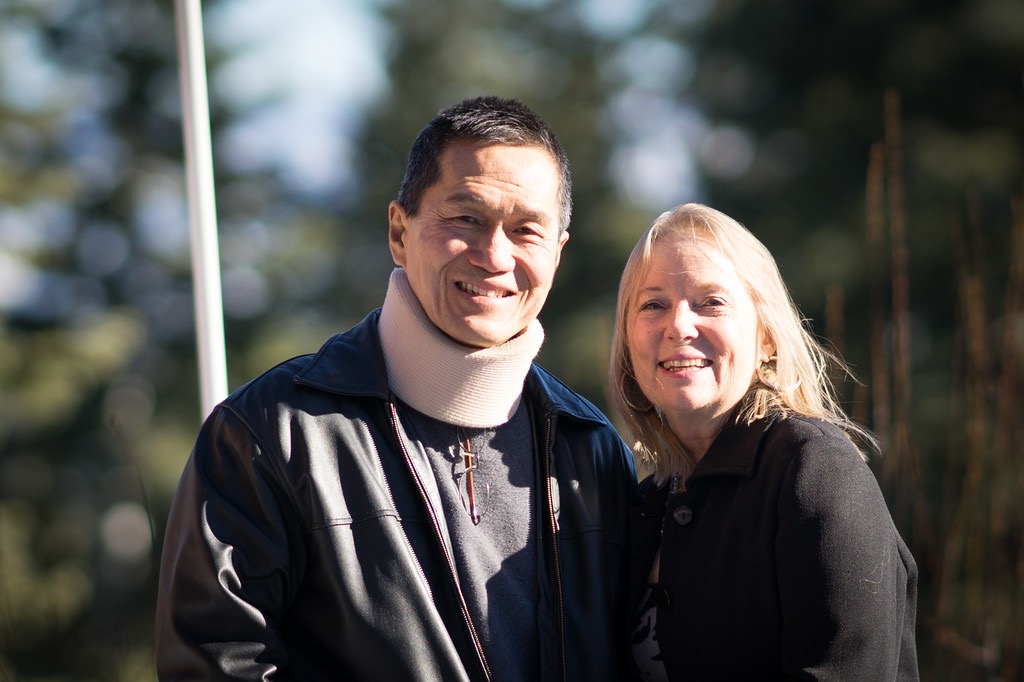 He said it so beautifully I wanted to cry. Okay, I'm crying a little bit now. The truth is no marriage can survive without God's grace and every marriage blooms with it. So if you are feeling discouraged today, receive God's grace in your life and choose to give it to your spouse!
Grace be with all those who love our Lord Jesus Christ with incorruptible love. (‭Ephesians‬ ‭6‬:‭24‬ NASB)