On rare occasions I get to step into my husband's work-world and experience what it's like to do what he does. Today was one of those times. I got a glimpse of what taping for tv shows entails.
Last year I was invited to host a show (I will announce it eventually), and I am in the process of taping the episodes. It's an interstitial show so the episodes will be short. But each one takes about two hours to film, besides all the setting up and prep work that is involved to stage each scene.
The best part of this experience is meeting people and learning from my guests. I have thouroughly enjoyed talking with some amazing women. However, I am a total rookie at this so I am still adjusting to the learning curve.
Since this is something outside of my comfort zone, it can be emotionally and physically draining…maybe even slightly terrifying for a closet introvert like me. I've been praying a lot to prepare myself. But for the first time, I understood what my husband goes through whenever he tapes his On the Money shows. It seems easy to sit and interview people when I watch him on tv but it's actually quite exhausting!
I have only taped two episodes and he's done over a thousand! Today's experience taught me to appreciate my husband. I tell him I do but now I mean it more than ever. Stepping into his "world" for a change doubled my respect for him.
When he walked through the door after he got home from the studio, I looked at him with new admiration. Wow, I thought, I am so blessed to be married to this guy!
Sometimes I am tempted to think he's lucky to have me, but that's when I am focused on myself. The reality is I am blessed to have him. He is a special guy.
I believe all wives need to say that about their husbands. Each one of us is married to a special man. We can forget this sometimes. In fact, we married them because we knew they were one of a kind, uniquely gifted and amazing — the one person we wanted to love forever. However, the realities of marriage and our own selfishness (I am speaking for myself at least), can cloud over how special they are because we zone in to their MINOR flaws.
When I had time with him alone, I profusely thanked him. "Hon, I just want you to know how much I appreciate you. You are amazing, what you do and what you go through. I am so thankful to be married to you."
When I asked him if it matters to him that I say these things, his reply was, "Super! It super matters. It emboldens and empowers me as a man!"
He also added, "In general, I deal with a lot of criticism and correction from people, so it's nice to hear you say that." His smile was from ear to ear.
Like I have said before, husbands can be the most under appreciated people in the world, and it's up to us, as wives, to build them up and encourage them. We are the ones who can uniquely minister to their hearts in this way. Let's make the most of that privilege!
Have you complimented and affirmed your man today? Tell him how special and wonderful he is. And give him a kiss to prove it, too! I am sure it will make his day.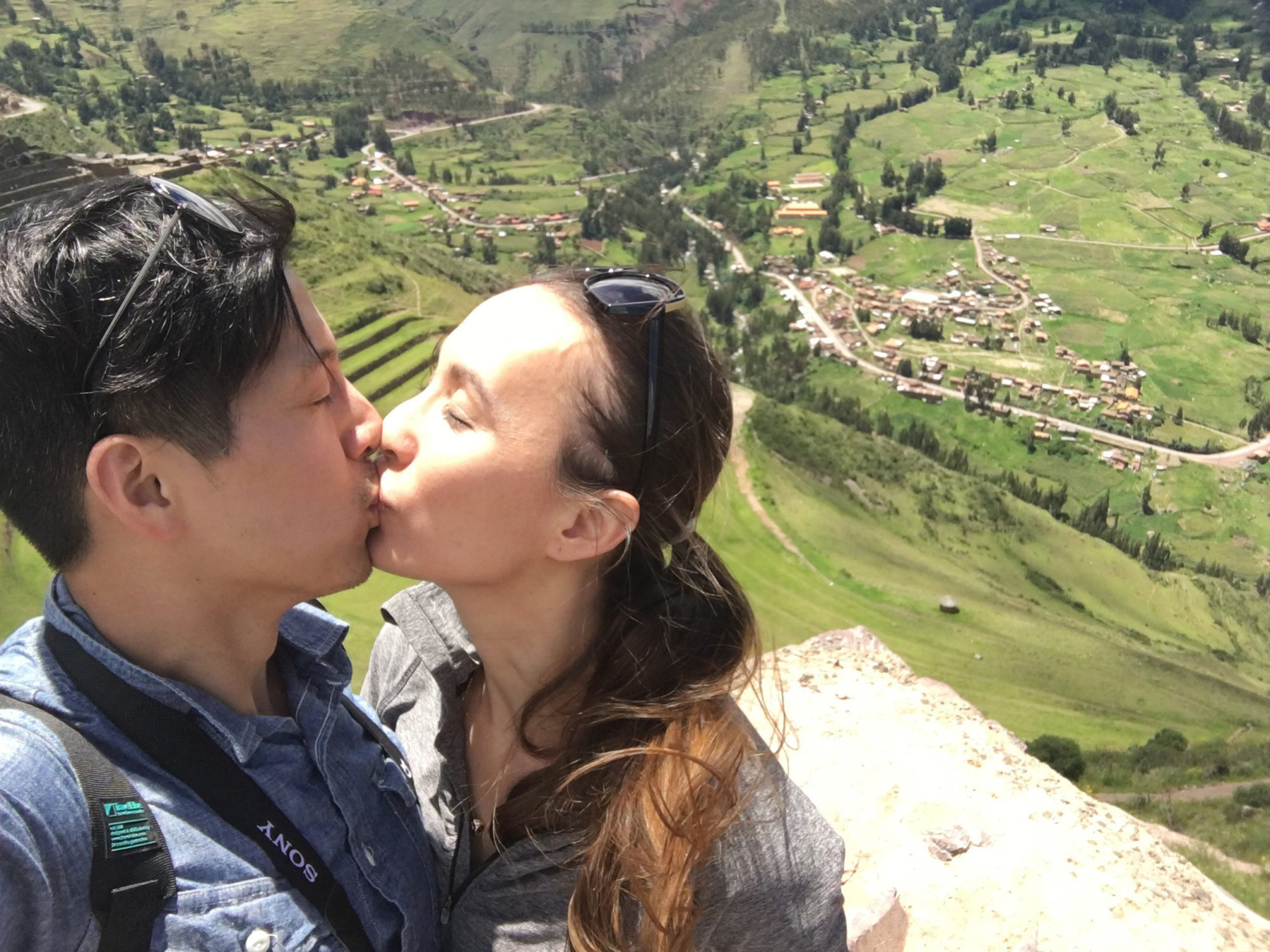 "Therefore encourage one another and build up one another…" 1 Thessalonians‬ ‭5:11‬ ‭
"An excellent wife, who can find? For her worth is far above jewels. The heart of her husband trusts in her, And he will have no lack of gain. She does him good and not evil All the days of her life." Proverbs‬ ‭31:10-12‬