One of the things our kids have "lovingly" corrected Edric for is his reactive-ness when situations are highly stressful. He's changed so much through the years because of Christ in Him that the kids have noticed a remarkable difference in his capacity to restrain his emotions.
Today our driver accidentally ran over Elijah's foot as we left the Conrad Hotel in Pasay. Our family gave a parenting seminar and as we exited the hotel, our kids piled into the vehicle one by one.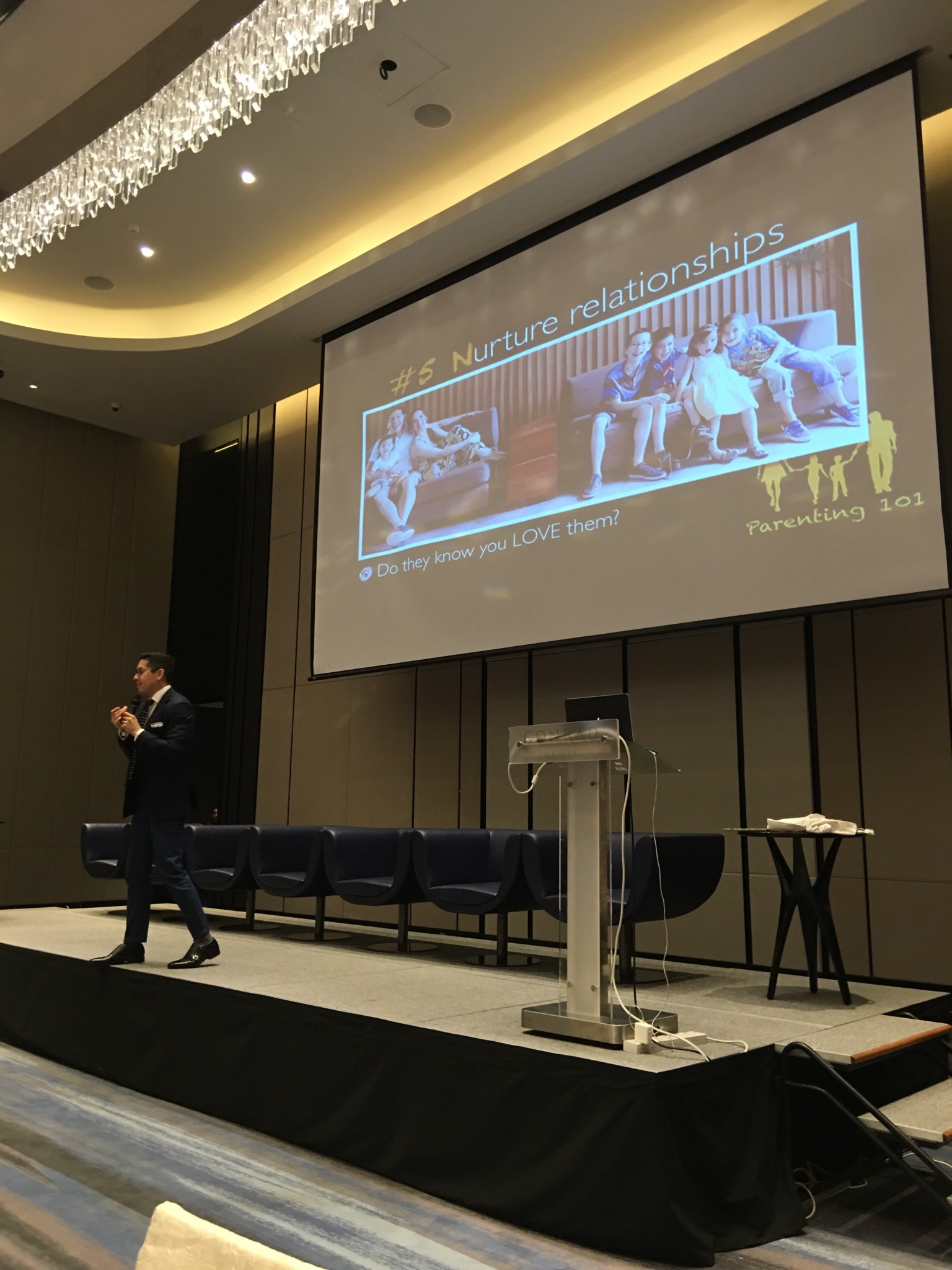 Our driver absentmindedly released the breaks and Elijah's toes were helplessly pinned under the rear wheel.
Aghast, Elijah hollered out, "My foot!!! My foot!!!"
In his bewilderment, our driver panicked and didn't know what to do, which created even more of a scene in front of the hotel. Elijah couldn't move as he panicked, and we didn't know which part of his foot was trapped. Edric jumped out of the vehicle to rescue him and then finally, our driver's wits returned and he adjusted the car so Elijah's foot was set free.
Thankfully, Elijah wore sturdy shoes which protected his toes. The tire left a mark across the top of Elijah's shoe, but upon checking his feet, no permanent damage happened. He could still wiggle them with ease. Whew.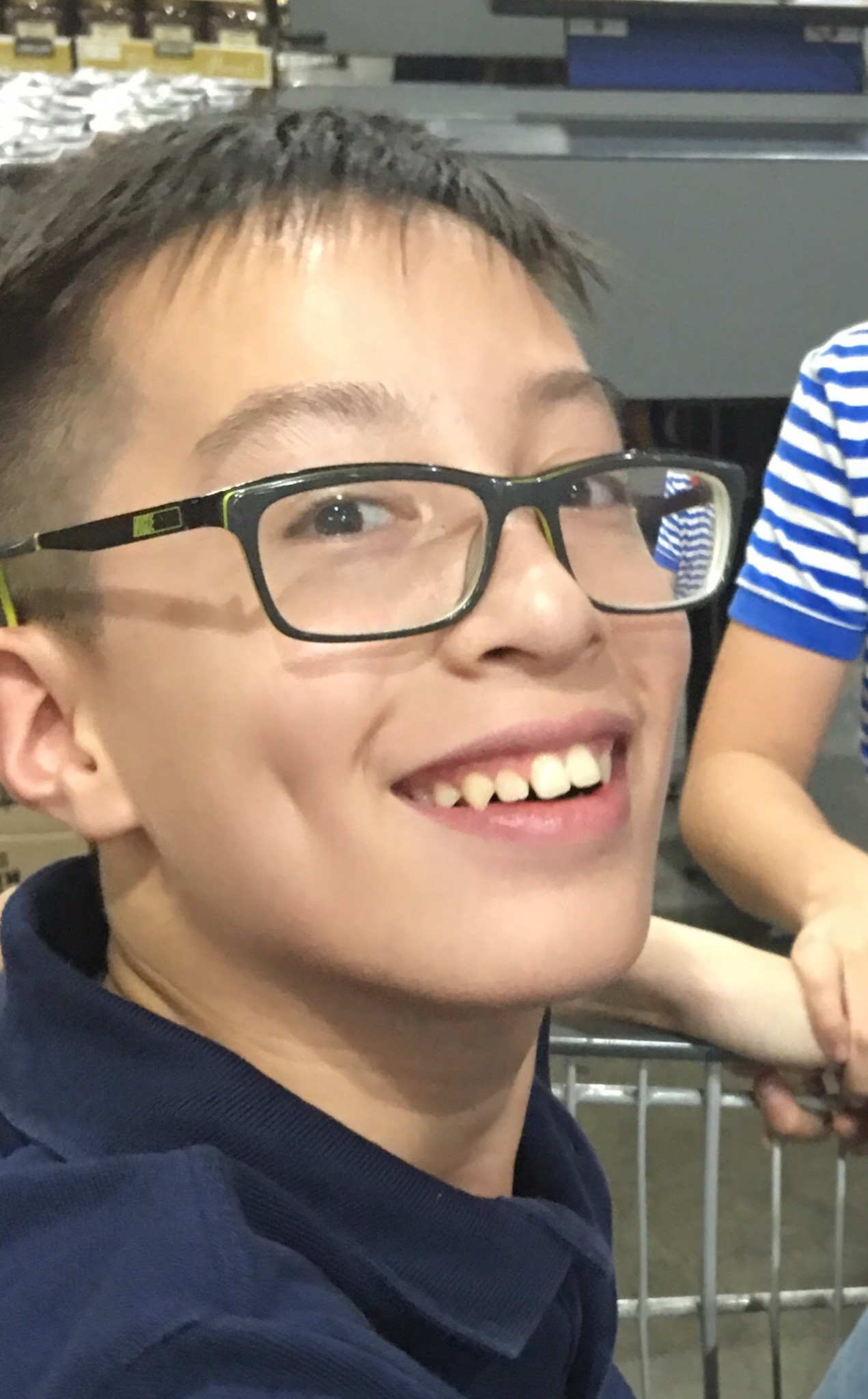 Nonetheless, the incident roiled us up into a frenzy and we were all emotionally charged. No one yelled, except for Elijah, who of course had every right to announce his pain.
What impressed me most during the commotion was that Edric remained calm. I know he wanted to castigate our driver. Yet, he assessed the situation, discerned a course of action and instructed our driver so he could back up to free Elijah's foot. He also remained unusually tranquil after he returned to sit in the front seat. Afterwards, I asked him in private what he had been thinking and he planned to speak to our driver at a later time to address what happened.
Edric's emotional self-control mattered a lot to our kids (and to me) who anticipated a possible outburst from him. What father wouldn't want to yell and scream at a driver who foolishly put his child at risk like this?!
My father used to say, and I have mentioned this before, "People are like toothpaste tubes. When they are squeezed during stressful moments, their honest person comes out. If a person is spirit-filled then it ought to be 'minty toothpaste' that comes out (something pleasant). And if he isn't, then it's dirt that surfaces."
This illustration is a parallel to Luke 6:45 which says, "A good man brings good things out of the good stored up in his heart, and an evil man brings evil things out of the evil stored up in his heart. For the mouth speaks what the heart is full of."
When our driver ran over Elijah's foot, our human tendency would have been to get angry. And I am not saying that Edric and I didn't feel that anger surging inside of us. Yet at the same time, I am so grateful to the Lord for allowing the moment to be a display of His grace for the sake of our kids, our yaya and our driver. They witnessed Christ-likeness in action, especially in their dad, who affirmed for them that a person can be self-controlled in stressful situations because of Christ. Anger management is possible when we let Christ take over our hearts, minds, and lips!
Now our challenge is what do to about our driver! We are praying for wisdom. He apologized profusely but this mistake was also a serious one. I am praying that Edric will make the right call on this. Our driver is a nice guy and he has a good heart, but absentmindedness can be a costly thing, especially in a driver.