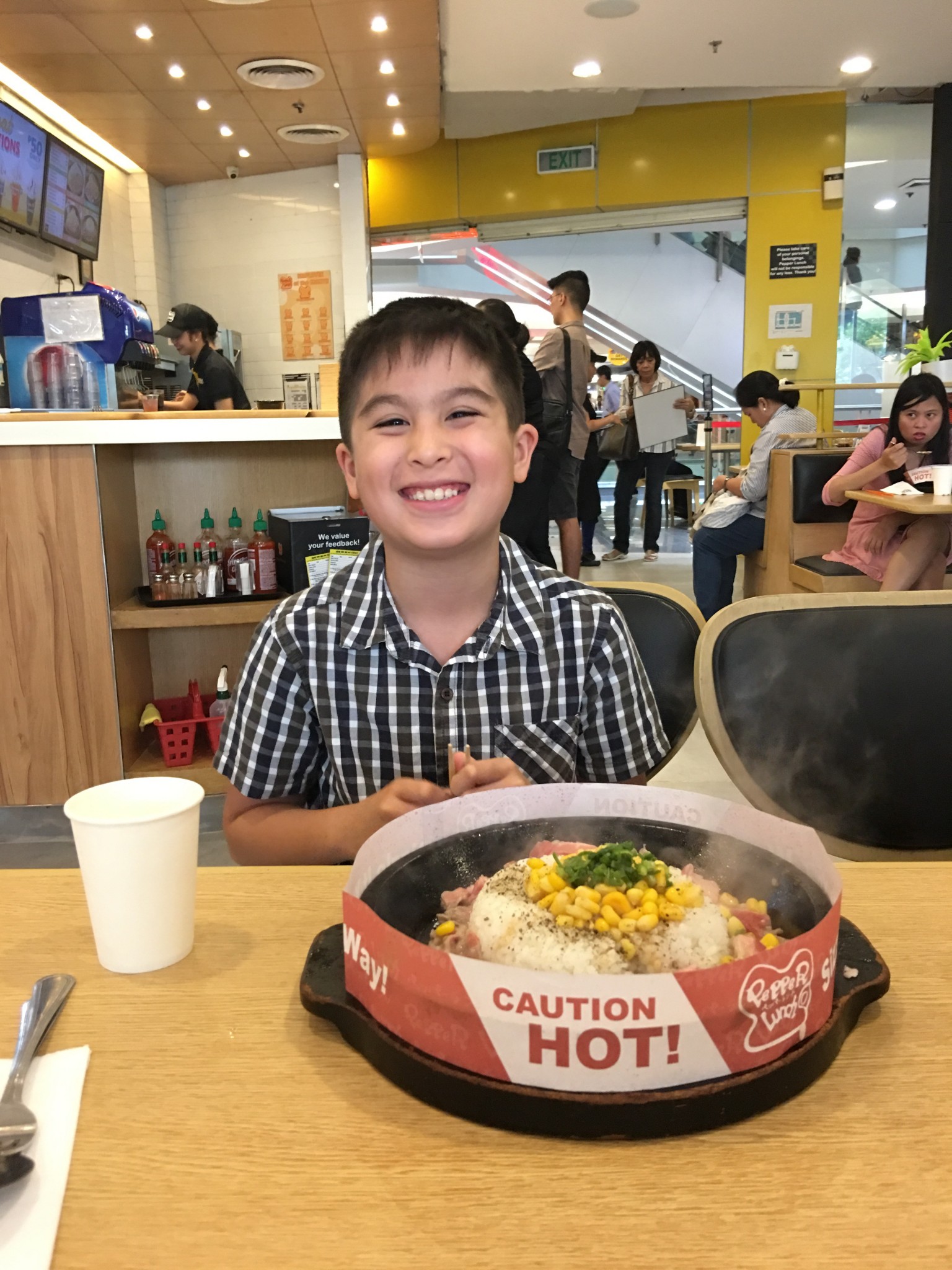 On the day I took my second son, Edan, to renew his passport, the event turned into a mom and son bonding time. Troubled by an incident with his friends the night before, Edan revealed to me that there was something he wanted to divulge, something that deeply bothered him. The tears came first before he blurted out, in between sobbing, that his friends made fun of him.
Edan, being the emotional onion that he is, took about five minutes to actually speak about his pain. I had to wait on his silence to drag on until I finally commanded him to obey and tell me what was wrong. After all, he initiated bringing up the issue in the first place so this meant he actually planned to tell me about it.
So he did. He proceeded to explain that his friends created a storyline that highlighted him as one of the main characters. In the story, as narrated by his friends, Edan insisted that they give him one hundred hotdogs to eat as payment for opening the door of a room they wanted to enter. The hotdogs made him fat and everyone cackled at the image this fictional tale conjured. Edan said he joined in the laughter but deep inside he harbored hurt and resentment. For a good part of the evening, he remained withdrawn, which was very unusual for him as an outgoing person.
I listened to his woeful tale, trying to understand where he was coming from. As I probed further, Edan confessed to making fun of his friends, too. He admitted that creating stories with friends as characters in them was originally his idea. Some weeks ago he told these stories in a manner that embarrassed his friends.
Once I had all the facts, I helped him process what he went through:
First, when people say things that aren't true, we don't have to let their statements or claims wound us. Instead, we need to remember our worth in Christ. He loves us and values us so that when others don't, we can take comfort in the security that our relationship with Him provides. In fact, I encouraged him to laugh along, playing their game. Next time, he can add to the comedy and say, "How come you only made me eat one hundred hotdogs? Why not, one thousand?" The point is to be able to laugh at oneself without taking it personally.
If, however, people say things that are true, then we ought to humble ourselves and acknowledge the reality that change is necessary, and ask for forgiveness when we have been the offensive persons.
Since Edan is a natural leader, I also had to correct his example.
"Edan, God made you a leader. People follow you, look up to you, and want your favor. This is a big responsibility. Therefore, you need to always think through your motivations. Are your choices glorifying God?"
I added, "When you made fun of your friends, that wasn't kind or glorifying to God, and your friends copied your example."
Edan chewed on this and acknowledged that he hadn't been a good example. He smiled sheepishly as he realized that the offense began with him.
Afterwards, I told him about how we can respond with graciousness when people hurt us. I talked about my own encounters with people who don't like me because of my convictions and what I stand for.
Some months ago, a lady who was very irate with me, accused me of projecting an image of perfection to my readers, stabbed at my parenting efforts, and ridiculed my children. She made some bold remarks that attacked my character and motivations, and wrote these as a long comment after one of my posts, generously expressing her disdain towards me.
Since I didn't see the comment right away, it wasn't till weeks later that I discovered it and saw a thread of replies by other readers who defended me. (To those of you who did so, thank you. I was so touched by your desire to come to my rescue.)
Here were my options:
1. Verbally argue and defend myself (very tempting!)
2. Ignore the person (easy to do)
3. Apply graciousness (hardest to do)
God convicted me to go with number three. However, I still had to carefully filter through my motives before crafting a response.
I told Edan that as followers of Jesus Christ, we are called to respond with grace to persons who use their tongues or written word to accuse, berate, and make fun of us. He listened intently, noting the parallel to what happened to him.
"So what did you say, mom?"
Before summarizing the gist of my reply to this woman, I shared with Edan how I struggled with vengefulness, which he could relate with. However, I had to remember that I don't represent myself. Therefore my intentions and actions had to mirror Christ in me.
"The reason why it's possible to be gracious to others," I added, "is because God extended grace to us. When He sacrificed Himself for us, to pay for our sins, it was an act of grace, something we did not deserve. Therefore, we can do the same to people who don't deserve grace from us."
God saved you by his grace when you believed. And you can't take credit for this; it is a gift from God. Ephesians‬ ‭2:8‬ ‭
He is so rich in kindness and grace that he purchased our freedom with the blood of his Son and forgave our sins. Ephesians‬ ‭1:7‬ ‭
"Grace," I explained, "goes beyond withholding and controlling our emotions, like when we are mad and try to control our tempers or refrain from speaking. It's about choosing to love and bless persons who have hurt us because we want them to know Jesus, too. That's what it means to give a gracious response when we are offended."
Edan took a moment to digest this thought.
"So what did the person say, mom? After you wrote back?
He was so eager to know the conclusion of our dialogue.
Unfortunately the person didn't comment back, even after I asked for her forgiveness for entries or things written by me that declared I was a perfect parent. This was never my intention. I also suggested that we meet face to face so we could get to know each other better and then she could form an accurate conclusion about my kids and me. And then I ended by telling her that I cared about her, that I didn't think of her as an enemy.
Since she never got back to me, I explained to Edan that there may be occasions in our lives when we extend grace and it is not reciprocated or received well. This is beyond our control. What's within our control is that we choose to respond correctly.
After relating this experience to Edan's incident with his friends, we reviewed our discussion:
We will encounter people in our lives who will say hurtful things. That's a given, an avoidable reality. However, we can choose how we will respond, which is within our control. Most importantly, we represent Jesus Christ and His interests. So while it is normal to feel bad and discouraged as a result of people's negative words or verbal bullying, we must process the instinct to be vengeful, harbor anger, or emotionally withdraw, remembering that our security is in Christ and that our goal is to glorify Him and connect people to Him.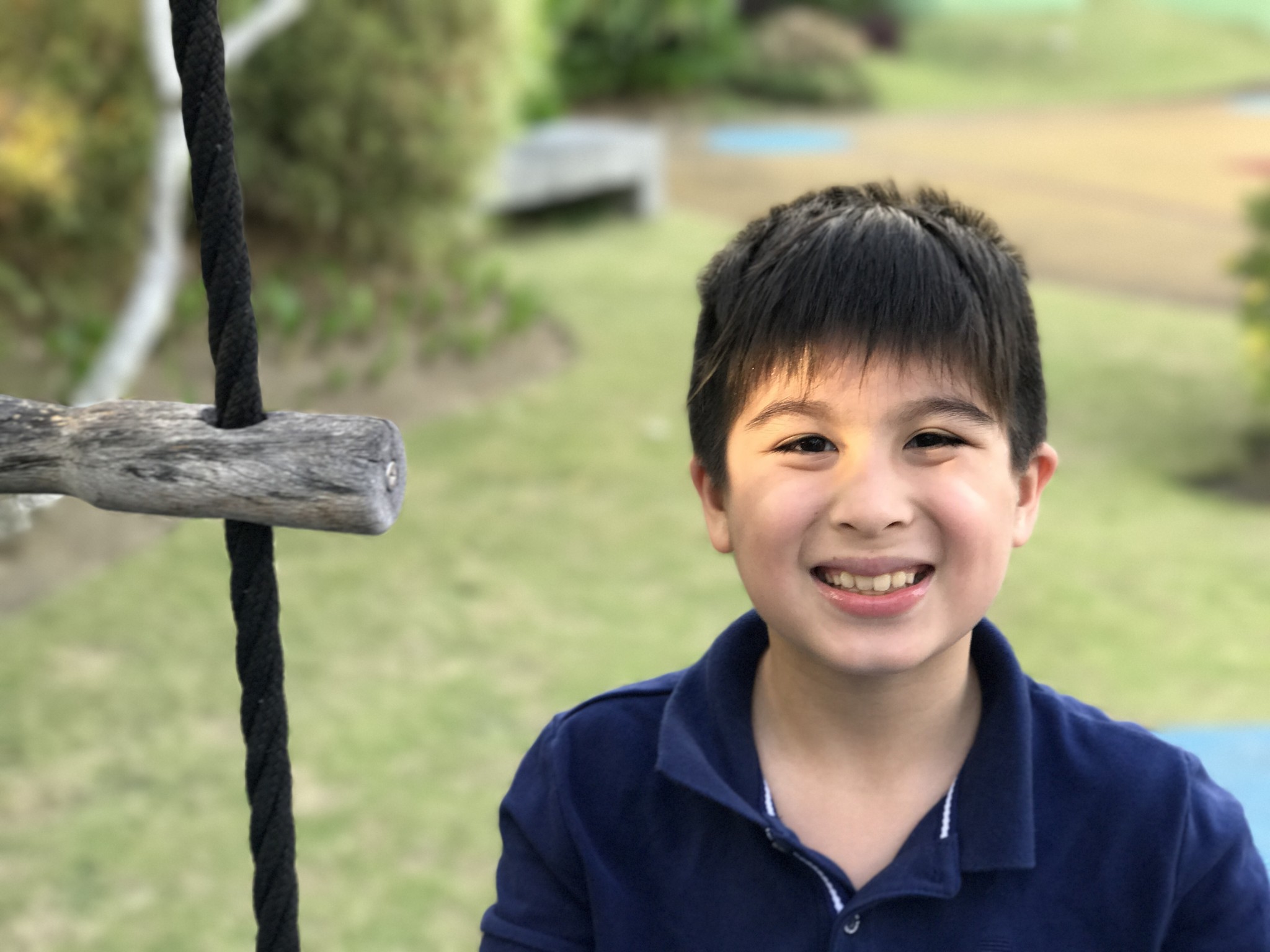 Emotions are a good gauge for the deeper issues of the heart. As a parent, I'm learning to listen to my kids' feelings and avoid dismissing these as sinful or wrong (which can be my tendency.) However, I also need to teach my kids how to think through their emotions, the causes and the implications of entertaining feelings to the point where they forego making the right decisions or internalize wrong perspectives.
Edan is eager to hang out with his friends once again. Whew.
He decided not to take their teasing personally and he learned how to be a better friend and example to others. By the end of our mother and son date, he was all smiles, too!
Here are some questions that may help our older kids (and us) process feelings in a healthy way:
How does this situation or person make me feel?
Why do I feel this way?
What need may this person have that caused him or her to do or say hurtful things?
What is the most God-honoring response towards this situation or person?
How can I use this moment as an opportunity to lead this person to Christ?
What would exemplifying God's grace look like at this moment?

‭