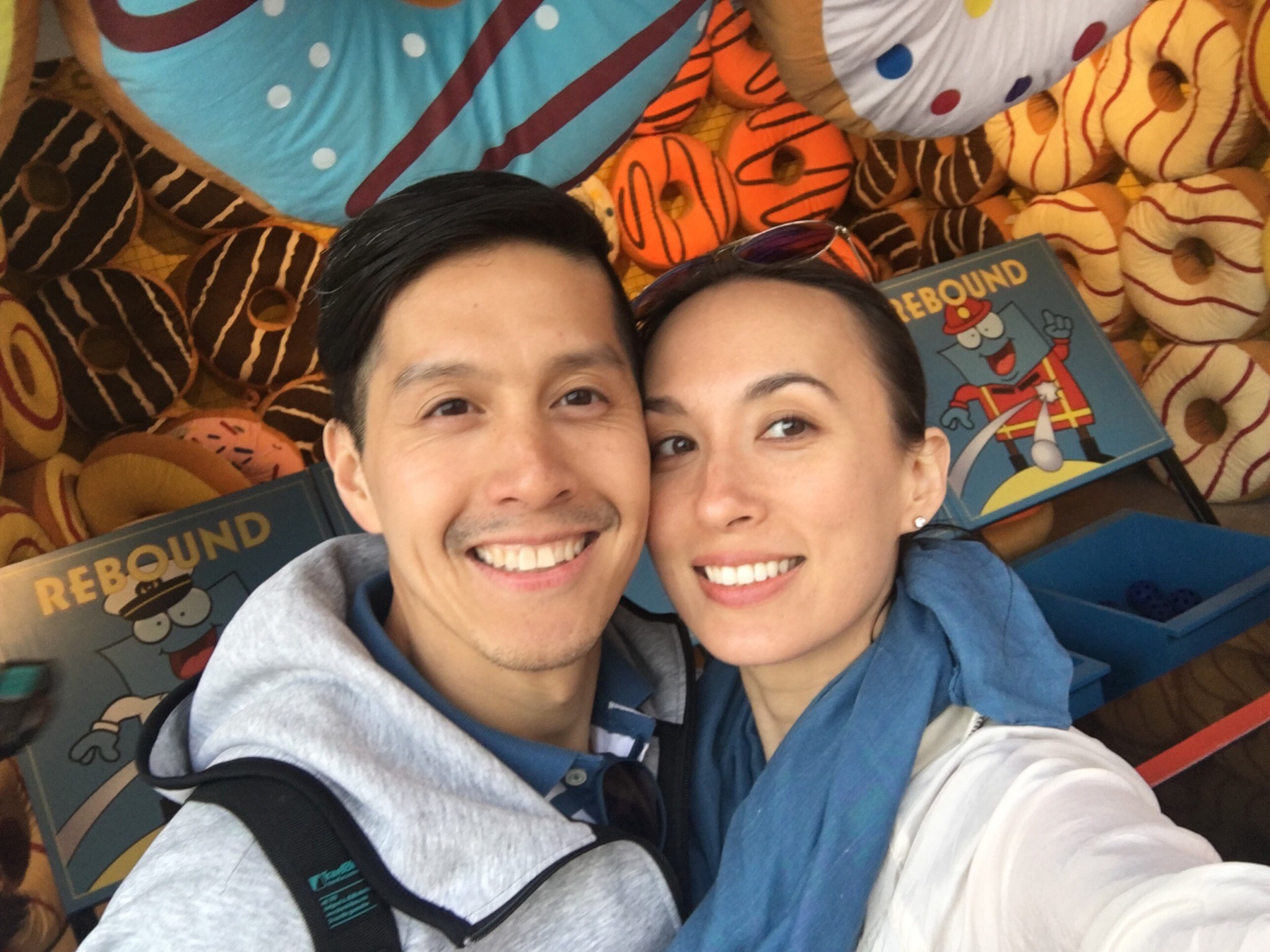 On one of the days when Edric, the kids and I took a trip to Abu Dhabi Mall we lunched at the food court. After many days of Arabic food, Kentucky Fried Chicken elicited claps of approval from our hungry children. I, on the hand, could not wait to sink my teeth into biscuits from Popeye's.
After taking care of the kids' meals, Edric and I walked over to Popeye's where he got himself a chicken bowl and I ordered the biscuits. Edric stood beside me, listening to my conversation with the waiter. I specifically requested that the biscuits come with honey and butter. However, Popeye's didn't provide butter or honey for their biscuits. The waiter said that they didn't sell these condiments either.
(Okay, so I probably shouldn't have been eating these biscuits because they were not healthy. But I have this long time love for biscuits that is connected to memories of childhood summer vacations in Florida, where my grandparents used to live.)
Edric saw how my face fell when the cashier told us that the biscuits were buttered but they couldn't give us any honey. I sighed heavily, resigned to eating the biscuits plain. Only half of my food fantasy would be fulfilled so my excitement quickly dissipated.
Unbeknownst to me, Edric disappeared for about ten minutes to go on a hunt for honey. I thought he escaped to visit a tech store. Yet, he came back to me triumphantly holding a container with honey in it. Apparently, he found a way to get me some honey. He walked into another restaurant and charmed one of the waitresses who accommodated his unusual request. He used the magic "kabayan" word on her since she was Filipina. (Filipinos look out for one another in the Middle East.)
Edric came up to me smiling from ear to ear. He knew I would be impressed by this chivalrous gesture of his. With his head held high and his confidence apparent in his gait, he strutted towards me eagerly awaiting my response.
"Wow! Babe! Where did you get that?!"
He gave me a look that playfully boasted, "You know me!"
I thanked him profusely and commented several times about how amazing I thought he was. I know it was a small gesture. It's not like he rescued me from a blazing fire but I found his consideration of me so incredibly sweet. He went out of his way to source the honey, inconveniencing himself when he was very ready to sit down and enjoy his own meal.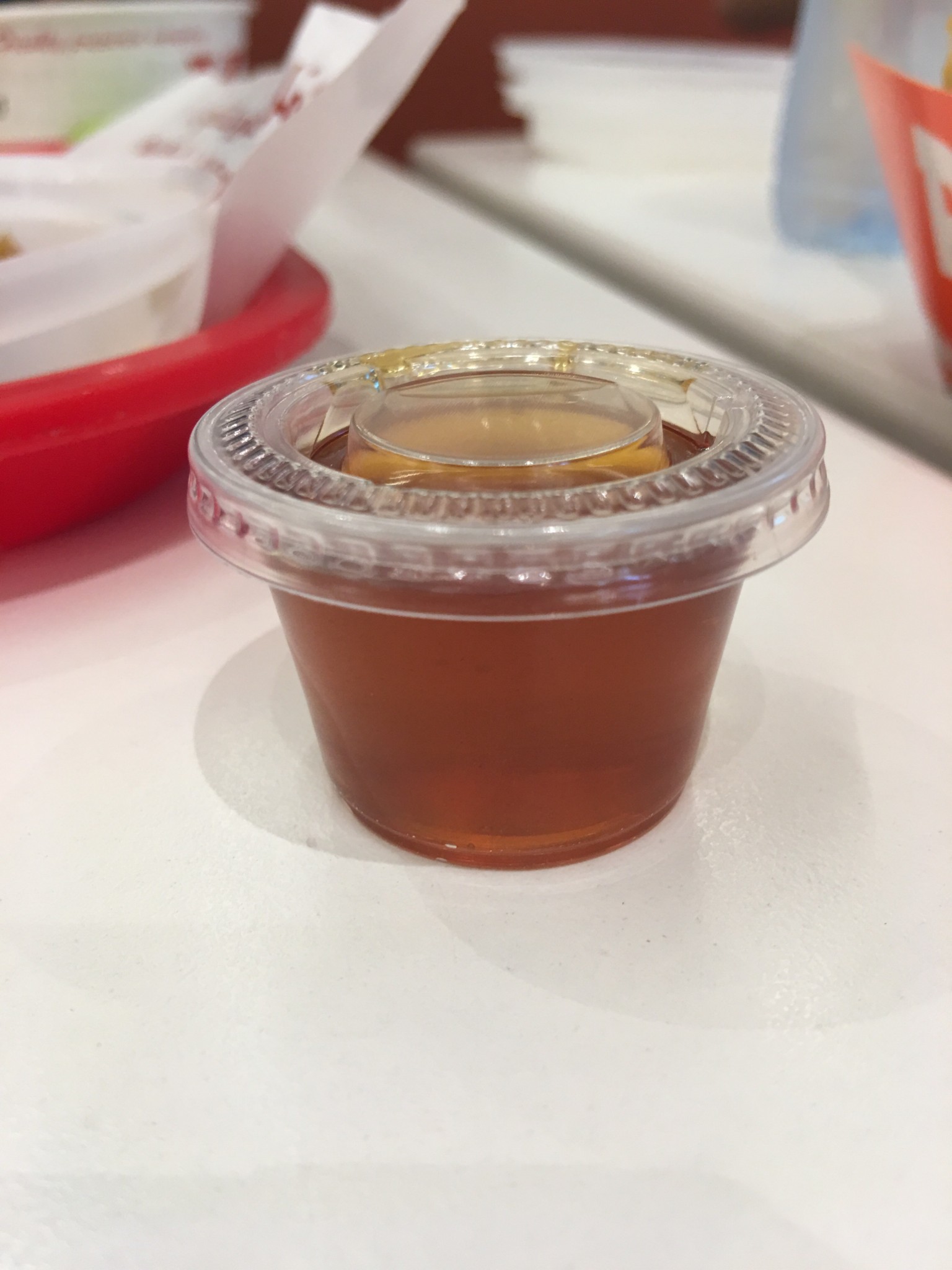 A lot of times, in marriage, it's the little things that matter…the thoughtful words and actions that communicate to our spouses that we love and care about them. That's what Edric's mindfulness demonstrated to me.
What would it take to make our spouses smile today? Let's take the time to notice a need, big or small, that we can meet in and for our spouses. The impact on their hearts will be well worth it!
"Don't look out only for your own interests, but take an interest in others, too." Philippians‬ ‭2:4‬ ‭