I'm dealing with a snacking-in-between-meals issue with my youngest daughter, Catalina. She recently turned four and her opinionated-ness has also escalated in the last year. Thankfully, she's learning to balance it with politeness, but this morning, she actually challenged me in the car.
When she clamored for snacks from Tiana, I told her, "You can't have any because you didn't finish your breakfast."
Very quickly she retorted, "Well you didn't eat anything for breakfast."
Oh my. First, disrespectful. Second, how did she learn to deflect issues at such a young age?!
I addressed the disrespect by correcting her for speaking to me that way. Breakfast isn't something I commonly skip out on but today, Tiana needed help getting ready for her achievement test and I only had thirty minutes to shower and change as well as pack her bag.
Furthermore, I explained to Catalina that she was still growing bigger and taller and mommy wasn't growing anymore. She got this.

However, the issue of her snacking wasn't to be dismissed.

"You cannot snack in between meals if you don't eat your breakfast, lunch, and dinner." My statement was matter of fact and non-negotiable.
"Snacks," I continued, "are allowed for children who eat their meals properly."

I know this didn't sit well with her and she tried numerous times this morning to negotiate and persist in her asking.
It is totally annoying when my children pester me to death. I'm sure you can relate! And there are certain personality types among my kids that gravitate towards this method of wearing me down.
Catalina, is at this stage of her character development. Yet, her personality should never intimidate me so that I give in at the expense of standing my ground on an important issue.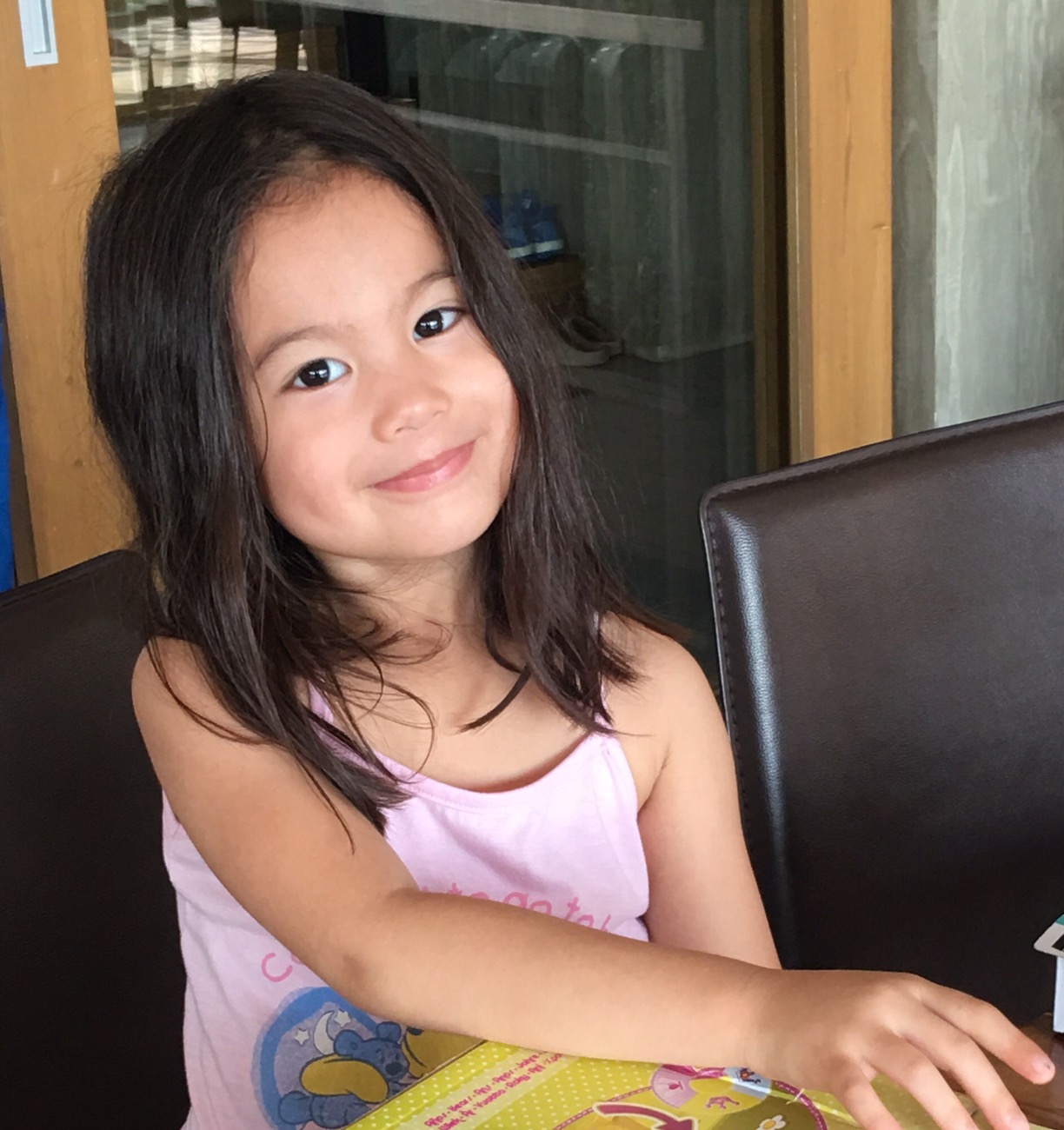 Over the years I've dealt with numerous eating problems in my kids – pickiness, distractedness, snacking, a sweet tooth, taking painfully long to finish a meal, detesting veggies, etc. With Catalina, it's eating yoghurt, Yakult, milk chocolate drinks, Haw Flakes, gummy bears once in a while, and the like (okay, not super bad stuff) that make her disinterested in finishing her meals. So now the law is, NO SNACKING IF YOU DON'T EAT ALL THE FOOD ON YOUR PLATE FOR BREAKFAST, LUNCH OR DINNER.
The entire morning Catalina complained of starvation, hunger pangs, and the like. She even threatened, "I'm so hungry, I'm going to vomit," complimenting her statement with dramatic body language.
A part of me felt pity but the better part of me recognized that she would surely not starve for a few hours in between breakfast and lunch. If she did vomit, we would clean it up together, but I wasn't going to budge. Sure enough, when she realized how immovable I was, she declared, "I can't wait to go home…to eat!"

Well now, that sounds like the voice of wisdom to me! And she ate her lunch heartily.

When I asked her, "Why does mommy want you to eat properly?"
She answered, "Because you love me."
Exactly.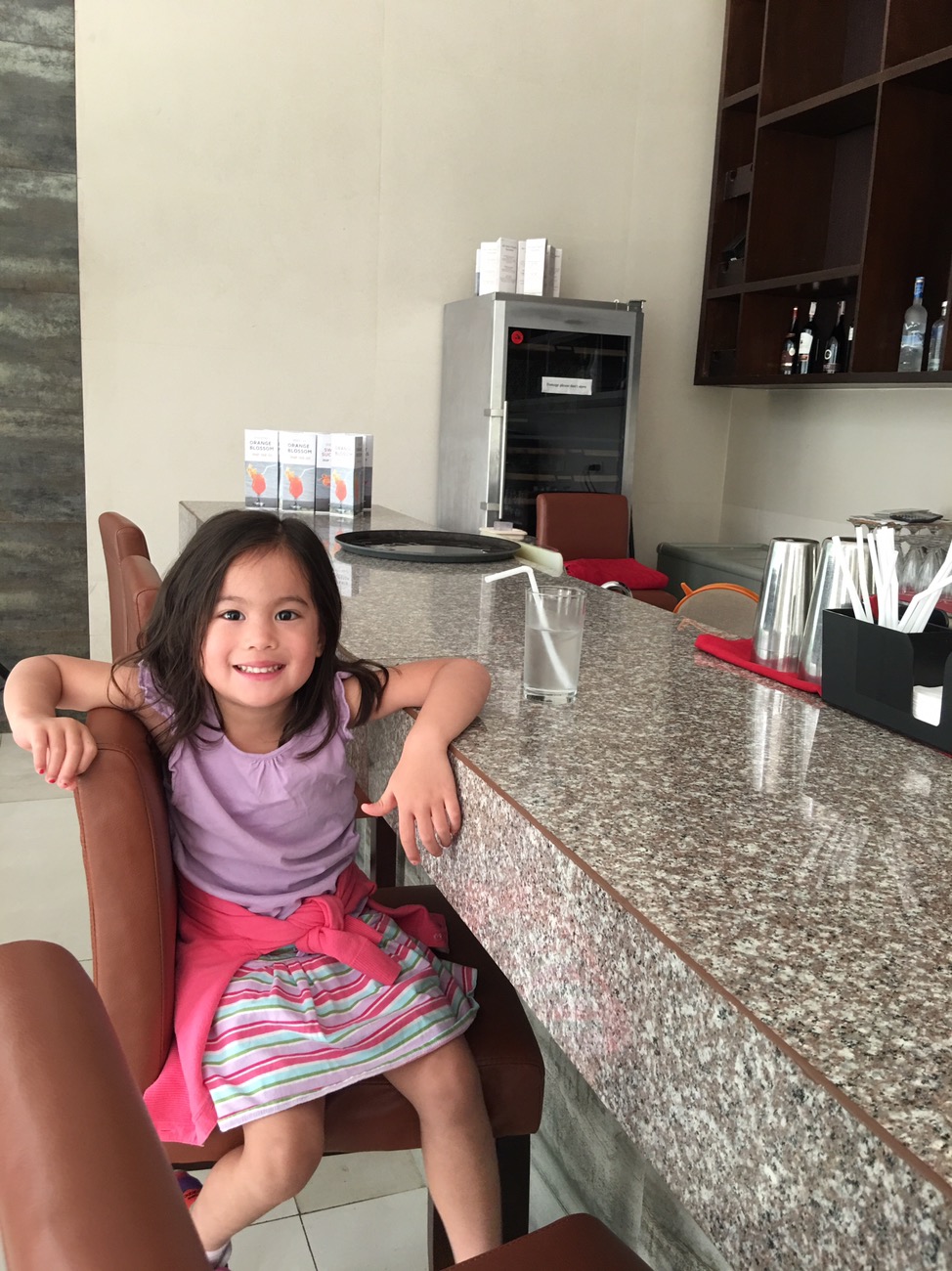 It's easy to be manipulated by a dominant child like Catalina. Yet if I know what is best for her, especially in the area of something like eating, then I can't let her dictate how and what she will eat as a four year old. She doesn't quite grasp the food pyramid yet or the effect of junk food and bad nutrition on the body, so I have got to set the rules.
Time and time again the food problems Edric and I encounter with our kids boils down to an issue of obedience. If we train our kids to obey us, then they ought to obey in all areas. To leave one area as an exemption is to communicate to them that it's okay to defy us when they don't like what we tell them to do. Hmm…This sounds like an effective way to teach our kids how to have selective obedience (which is really known as disobedience.)
Therefore, willful children need strong-willed parents to exercise strictness and firmness that is balanced out by genuine sweetness and friendliness. Kids don't need to be yelled at to understand that we mean business as their parents. Screaming at them may terrorize them into compliance but it's going to lead to resentment and rebellion in the future.
Therefore we need God's wisdom to deal with the tension between strict and sweet, firm and friendly. Strict means that we dictate clear rules and boundaries. Firm implies consistent follow through to enforce these and to discipline when they aren't followed. Sweetness and friendliness appeal to the hearts of our kids.
I am not talking about being buddy-buddy with them — a form of unhealthy parenting. We are authoritative parents first, which needs to be obvious. But, we can certainly be warm and kind, and provide them with the security of knowing they are special and loved by us.
When I told Catalina she couldn't eat snacks, my tone was calm and placid as I explained the consequences to her. Nevertheless, I was resolute. In the end she conceded and very well remembered her lesson.
Last night my third son, Titus, nearly gagged as he dutifully swallowed each bite of an avocado salad he didn't like. He even held his nose while he ate it to make the experience more tolerable. It was a comedic sight to behold as he squeezed his nostrils with the tips of his fingers and spooned each bite to shovel into his mouth. He is an older child so he obeyed because Edric and I told him he had to eat his vegetables. Afterwards, I commended him for his perseverance.
The premise is that every child can be taught and trained for their good, even when it comes to eating. The question is are we willing to wrestle through the process of teaching and training them even when it's inconvenient, exhausting, and difficult for us to do so?
Here's some encouragement for us from Galatians 6:9, "So let's not get tired of doing what is good. At just the right time we will reap a harvest of blessing if we don't give up." (Galatians‬ ‭6:9‬)
The paraphrased version for us, as parents: Let us not grow tired of doing what is good for our kids (discipleship in all areas and discipline to produce obedience). At just the right time we will experience the blessing of our efforts if we don't give up!