Whenever Edric slumps into a disheartened state due to stress, work challenges, or emotional and spiritual struggles, there's a correlation to my lack of praying for him. I suppose the tendency to get complacent with my prayer life, especially in regard to Edric's well-being, is when circumstances are easy. In the past two months our relationship and family have been in a "good place" — lots of ministry activities and events, traveling, and the pregnancy. So I wasn't as intentional as I usually am about praying specifically for Edric.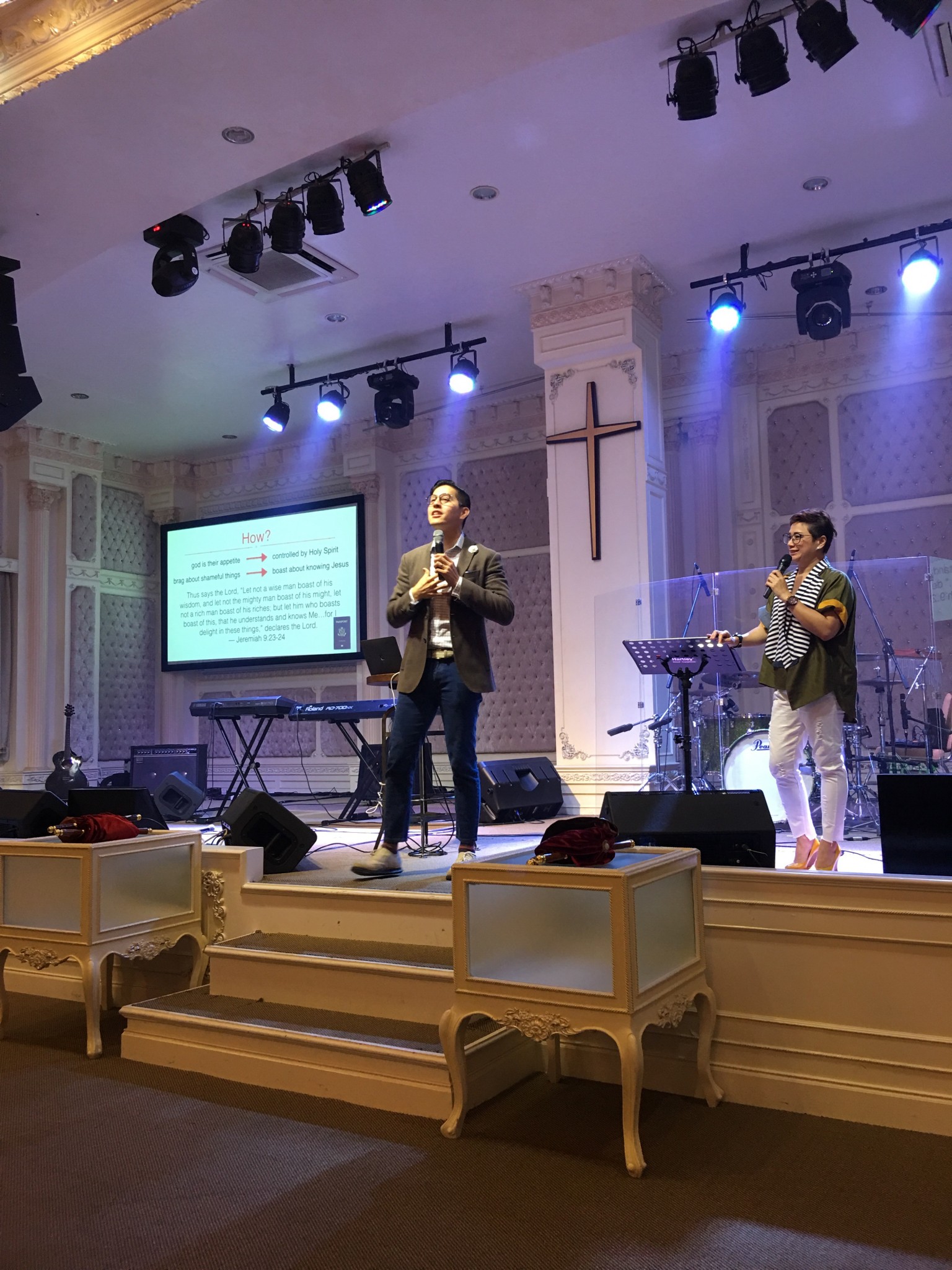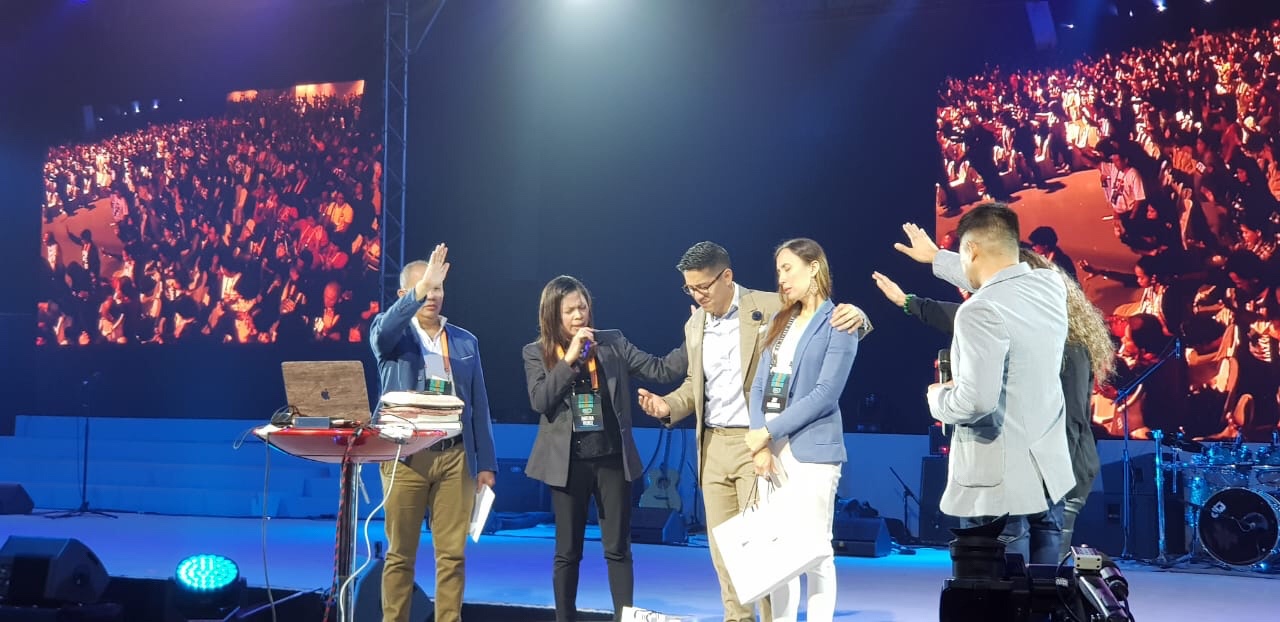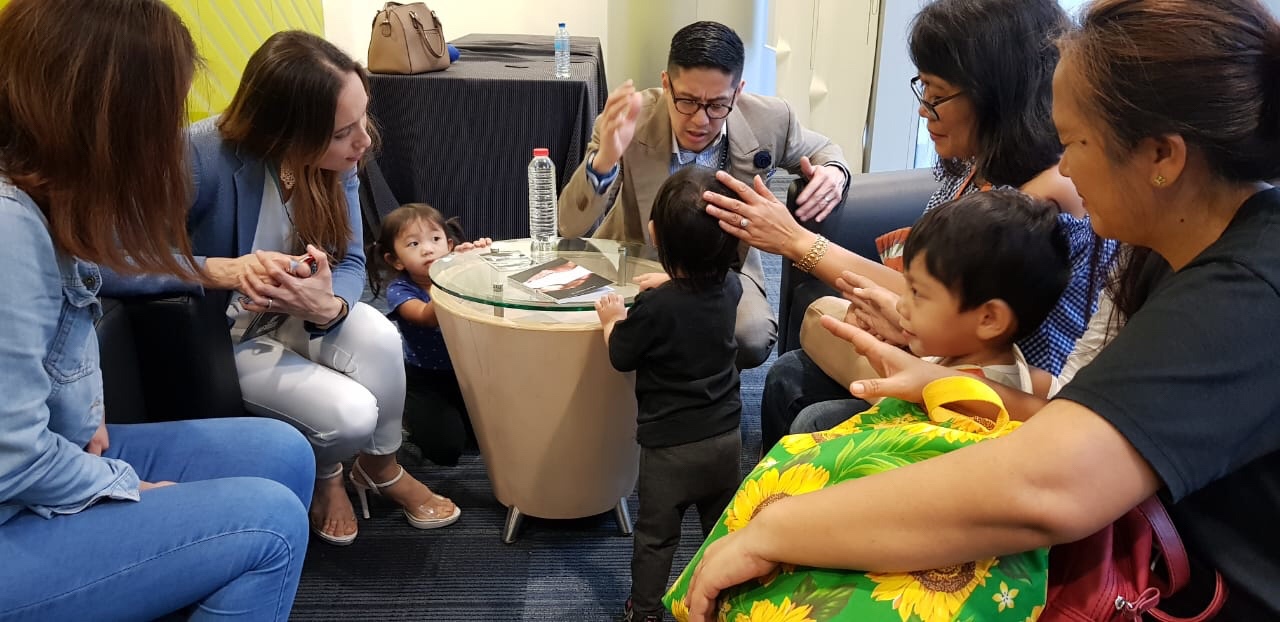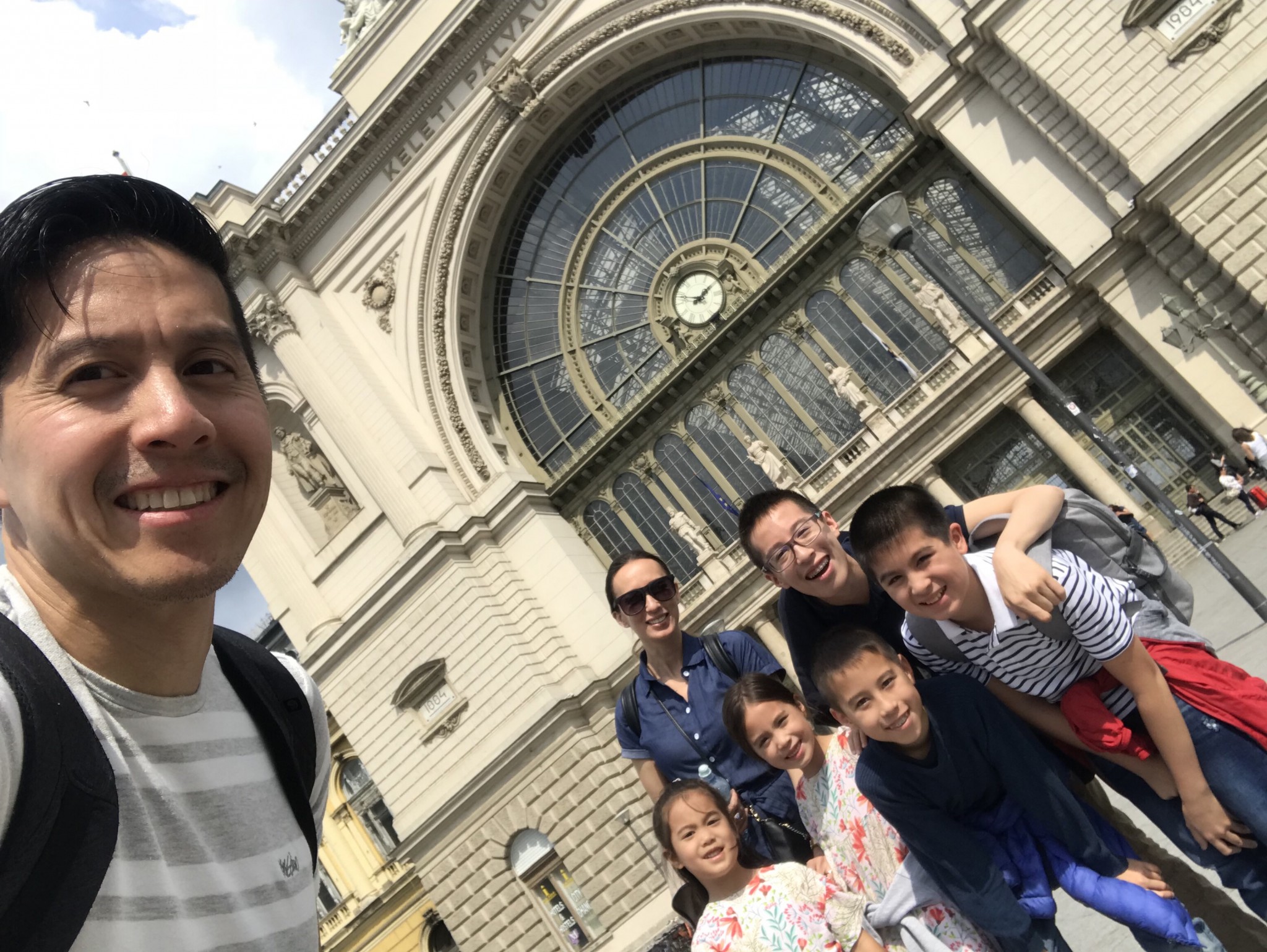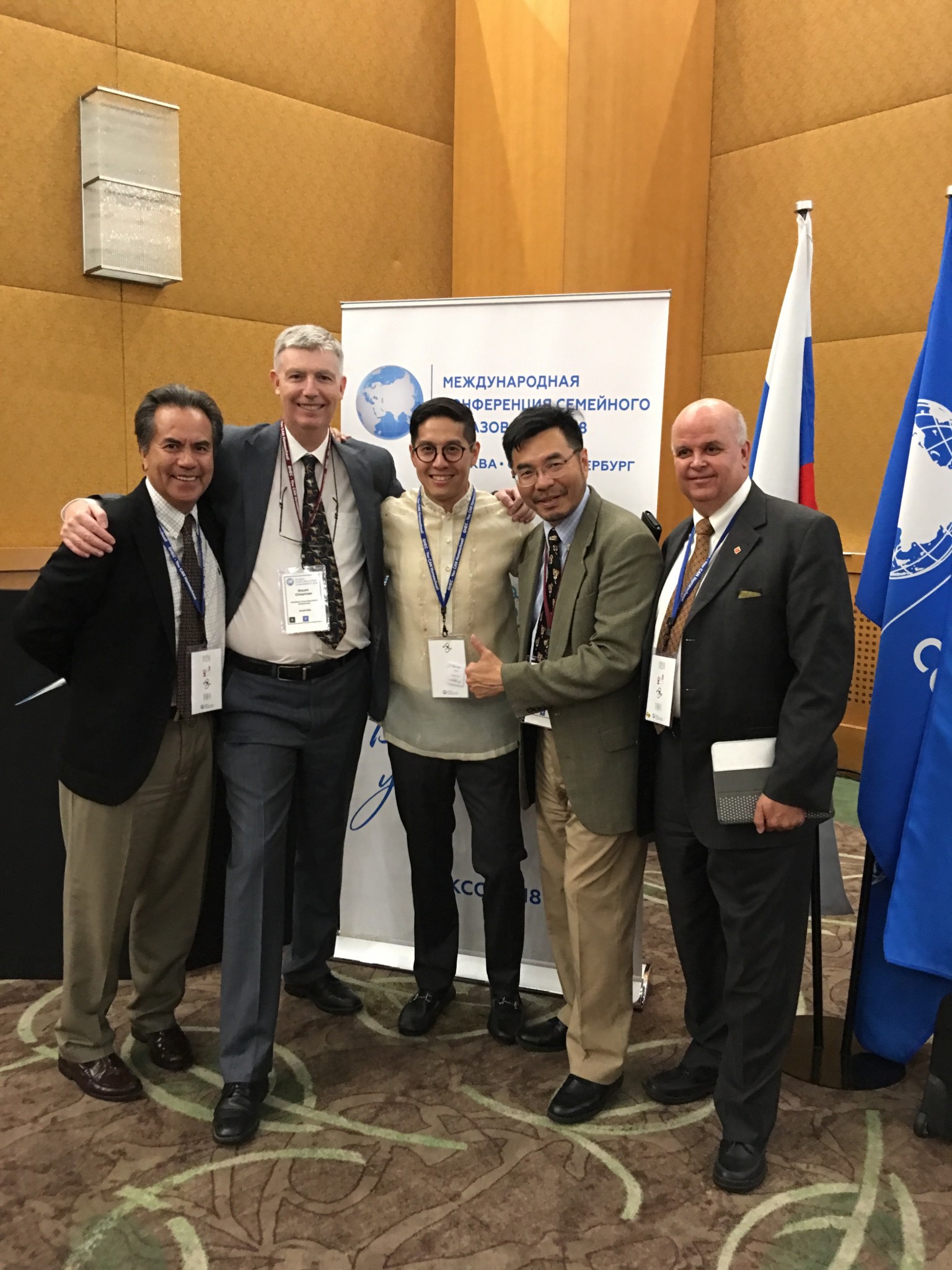 My prayer life was mediocre in the last two months of pregnancy because my routines were disrupted. The fatigue during my first trimester kept me from prioritizing morning exercising, which usually kickstarts my day and puts me on a schedule. I usually couple my runs with praying, but my OB encouraged me to avoid strenuous exercise like running 5K because of my age during this pregnancy and the sensitivities of the first trimester. This isn't to excuse a habit that should've remained regardless of my morning workouts, but the truth is I didn't spend the time praying through my lists like I should have.
After speaking at our church's Sunday service this past weekend, Edric began to feel extraordinarily down, apart from being assailed from all directions due to fires he had to put out at the office and personal issues he was working through.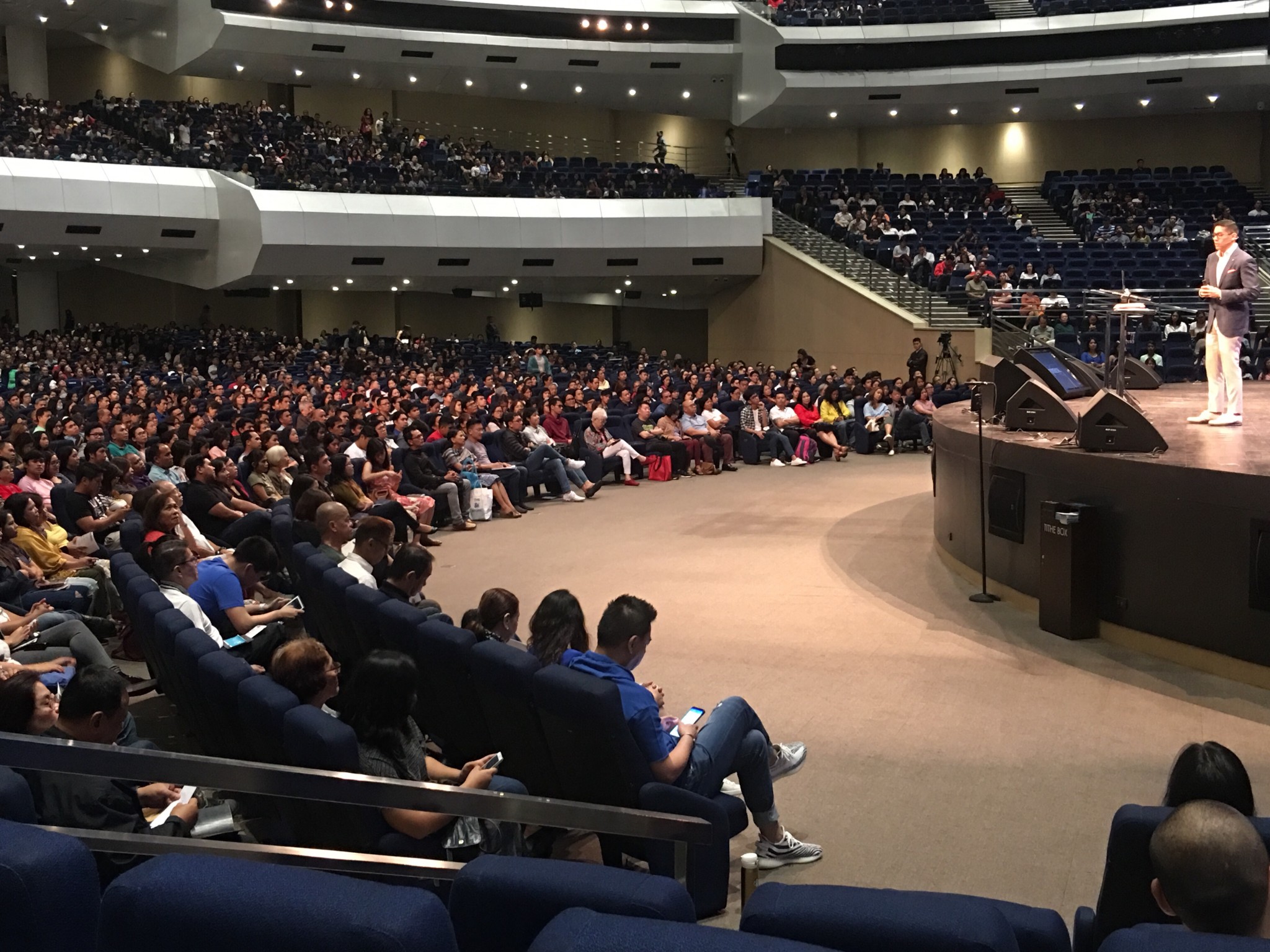 Since these episodes have been pretty infrequent, it was unusual to see him so drained and de-motivated, especially after preaching a wonderful message at church. Although Edric and I both recognized the pattern as a spiritual attack (he went from victory to vulnerability, and his mind was clouded with negative thoughts about himself), it was hard for him to snap out of it.
My heart ached for him. No matter what I said or how I affirmed him, he didn't seem to be convinced. At a certain point he also felt like I wasn't very helpful for asking questions and giving suggestions that made him feel worse. So God reminded me to pray instead, to pray more diligently, to fight this battle on my knees.
No matter how great a marriage is, or how distant we feel from the onslaught of the enemy, there's always going to be a spiritual battle to fight.
"Be of sober spirit, be on the alert. Your adversary, the devil, prowls around like a roaring lion, seeking someone to devour."
(1 Peter‬ ‭5:8‬)
We can't let our guards down. Unless we pray consistently for the Lord's protection and enabling, we won't survive or finish well. When it comes to our husbands, we are in the best position to minister to their need for protection and enabling by praying because we are well acquainted with their weaknesses and struggles. There is no other person who ought to be praying more for a husband than his wife.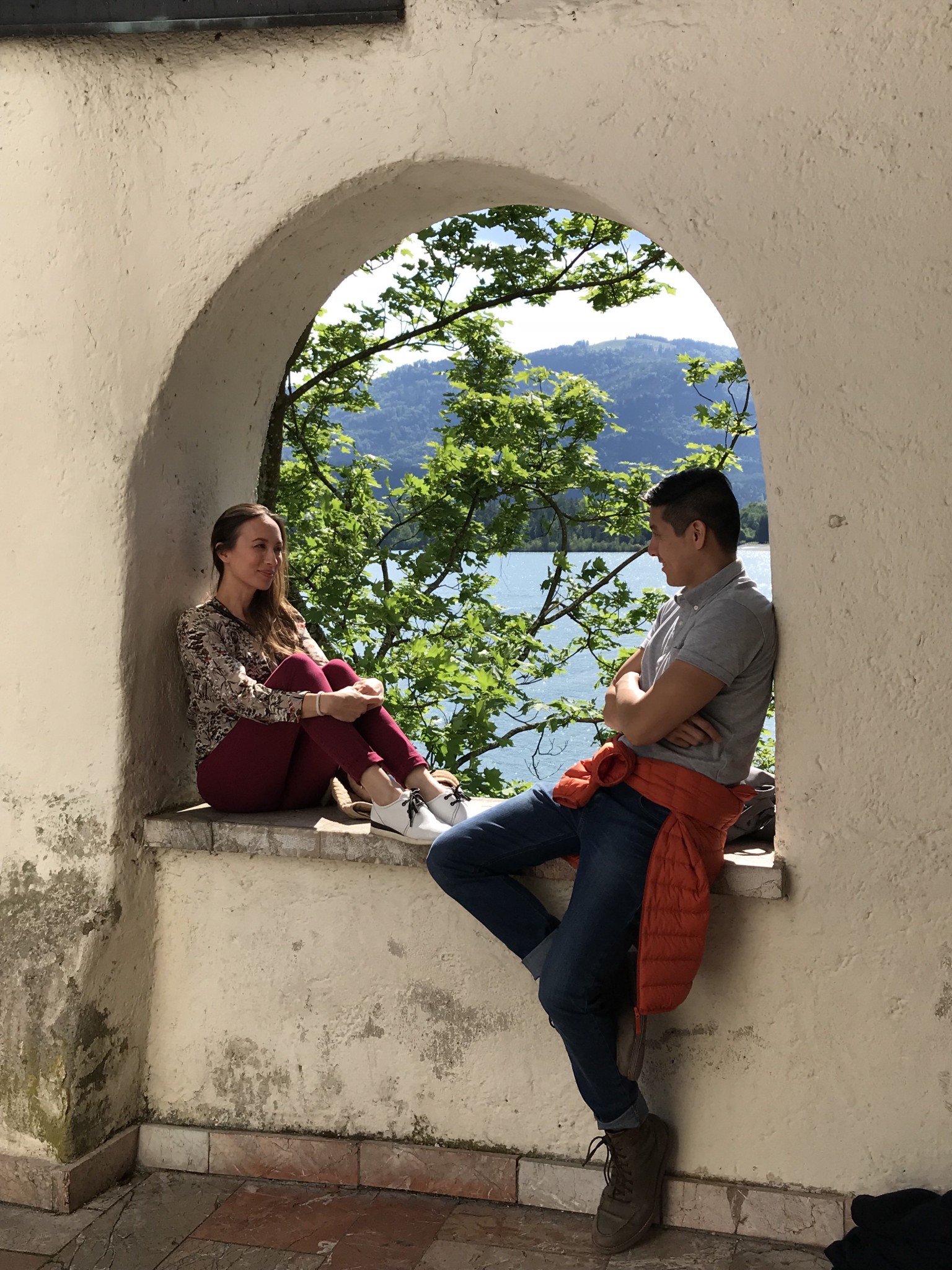 Once I recognized what was really going on spiritually, I resolved to lift Edric's burdens up to the Lord. That's when the peace came. "Be anxious for nothing, but in everything by prayer and supplication with thanksgiving let your requests be made known to God. And the peace of God, which surpasses all comprehension, will guard your hearts and your minds in Christ Jesus." (Philippians‬ ‭4:6-7‬)
Recently, women from all backgrounds and all kinds of seasons in their marriages have been messaging me about their difficult predicaments, pertaining specifically to infidelity issues or communication breakdown in their relationship with their husbands. Certain situations are so complex that I feel overwhelmed as I think through what advice to give. But there is one thing I am confident in. God works through prayer. When we consistently come before the Lord, humbling ourselves to seek out His solutions instead of relying on our own power…when we have an attitude of surrender toward His will over our own…and when we let God be our problem-solver, the one to work His miracles in the hearts of our husbands…He will surely act. Our job is to wait patiently on Him and to keep trusting that His timing and His ways are good.
Today, Edric was a better version of himself.
God is speaking to His heart and breathing life back into him. Edric's battles are far from over, but my comfort and hope is in the Lord. The best way for me to love Edric right now is to listen to him and to pray for His body, heart, and mind.
When I asked him how he was feeling when he got home from the office, he replied, "I am choosing to have the right attitude, and to apply my message from last Sunday by thinking about the needs of others before my own." I know these resolutions came from the Lord, and it's encouraging to know that I somehow played a part by praying for Edric.
How to pray for our husbands (7 Ps):
1. Purpose – Lord, help my husband to know you, to know that he is loved by you, and to make you known. …"But let him who boasts boast of this, that he understands and knows Me, that I am the LORD who exercises lovingkindness, justice and righteousness on earth; for I delight in these things," declares the LORD." (Jeremiah‬ ‭9:24‬)
Help him to embrace your plan for his life, for his gifts and talents, and to understand that he is here on earth not for himself but to love, serve, obey, worship, and glorify you, and to encourage others to do the same, starting with his family.
"For we are His workmanship, created in Christ Jesus for good works, which God prepared beforehand so that we would walk in them." (Ephesians‬ ‭2:10‬)
"You shall love the LORD your God with all your heart and with all your soul and with all your might. These words, which I am commanding you today, shall be on your heart. You shall teach them diligently to your sons and shall talk of them when you sit in your house and when you walk by the way and when you lie down and when you rise up." (Deuteronomy‬ ‭6:5-7‬)
2. Perspective – Lord, please help my husband see problems from a spiritual perspective, with faith and trust in who you are, that you are sovereign and in control, and will work things out for his good and our family's good as he honors you.
"for it is God who is at work in you, both to will and to work for His good pleasure." (Philippians‬ ‭2:13‬)
"And we know that God causes all things to work together for good to those who love God, to those who are called according to His purpose." (Romans‬ ‭8:28‬)
Help him to see blessings from the vantage point of a steward who is accountable to you.
"The earth is the LORD'S, and all it contains, the world, and those who dwell in it." (Psalms‬ ‭24:1‬)
3. Pursuits – May my husband use his time wisely, prioritizing what's most important (how relationship with you, with me and the kids, followed by work/ministry, and others). Help him to avoid getting caught up in activities, habits, or ventures that aren't aligned with your purposes.
"Therefore be careful how you walk, not as unwise men but as wise." (Ephesians‬ ‭5:15‬)
May he grow in wisdom, stature, favor with you and man. May he be intentional about growing spiritually and helping others to do the same.
"And Jesus kept increasing in wisdom and stature, and in favor with God and men." (Luke‬ ‭2:52‬)
4. Principles – May my husband obey your Word and develop biblical convictions about:
– his role as a husband / father
– what he watches, listens to, and accesses online
– character and attitudes such as integrity, righteousness, and being Spirit-filled
– work and business ethics
– choosing friends
"I shall delight in Your statutes; I shall not forget Your word." (Psalms‬ ‭119:16‬)
"Your word I have treasured in my heart, That I may not sin against You." (Psalms‬ ‭119:11‬)
5. Protection – Please protect my husband from sicknesses and diseases, from the lies of the evil one, from evil people, sexual immorality and adultery, and from making unwise choices.
"My times are in Your hand; deliver me from the hand of my enemies and from those who persecute me." (Psalms‬ ‭31:15‬)
"Heal me, O LORD, and I will be healed; Save me and I will be saved, For You are my praise."
‭‭(Jeremiah‬ ‭17:14‬)
6. Provision – Please bless the work of his hands, and multiply his efforts as he provides for the family. Please allow him to experience the fruit of his labor, and please give him supernatural capacity and wisdom to do what you have called him to.
"Yet those who wait for the LORD Will gain new strength; they will mount up with wings like eagles, they will run and not get tired, they will walk and not become weary."
‭‭(Isaiah‬ ‭40:31‬)
7. Perseverance – Please help my husband's heart to be whole-heartedly devoted to you all the days of his life. Please do not allow him to fall away from you or to lose heart in doing what pleases you. Please help him to finish well and finish strong, and hear you say, "Well done, good and faithful servant."
"Let us not lose heart in doing good, for in due time we will reap if we do not grow weary." (Galatians‬ ‭6:9‬)
""His master replied, 'Well done, good and faithful servant! You have been faithful with a few things; I will put you in charge of many things. Come and share your master's happiness!'"
‭‭(Matthew‬ ‭25:21‬)
"I have fought the good fight, I have finished the race, I have kept the faith." (2Timothy‬ ‭4:7‬)